Proposed Air Force budget: A-10s until 2022, 5 fewer F-35s
by
Tara Copp
February 10, 2016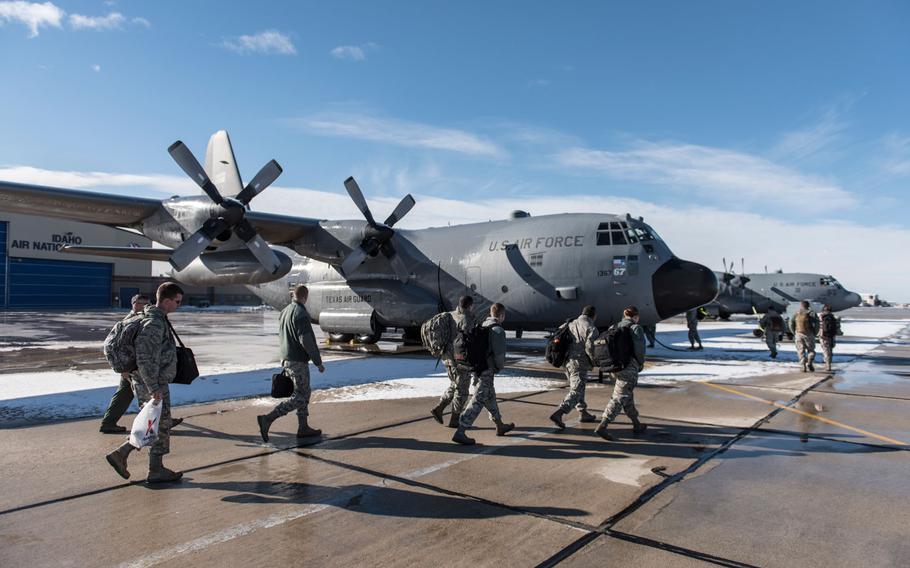 WASHINGTON — The Air Force is seeking $166.9 billion in the proposed 2017 Defense Department budget to modernize its fleet even as high demand has forced legacy aircraft to stay in service longer than wanted.
The spending request includes $151.1 billion in the base budget and $15.8 billion in wartime operations funding.
The request is $5.1 billion more than in 2016.
However, given the high pace of Air Force operations in Iraq and Afghanistan and the large price tag to modernize its fleet, the service was forced to make trade-offs. It opted to purchase five fewer Joint Strike Fighters in 2017, and deferred replacement of some of its older C-130H cargo aircraft.
"In 2012 [after the drawdown of U.S. forces in Iraq], we thought we would have the opportunity to take a knee, to rest, train and reconstitute our forces," Air Force Brig. Gen. James Martin said Tuesday. "However, the realities in the Middle East and Europe have required a persistent presence of our airmen."
Part of that presence in Iraq and Syria has been provided by the A-10 Thunderbolt II. The Air Force has tried for several years to retire the 1980s-era warplane, but now request $3.4 billion to extend its service to 2022.
Of the $151.1 billion base request, about $22.3 billion would purchase new aircraft and missiles.
The biggest purchases of new aircraft includes $3 billion to buy 15 of the Air Force's KC-46 replacement tankers and $5.3 billion for 43 of the Air Force variant Joint Strike Fighters, five fewer than the service had wanted to purchase. It also allocates about $3 billion on satellites and launch services in 2017.
The base budget request also includes $29.2 billion for personnel costs to support a service force of 317,000.
copp.tara@stripes.com Twitter:@TaraCopp