Pope warns Congress on extremism, arms trade
---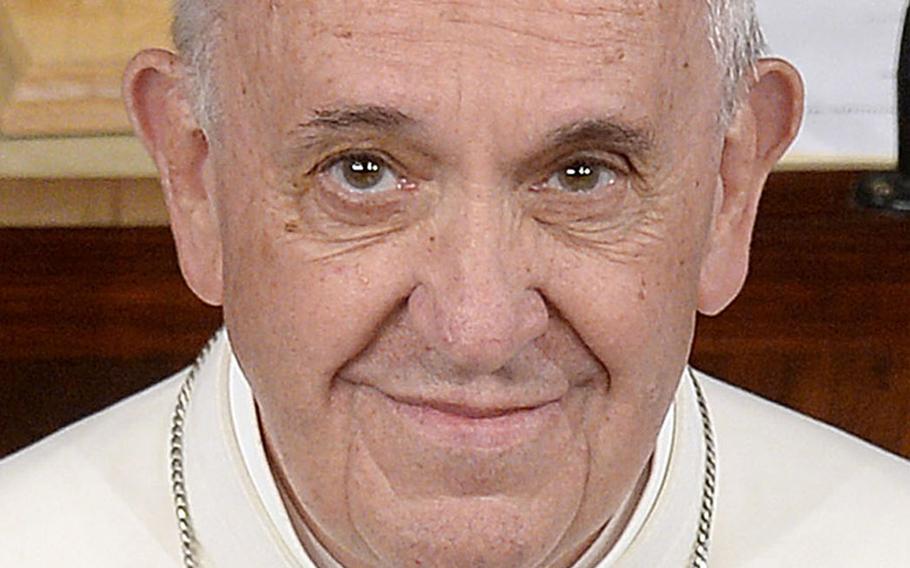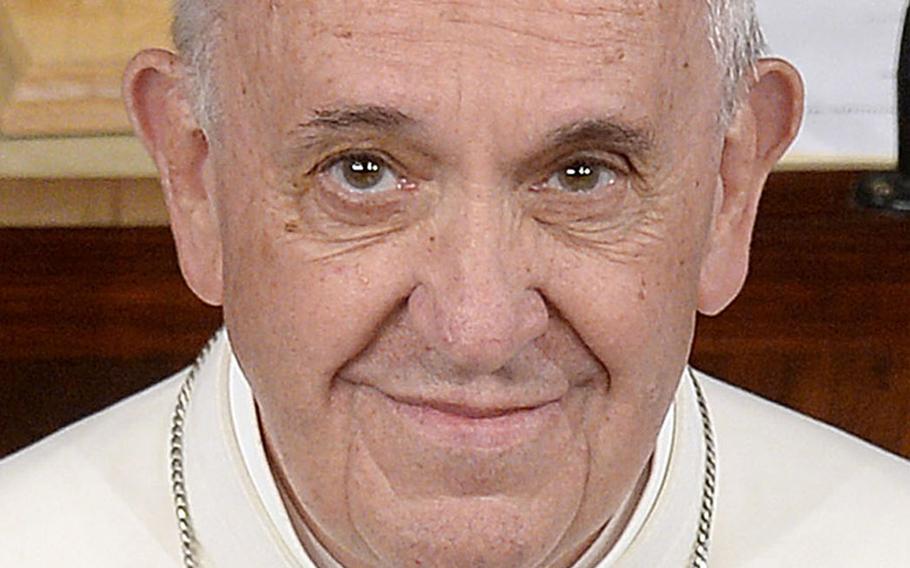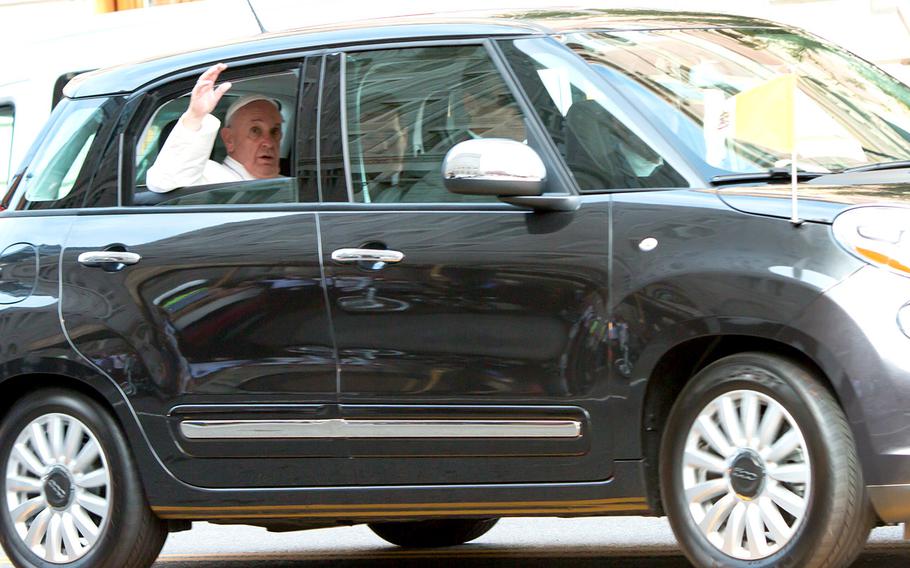 WASHINGTON — Pope Francis, in a historic address Thursday, cautioned Congress against responding with hatred and violence to the growth of religious extremism around the world.
The pontiff said the United States response should instead be one of hope, healing, peace and justice, in an apparent reference to the war against the Islamic State and Islamic terrorism during his speech in the House chamber to a joint session of lawmakers. Francis also touched on the Syrian refugee crisis, immigration and environmentalism.
The speech to Congress was a first for a leader of the Catholic church, which represents about 1.25 billion around the world, and capped a rare visit to Washington, D.C., that energized the city and drew international crowds.
"We know that in the attempt to be freed of the enemy without, we can be tempted to feed the enemy within," Francis told the House chamber. "To imitate the hatred and violence of tyrants and murderers is the best way to take their place."
He said that fundamentalism tempts people into a simplistic view of the world that sees only good and evil, and that it must be guarded against.
"Our world is increasingly a place of violent conflict, hatred and brutal atrocities, committed even in the name of God and religion," Francis said. "We know that no religion is immune from forms of individual delusion and ideological extremism."
The pope also told Congress that ending the arms trade is key to stopping surging global violence, a striking comment to the elected leaders of one of the world's largest arms exporters.
"Here we have to ask ourselves: Why are deadly weapons being sold to those who plan to inflict untold suffering on individuals and society?" he said. "Sadly, the answer, as we all know, is simply for the money: Money that is drenched in blood, often innocent blood."
In the vortex of Capitol Hill politics — especially during presidential election campaigns — Francis' comments are likely to be appropriated by those on both sides of the political spectrum.
However, the pope's message on Syrian refugees and immigrants was clearly one of compassion and understanding.
Francis acknowledged that hard decisions are needed on the flood of Syrians and others out of the wars in the Middle East into Europe, the largest refugee crisis since World War II. The Obama administration has said it will increase the annual number of refugees it accepts to at least 10,000 to ease the crisis. European governments are still wrestling with how to treat those streaming across their borders.
In a comparison that hits closer to home, Francis compared the situation across the Atlantic to the immigrants, many illegal, jumping the southern U.S. border, and he asked lawmakers to empathize.
"On this continent too, thousands of persons are led to travel north in search of a better life for themselves and for their loved ones. Is this not what we want for our own children?" he said. "We must not be taken aback by their numbers, but rather view them as persons, seeing their faces and listening to their stories, trying to response as best we can to their situation."
Immigration has again emerged as a hot-button issue in the U.S. since becoming a centerpiece of Donald Trump's presidential campaign. But many were anticipating the pope's mention of another controversial issue in national politics — global climate change.
Francis, who avoided that phrase in his address, did talk about "environmental deterioration caused by human activity." He said technology should be put toward creating a healthier world and urged Congress to take action.
"I am convinced that we can make a difference and I have no doubt that the United States — and this Congress — have an important role to play," he said.
The pope's visit in the U.S., which began Tuesday in Washington, continues with stops in New York, where he will address the United Nations, and Philadelphia for the World Meeting of Families.
tritten.travis@stripes.com Twitter: @Travis_Tritten
---
---
---
---