Photos: Military exhibits at the National Air and Space Museum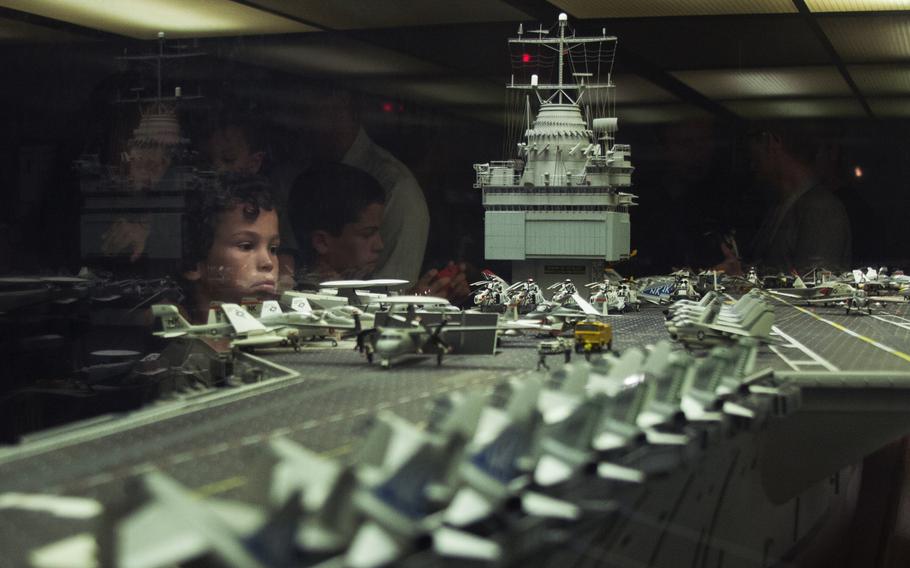 WASHINGTON — All aboard the USS Smithsonian!
The Smithsonian's National Air and Space Museum has several exhibits dedicated to military aviation, including a reproduction of a scaled-down aircraft carrier hangar deck that displays several fighter planes, a navigation bridge to watch film of take-offs and landings, and a briefing area for combat pilots.
Other exhibits include the battles in the Pacific, planes and uniforms of World War II, and drones.
Here's a look at some displays in the Air and Space Museum's downtown D.C. location.
lin.cj@stripes.com Twitter: @cjlinSS
____________________________________________________________________________________
This is a preview of content that is available to Stars and Stripes Tablet Edition subscribers. To subscribe, please download our iPad app. Subscribers enjoy first access to the latest Stripes feature stories, exclusive photo galleries and more. The Stars and Stripes app is free to download from the Apple App Store. Tablet Edition subscriptions are regularly$3.99 a month. Taking advantage of our special introductory offer will give new subscribers up to four months for the price of one.