Pentagon won't comply with Trump impeachment probe, DOD official tells House Democrats
---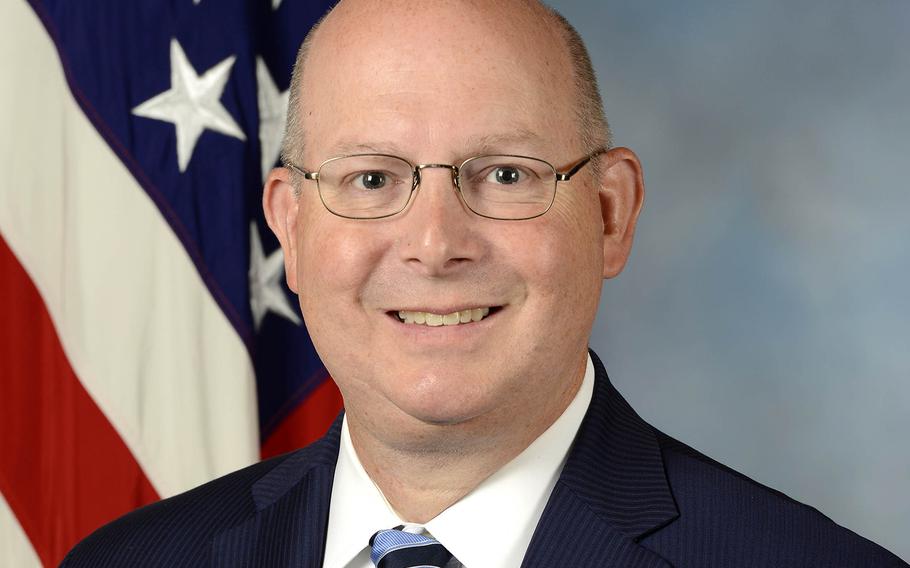 WASHINGTON – The Pentagon will ignore a subpoena to provide documents related to withheld military aid for Ukraine, a senior Defense Department official wrote in a letter to House Democrats days after Defense Secretary Mark Esper vowed to comply with the congressional investigation.
In a letter sent Tuesday to top Democrats, Robert R. Hood, assistant secretary of defense for legislative affairs, cites several "legal and practical concerns" in declining to participate in the impeachment probe aimed at determining whether President Donald Trump withheld a $250 million aid package to pressure Ukraine President Volodymyr Zelenskiy to investigate Trump's political rival, former Vice President Joe Biden.
The letter was sent to Capitol Hill two days after Esper said during an appearance on CBS News' "Face the Nation" that the Pentagon would "do everything we can to cooperate with Congress" on the impeachment inquiry.
Esper and the Pentagon were given a Tuesday deadline to provide the Ukraine-related documents demanded in the subpoena issued Oct. 7. Hood's letter Tuesday denying to provide those documents was addressed to Reps. Adam Schiff of California, chairman of the House Intelligence Committee; Eliot Engel of New York, chairman the House Foreign Affairs Committee, and Elijah Cummings of Maryland, who was chairman the House Oversite and Reform Committee until his death Thursday.
Following the lead of the White House, which last week announced it would not comply with the inquiry, Hood questioned the legitimacy of the probe.
He challenged House Democrats' ability to issue a subpoena for information before a formal House vote authorizes them to conduct an impeachment inquiry and he asserted that much of the documentation sought is likely subject to "executive privilege" and "would require careful review" before it could be released to Congress. But Hood also noted the Pentagon would comply with the probe if a vote authorized an official impeachment inquiry.
"The department is prepared to engage in the process consistent with longstanding practice and provide the responsive information should there be resolution of this matter," Hood wrote.
House Speaker Nancy Pelosi, D-Calif., said this week that she would not call for a formal vote on impeachment. Schiff on Tuesday blamed the White House for the Pentagon's decision not to comply with the inquiry, adding "the case for obstruction of Congress continues to build."
The four-page subpoena demands Esper and the Pentagon produce Ukraine-related documents and communications between Jan. 1 through October, including information related to the July 25 call between Trump and Zelenskiy, which is at the center of the impeachment inquiry.
In the call, Zelenskiy told Trump that Ukraine was ready to purchase more Javelin anti-tank missiles, according to a White House memorandum detailing the conversation released last month. The shoulder-fired missiles have been critical in Ukraine's ongoing war with Russian-backed separatists in the country's eastern region.
"I would like you to do us a favor though because our country has been through a lot and Ukraine knows a lot about it," Trump responded to Zelenskiy, according to the memorandum. Trump asked Zelenskiy to investigate U.S. political issues, including Biden and his son, Hunter Biden. The elder Biden is among the front-runners for the Democratic nomination for president in the 2020 election.
The Pentagon has already taken steps to prepare to respond to Congress on its dealings with Ukraine. Defense Department General Counsel Paul Ney instructed defense officials earlier this month to provide his office with all documents and records related to Pentagon activities in Ukraine for cataloging and review. The step was made to ensure the records would be available if requested by Congress or inspectors general, according to Jonathan Hoffman, the Pentagon's top spokesman.
In his letter, Hood noted the Pentagon was "diligently preserving and collecting" those documents to turn over if the Defense Department and White House determine future subpoenas were issued properly.
"Nevertheless, the department respects the oversite role of appropriate committees of Congress, and stands ready to work with your committees should there be an appropriate resolution of this matter," he wrote.
dickstein.corey@stripes.com Twitter: @CDicksteinDC
---
---
---
---