Pentagon warns Turkey not to invade Syria as Trump blasted for abandoning Kurdish partners
by
Corey Dickstein
October 7, 2019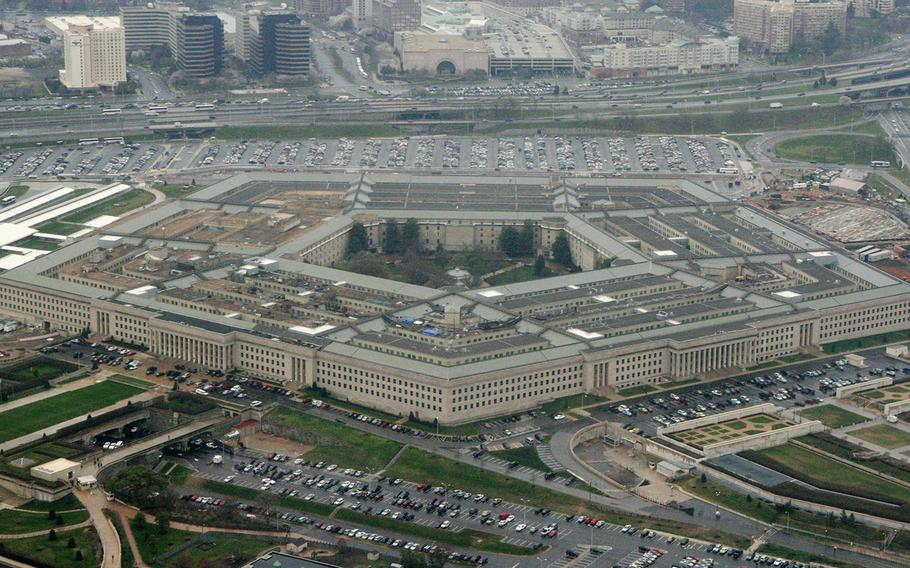 WASHINGTON — The Pentagon warned Turkey against a military incursion in northeastern Syrian land controlled by Kurdish forces that the United States has backed for five years in their fight against the Islamic State, the Defense Department said Monday in a statement.
The Pentagon issued the statement 12 hours after the White House announced it would remove American troops from Syrian land along Turkey's border. A senior administration official said late Monday afternoon that the withdrawal would involve only some 50 to 100 special operators who have been stationed near the Turkish border.
"The Department of Defense made clear to Turkey — as did the President [Donald Trump] — that we do not endorse a Turkish operation in northern Syria. The U.S. armed forces will not support, or be involved in any such operation," Jonathan Hoffman, the Pentagon's chief spokesman said in the statement. "We will work with our other NATO allies and [anti-ISIS] coalition partners to reiterate to Turkey the possible destabilizing consequences of potential actions to Turkey, the region, and beyond."
The decision by Trump to remove the American troops was announced late Sunday after he spoke with Turkey President Recep Tayyip Erdoğan. The White House said Turkey would "soon be moving forward" with a military intervention in northern Syria aimed at Kurdish forces it considers terrorists, including the YPG fighters who largely command the Syrian Democratic Forces, the group that the United States has relied on in its yearslong fight against ISIS terrorists in Syria.
Defense Secretary Mark Esper and Army Gen. Mark Milley, the chairman of the Joint Chiefs of Staff, warned their Turkish counterparts in recent days against a military intervention in northern Syria, warning an attack against the Kurds would create risks for Turkey, Hoffman said in the statement.
The senior White House official, who spoke to reporters on the condition of anonymity, said Trump decided to move the troops to ensure they would not end up in cross-fire between Turkish and Kurdish forces if military operations were to commence. The official said intelligence clearly showed the Turks were prepared to launch a planned incursion.
Trump warned Erdogan that American forces "should not be put at risk of injury, death or capture" before he making the decision "on his own" to move the troops to more secure areas in the region.
Trump's decision to remove troops near Turkey's border sparked outrage on Capitol Hill, including among Republicans who have backed Trump on most issues, and in foreign policy circles, as some pundits warned such a decision would not only be devastating to the Kurds but could spark a resurgence of ISIS.
The United States has a force of about 1,000 troops in Syria. While those forces near the Turkish border were expected to withdraw, it was not immediately clear what the fate of the other U.S. troops in that country would be, said a Pentagon official who spoke on the condition of anonymity. The White House has not made a decision on the remaining troops in Syria, the administration official said, adding Trump's ultimate goal is to remove all American troops from the Middle East.
The United States has worked hand-in-hand with the SDF since 2015 in its successful efforts to push ISIS from eastern Syria, providing the SDF weapons, airpower and special operations advisers. The U.S. military's work with its Kurdish partners has long irked Turkey, who view the Kurds as an offshoot of the terrorist PKK group, a Kurdish insurgent organization responsible for regular attacks in Turkey.
Trump initially appeared to back Erdogan's military operation Monday morning. But he later tweeted a warning of potential economic sanctions against Turkey — a NATO ally with which the United States has shared a tense relationship in recent years — "If Turkey does anything that I, in my great and unmatched wisdom, consider to be off limits."
Trump has long sought to remove U.S. troops from Syria. His unexpected announcement of a full withdrawal of U.S. troops from Syria in December, which was ultimately altered to a partial withdrawal, sparked the resignation of this then-defense secretary Jim Mattis and his top diplomatic official working on the issue, then-special envoy for the anti-ISIS campaign, Brett McGurk. Both officials warned removing American forces from the region would leave the Kurds vulnerable to Turkish military operations.
Among the issues at stake with an American military withdrawal is what becomes of the some 11,000 ISIS fighters and family held in makeshift prison camps in northern Syria run by SDF. Trump said Turkey and other European nations would need take responsibility for those fighters, saying the United States would not take responsibility for them.
"The U.S. has done far more than anyone could have ever expected, including the capture of 100% of the ISIS Caliphate," Trump tweeted. "It is time now for others in the region, some of great wealth, to protect their own territory."
A bipartisan group of Congress members who recently returned from a trip to Turkey and the Middle East, including visiting Jordan's border with Syria, warned those imprisoned ISIS fighters could be freed in the midst of a battle in the area.
"The bottom line is that these Kurdish soldiers are the first line of defense in maintaining the gains we have made against ISIS. If Turkey attacks these Kurdish soldiers, there is a grave risk that the ISIS fighters they guard will escape and return to the battlefield," the statement from Reps. Jason Crow, D-Colo.; Elise Stefanik, R-N.Y.; Abigail Spanberger, D-Va.; Andy Kim, D-N.J., and Chrissy Houlahan, D-Pa.
The statement described Trump's decision as "misguided and catastrophic" and warned it would be destabilizing to the region and injure America's credibility with its allies and partner forces.
But Trump countered with a tweet, writing the United States was far away and not likely to be directly threatened by ISIS fighters. If it was, he wrote, the military could return to its operations against the terrorists.
"WE WILL FIGHT WHERE IT IS TO OUR BENEFIT, AND ONLY FIGHT TO WIN," Trump tweeted. "Turkey, Europe, Syria, Iran, Iraq, Russia and the Kurds will now have to figure the situation out, and what they want to do with the captured ISIS fighters in their 'neighborhood.' They all hate ISIS, have been enemies for years. We are 7000 miles away and will crush ISIS again if they come anywhere near us!"
Among lawmakers and officials issuing condemnations Monday of the president's decision were traditional Trump allies.
Sen. Lindsey Graham, R-S.C., tweeted that abandoning the Kurds and trusting the Turks would be a mistake. He and Sen. Chris Van Hollen Jr., D-Md., announced they would attempt to punish Turkey if it attacked the YPG.
"We will introduce bipartisan sanctions against Turkey if they invade Syria and will call for their suspension from NATO if they attack Kurdish forces who assisted the U.S. in the destruction of the ISIS caliphate," tweeted Graham, one of Trump's strongest allies in Congress.
Another Trump ally, Sen. Ben Sasse, R-Neb., called the removal of American troops a "bad decision" that would "likely result in the slaughter of allies who fought with us."
"I hope the president will listen to his generals and reconsider," Sasse said in a statement. "And before Turkey butchers innocent Kurds, Erdogan should carefully consider his privileged status as a NATO member. The American people don't partner with genocidal regimes."
McGurk, the former U.S. envoy for anti-ISIS issues, on Monday attacked Trump for making decisions on the fly that go against his national security advisers' guidance. He said the president had done that previously on major decisions involving Syria, which ultimately sparked McGurk's resignation.
"I'd recommend having meetings with your experts and policy team before making historic life-and-death decisions," he said. "Making such decisions after a one-off call from a foreign leader is malpractice."
McGurk also warned late Sunday that U.S. adversaries would welcome Trump's decision as a concession.
"Bottom line: Trump tonight after one call with a foreign leader provided a gift to Russia, Iran, and ISIS," he tweeted.
dickstein.corey@stripes.comTwitter:@CDicksteinDC