Pentagon review could help veterans shed 'bad paper' discharges linked to trauma
---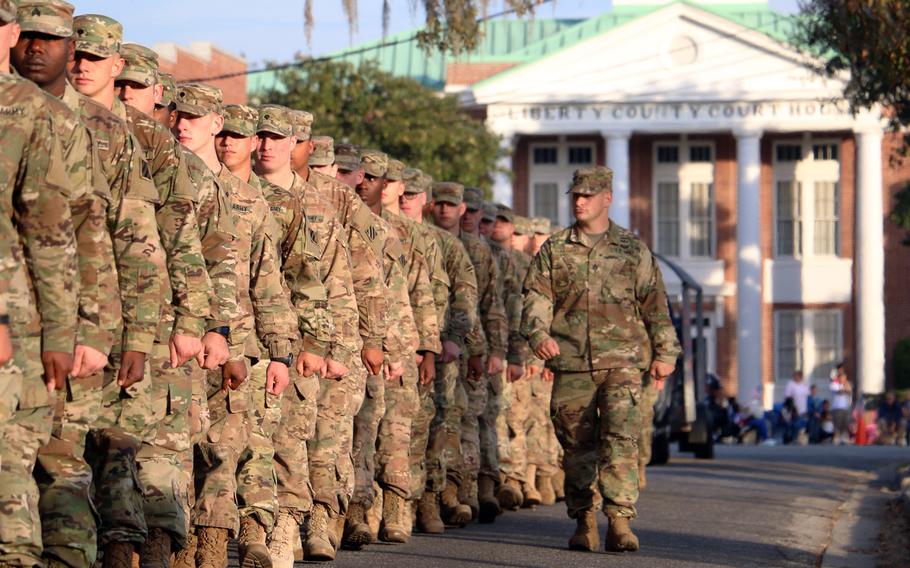 The Defense Department announced Friday that it is reviewing and potentially upgrading the discharge status of veterans who might have been improperly discharged for reasons related to post-traumatic stress syndrome, sexual orientation, sexual assault and other circumstances.
"With today's announcement, the department is reaffirming its intention to review and potentially upgrade the discharge status of all individuals that are eligible and that apply," a Pentagon news release said.
The announcement comes a week after President Barack Obama signed the 2017 National Defense Authorization Act, which included a bipartisan provision to help veterans who may have been erroneously given a less-than-honorable discharge due to bad behavior arising from mental trauma, such as PTSD or traumatic brain injury.
Such discharges, also called "bad paper" discharges, often arise from minor misconduct — such as being late — and other behaviors that are linked to trauma-related conditions. Veterans with less-than-honorable discharges are ineligible for certain benefits.
In a statement ealier this month, North Carolina's Republican Sen. Thom Tillis attributed these discharges to a lack of knowledge surrounding certain medical conditions in the military community.
"So many of our servicemembers have developed PTSD and brain injuries while on active duty," he said. "Many...were undiagnosed until long after their service was completed."
"Too many service members have lost access to their VA benefits because of mental health injuries that were not recognized when they left the military," said Democratic Sen. Kirsten Gillibrand, the ranking member of the Senate Armed Services Committee Personnel Subcommittee, in the same statement.
The provision will let veterans with mental health injuries and those who experienced military sexual trauma more easily have their discharges upgraded "so that they can get the care they need and the benefits they earned," she said.
The Pentagon said Friday that it will reach out to those affected through engagement with military service organizations and other outside groups, as well as direct outreach to individual veterans.
The Defense Department is encouraging all veterans who believe they experienced "error or injustice" in their discharge to contact their service's Board for Correction of Military or Naval Records, or the Discharge Review Board, the news release said.
The Defense Department said it was inviting feedback from veterans and other military organizations on their experiences with these two boards, including suggestions on how policies and processes could be improved.
If the discharge was less than 15 years ago, the veteran should complete Defense Department Form 293. For older discharges, DD Form 149 should be completed.
Veterans seeking to correct records other than discharges should complete and submit DD Form 149.
The announcement outlined three keys to succeeding in having discharges upgraded or corrected.
"First, it is very important to explain why the veteran's discharge or other record was unjust or erroneous -- for example, how it is connected to, or resulted from unjust policies, a physical or mental health condition related to military service, or some other explainable or justifiable circumstance," the Defense Department said.
Second, veterans should also provide evidence to their claims, such as medical records.
Third, it is helpful to submit copies of the veteran's service records. Further information, including links to forms, can be found at the Department of Defense website.
olson.wyatt@stripes.com Twitter: @WyattWOlson
---
---
---
---