Pentagon makes military families a greater priority for child care services
by
Caitlin M. Kenney
February 27, 2020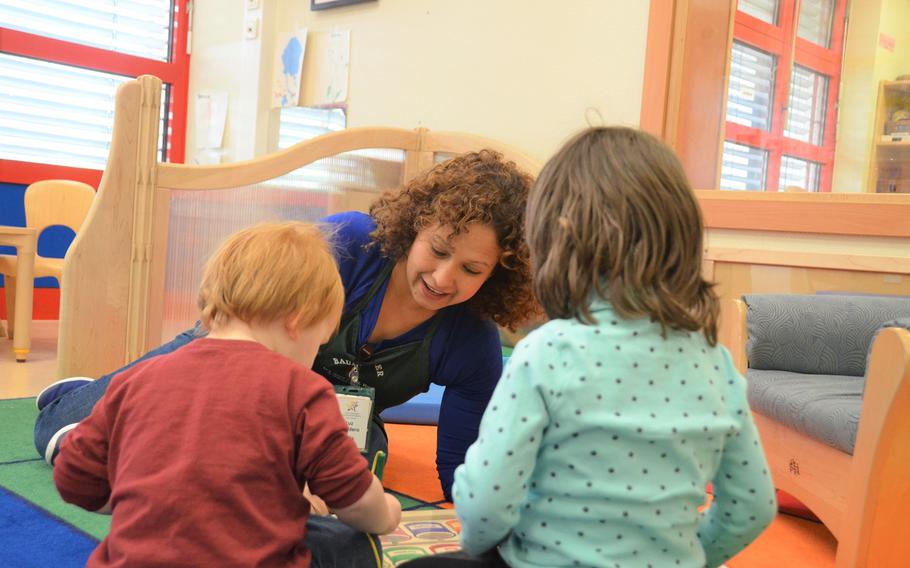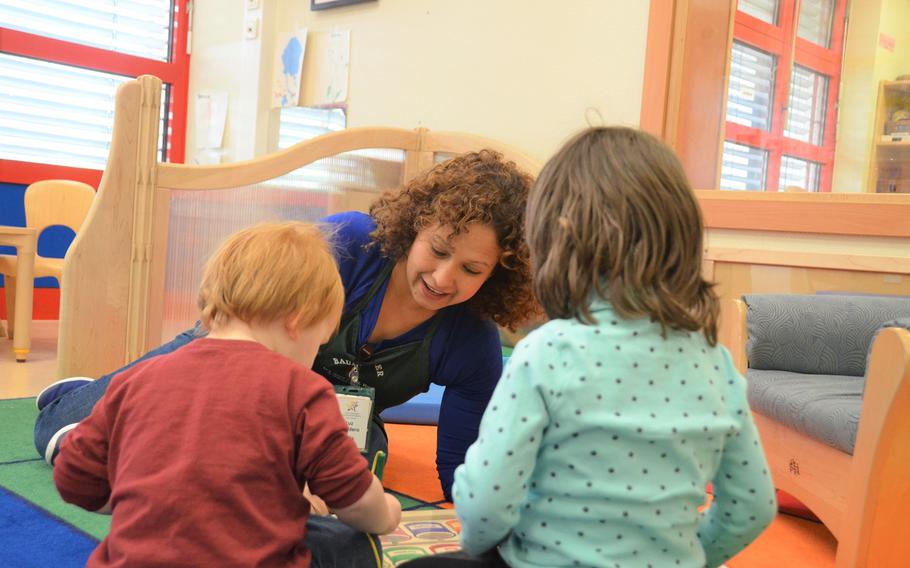 WASHINGTON — A new policy change by the Pentagon will ensure more military families have priority access at military child care centers as high demand for spots has created long waitlists.
Due to frequent moves and only a few years at each installation, many military families face challenges finding consistent child care, according to Nicole Russell, the deputy director of government relations at the National Military Family Association, a private nonprofit advocacy group based in Alexandria, Va.
"When you're moving from one duty station to the next, a service member needs to make sure that their family is taken care of and their children zero to 12 [years-old] have the child care that they need," she said.
The high demand for care has caused increased waits for spots at military child care facilities, which offer more hours of care to meet military schedules, Russell said. She also said a friend of hers in Hawaii is a military spouse who has been told the waitlist there for her child is six to nine months.
To address the growing problem, Defense Secretary Mark Esper on Friday signed a memorandum that changes the policy that determines who is selected for child care first, making more military spouses a greater priority.
Parents who are active-duty service members have the greatest need to receive a spot in child care, according to Russell, and they are listed in the top priority bracket as are working military spouses. However, included in the top priority are also Defense Department civilians, who now receive a higher priority than military spouses who are seeking work or attending school.
Without child care, military spouses often cannot take jobs or attend school, Russell said. The unemployment rate for military spouses is 24%, she said, much higher than the civilian population.
"The DoD's system of child care was established to assist service members as they face the unique challenges associated with the demands of military service," Esper wrote in his memo. "Over time, child care access expanded to serve the total force, but we must not lose sight of the service member and mission requirements."
During a House Armed Services Committee hearing Wednesday about the Defense Department's fiscal year 2021 proposed budget, Army Gen. Mark Milley, chairman of the Joint Chiefs of Staff, supported Esper's policy change and he said prioritizing children of service members over others who do not have a parent in uniform will "make a big difference, I think, in terms of these waitlists."
"There's probably nothing more important than taking care of our families in order for the soldier, the sailor, the airman and Marine to focus on their job and maintain the high levels of readiness," he said.
There are now four waitlist priorities for a child to be placed in care first -- Priority 1, 2, 3 and space available — covering military individuals, their families, as well as DoD civilians and retirees. Each must meet certain criteria to be prioritized at a specific level.
Families under in Priority 1 are picked first when a slot for child care becomes available at a military child development center. Priority 1 is further broken up into seven individual categories, with child care staff members, single parent service members and parents who are both service members at the top. Service members whose spouse works are also in Priority 1 as are parents who are Defense Department civilian employees.
Military spouses who are looking for work and need child care are now in Priority 2. In order to keep their spot active, they must verify that they are seeking employment every 90 days. If a spouse is enrolled in classes, they are in Priority 3 and must verify they are enrolled in classes every 90 days. If a spouse does not verify his or her status, he or she could lose his or her spot on a child care center's waitlist.
The last priority is "space available" that includes spouses of active-duty service members who are not working but need child care, Defense Department contractors and military retirees.
Starting June 1, spouses who are seeking work or are in school full time will now be put in Priority 1 for waitlists. They will still have to verify their status every 90 days or their child will be removed from care, however installation commanders can authorize an extension. This new priority will help families and spouses have more opportunities, Russell said.
"I think by placing them in a higher priority bracket that kind of hits two birds with one stone, in a sense too. You're helping put these families in child care quicker and hopefully, indirectly, allowing military spouses the opportunities to seek employment that they might not otherwise have," she said.
Esper's memo not only prioritizes spouses in school and seeking work, it also simplifies the individual categories within Priority 1 down to four. The number of priorities has also changed from four to three, with Priority 1 for service members and military spouses, Priority 2 for Defense Department civilians, and space available is now Priority 3.
Defense Department civilians have moved down from Priority 1 to Priority 2 and Gold Star spouses, whose service member has died, are now in Priority 3, down from the last individual category in Priority 1.
The memo also clarifies the Defense Department's definition of a working spouse, provides notification criteria if a child's care will be discontinued and gives authority to installation commanders for exceptions "when mission requirements necessitates flexibility."
kenney.caitlin@stripes.com Twitter: @caitlinmkenney