Pentagon: 200,000 non-uniformed patients will be moved from military clinics to private medical facilities
by
Steve Beynon
February 19, 2020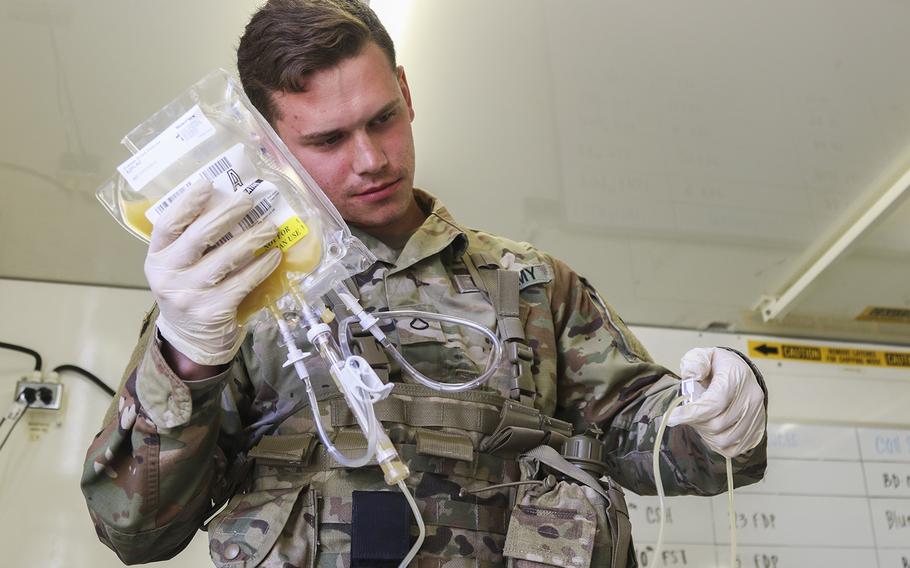 WASHINGTON — Thousands of military family members and retirees will soon receive medical care at off-base facilities as the Defense Department implements a new plan to use some of its health care centers to serve troops exclusively.
The move to have roughly 200,000 beneficiaries across 50 military medical facilities – mostly family members and retirees – receive health care at private-sector hospitals is part of a Defense Department effort to save money, Thomas McCaffery, assistant secretary of defense for health affairs, said Wednesday.
More than 9.5 million active-duty personnel, military retirees and their families use medical services provided at bases throughout the country, according to the Military Health Agency.
Of the 50 facilities designated for some level of restructuring, 37 outpatient clinics now open to all beneficiaries will eventually see primarily active-duty personnel, according to the Defense Department. Bases impacted by the policy change include Fort Bragg, N.C., Fort Benning, Ga., and Fort Detrick, Md.
McCaffery said, in most cases, these facilities do not treat enough civilian patients for services to be worthwhile for bases to maintain. Family members of active-duty troops, retirees and their families who receive care now at those facilities will transition over time to Tricare's civilian provider network and could see increases to some out-of-pocket costs such as copays. Tricare is a DoD health and dental insurance provider for military dependents, retirees and service members to seek care in the private sector.
On Wednesday, the Defense Department sent a report to Congress that outlines the basic plan on realigning what service medical treatment facilities will provide. However, department officials had no projection on how much money will be saved from what they expect to be a multiyear transition. There is also no timeline on when civilians will be transitioned out of military hospitals due to the uncertainty of how smoothly their care can be moved to private-sector facilities.
The Defense Department's report states transitioning patients from military facilities to Tricare's network will take time, potentially years.
"This expectation will be carefully managed during the transition and, if during implementation, local networks are challenged to absorb demand, the department will revise its implementation plan," the report states.
Increasingly, the Defense Department and the Department of Veterans Affairs have been leaning on the private sector for health care. However, the cost of shifting the burden has come as both departments have seen their budgets increased in recent years. Eight months after the VA launched a new program to connect veterans with private-sector doctors, authorized under the Mission Act, the agency still doesn't know how many appointments have been completed or how much it's costing taxpayers. Congress has provided about $15 billion for community care in the VA's latest budget.
Beynon.Steven@Stripes.com Twitter: @StevenBeynon