Pendleton choppers practice fighting wildfires amid drought
---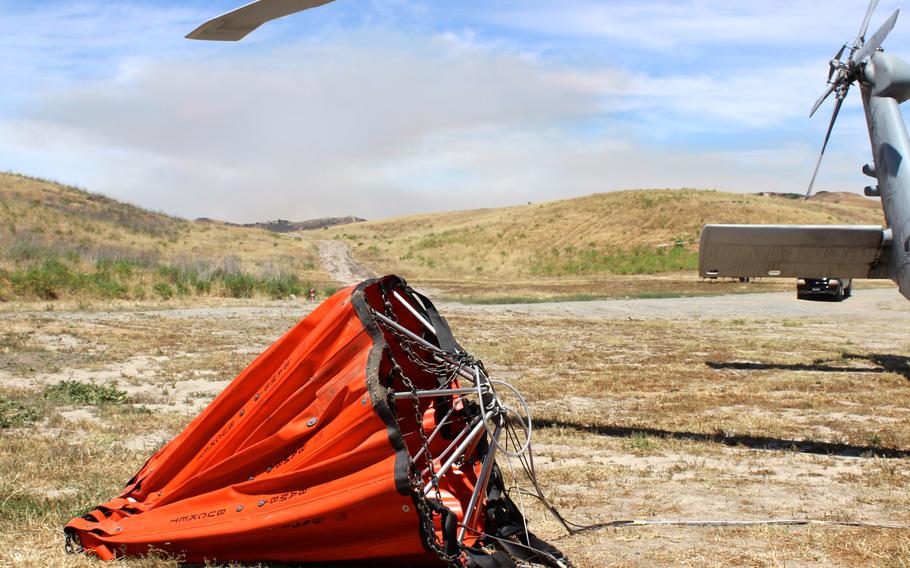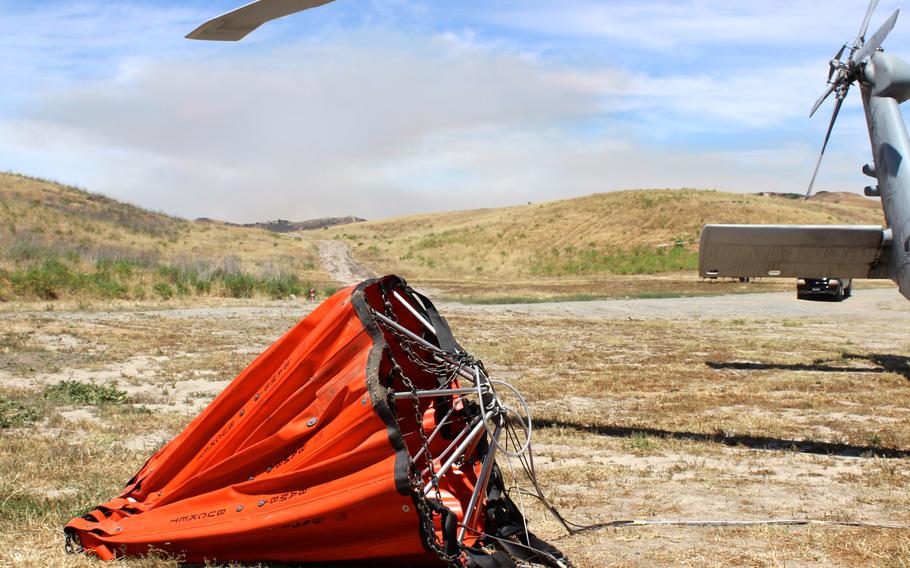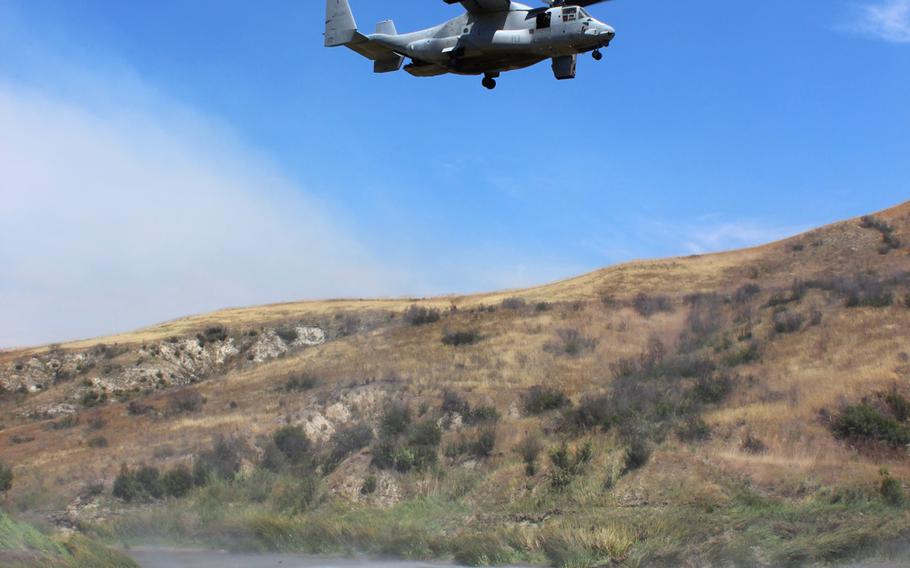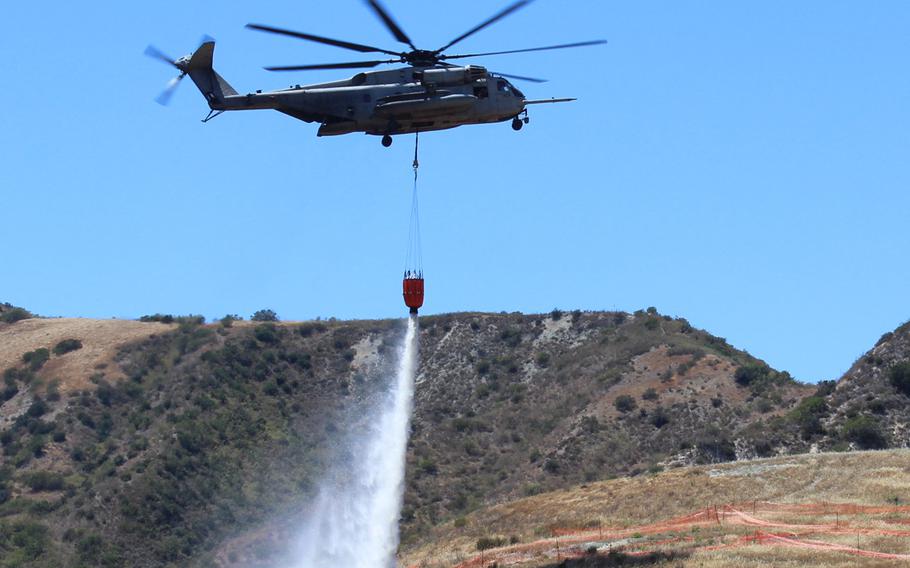 CAMP PENDLETON, Calif. — Marine and Navy aircraft practiced fighting wildfires Thursday, scooping up water from Pulgas Lake and dropping it on a nearby hill as smoke from the real thing billowed in the distance.
This is the eighth year the base has teamed up with civilian firefighters for the certification exercise, but this year's training seems particularly critical with severe drought leaving many parts of San Diego County bone-dry.
Last May, fires burned more than 6,000 acres at Camp Pendleton, forcing hundreds of Marines and families to evacuate, and more than 400 acres in Carlsbad, destroying several homes and apartments. More than 40 military aircraft helped fight those fires.
The current fires at Pendleton have burned about 4,000 acres in live-fire impact areas but are contained and do not pose a threat to buildings or people, officials said.
"Obviously we had a pretty tough year last year, and we're expecting it to be another tough year this year," said Brig. Gen. Edward Banta, commander of Marine Corps Installations West and Camp Pendleton.
The military-civilian partnership was created after the 2007 wildfires, which scorched 370,000 acres and burned 1,600 homes.
"San Diego County has suffered some of the most devastating wild-land fires in American history," and one of the lessons is that "no single agency is capable of dealing with the mega fires," said Tony Meachum, CAL FIRE and San Diego County fire chief.
Marines and sailors also appreciate being able to assist when called, they said.
"San Diego's our hometown, so of course we want to help out when we can," said Lt. Cmdr. Renee May, an MH-60H Knight Hawk pilot.
Military choppers hovered Thursday over Pulgas Lake, gathering hundreds of gallons of water in buckets attached to the aircraft and dumping it on a nearby hill. An MV-22 Osprey also participated in the demonstration but did not have a bucket attached.
Carrying cargo isn't out of the ordinary for the aircraft, but the exercise is important to make sure civilian and military crews are speaking the same language and aren't hampered by communication problems when they respond to a blaze, crews said.
Twitter:@jhlad
---
---
---
---