One Marine dead, another in custody after shooting in South Carolina barracks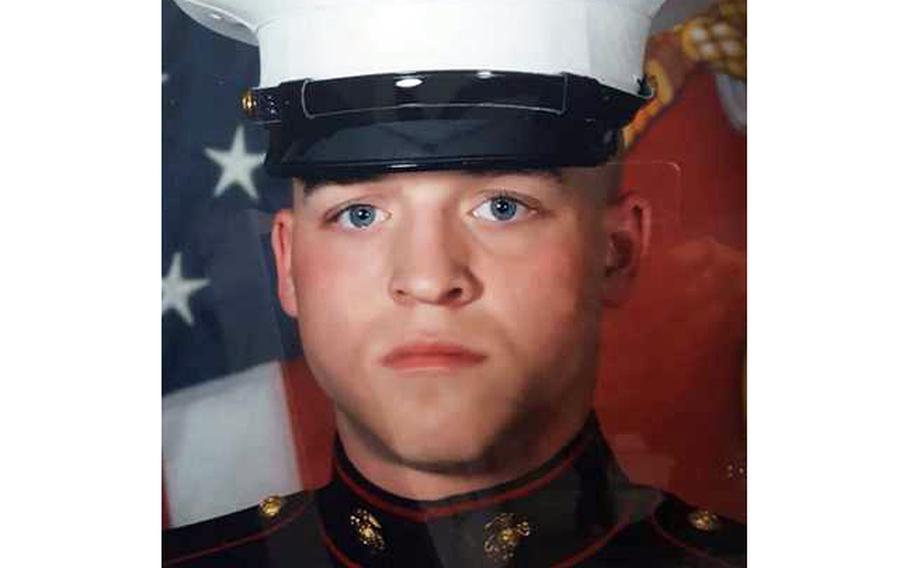 AUSTIN, Texas – A shooting Friday in the barracks at Marine Corps Air Station Beaufort in South Carolina has left one Marine dead and another in custody, according to base officials.
Cpl. Tyler P. Wallingford, 21, was shot and killed, 2nd Lt. Kevin Buss, a base spokesman, said in a statement. Cpl. Spencer T. Daily, 21, is in custody. Both men were aircraft ordnance technicians with Marine Fighter Attack Training Squadron 501.
The Naval Criminal Investigative Service is leading the ongoing investigation into Wallingford's death, Buss said. He declined to release further information.
Many of Wallingford's friends took to Facebook to honor the young Marine and volunteer firefighter in his hometown of Standish, Maine. They described a young man with a promising career in the Marines.
"Tyler was a great kid with a very infectious smile," Standish Fire-EMS Chief Rob Caron told WMTW, an ABC affiliate in Maine.
Wallingford joined the fire department in 2013 and the military in 2016, Caron said. His father is also in the department, WMTW reported.
Thayer.rose@stripes.com Twitter: @Rose_Lori