On Veterans Day, an emotional gathering of Vietnam veterans
by
C.J. Lin
November 12, 2012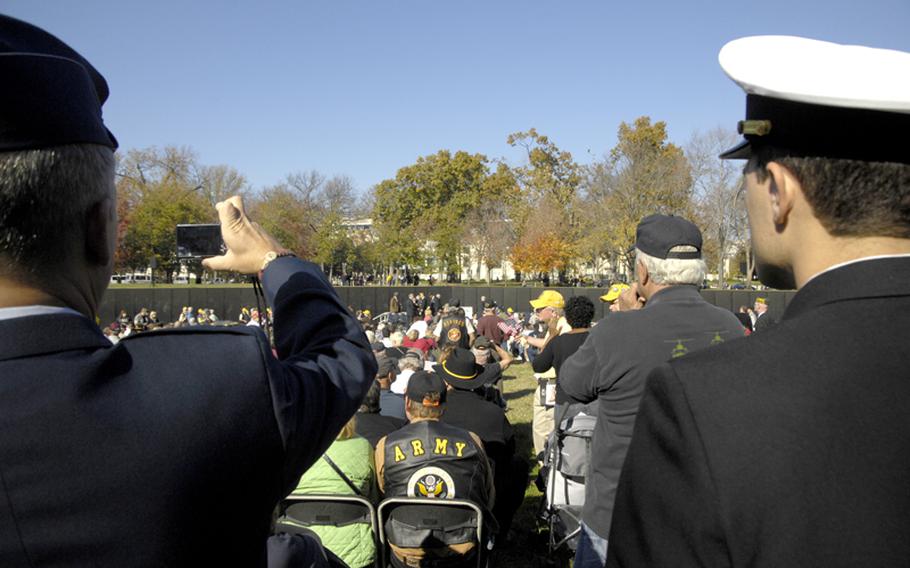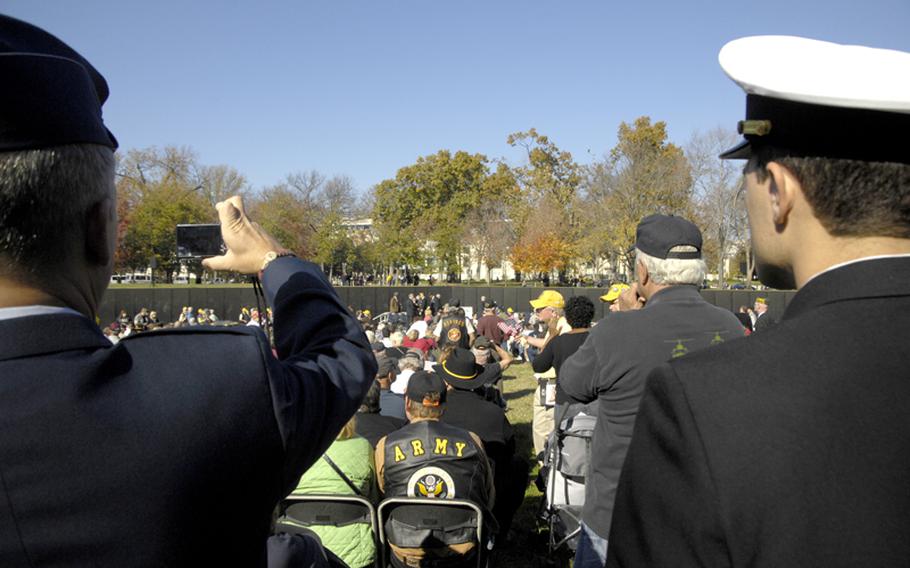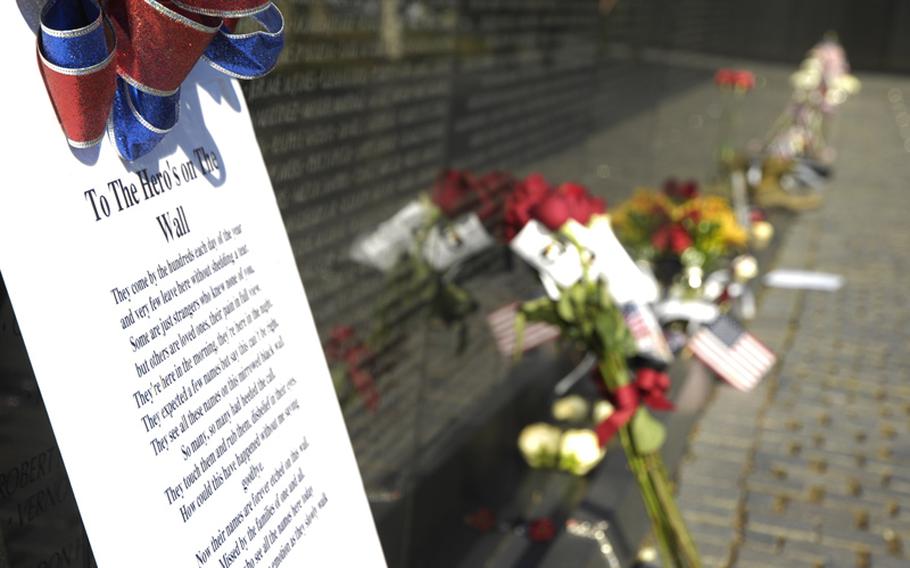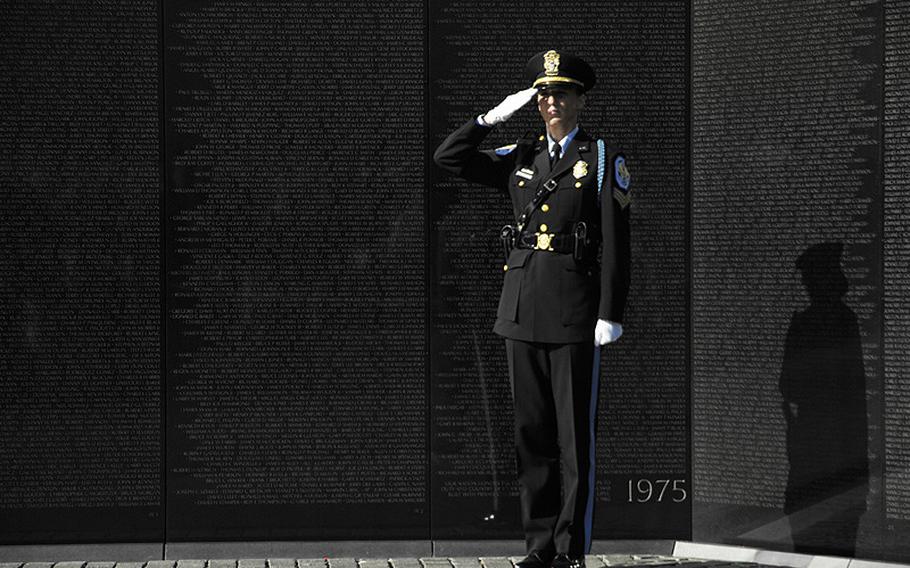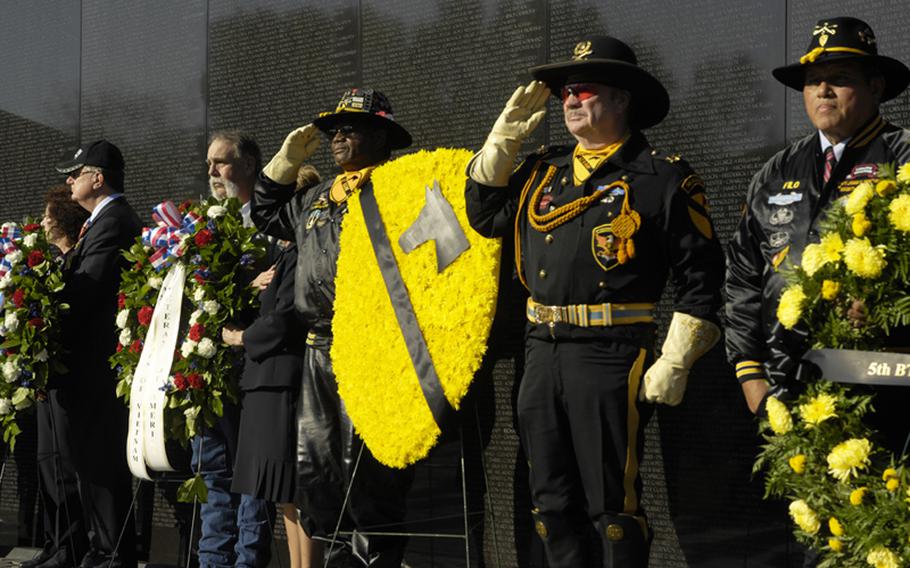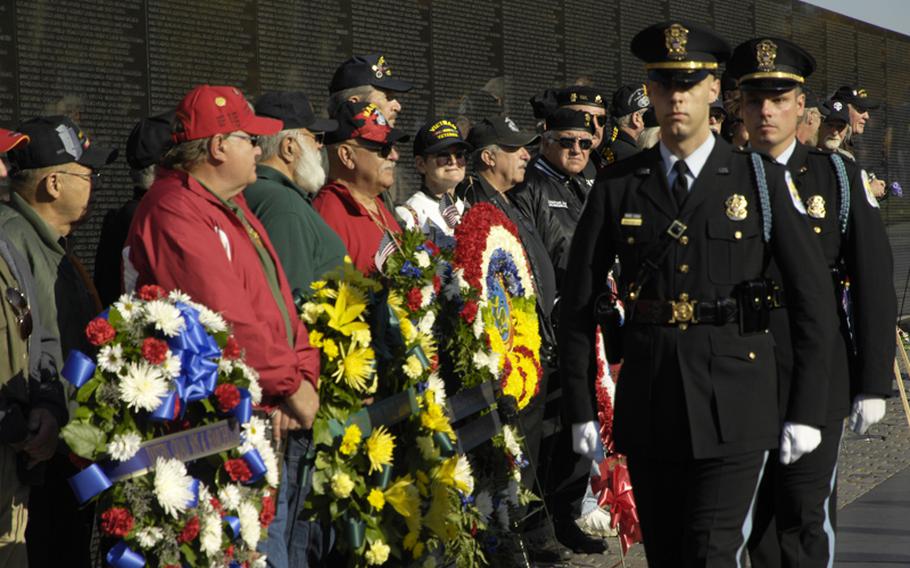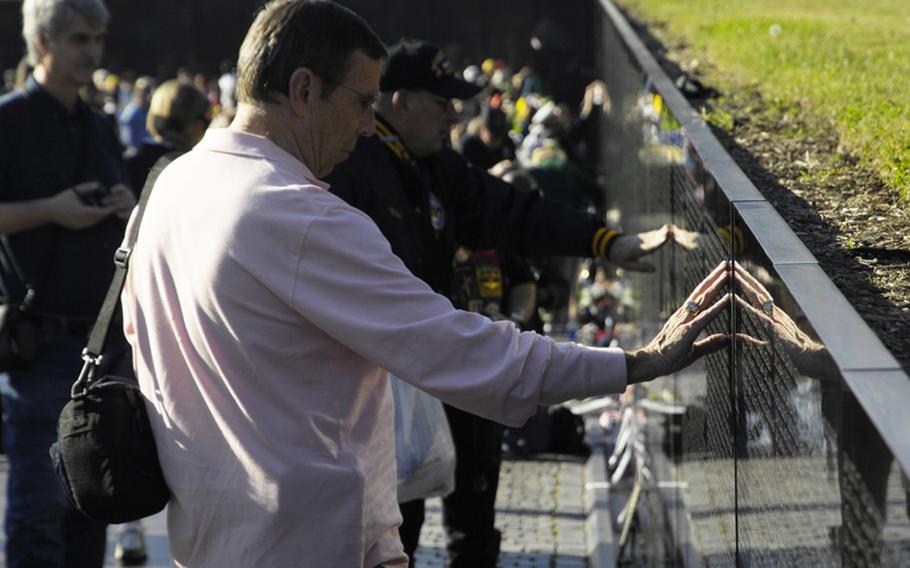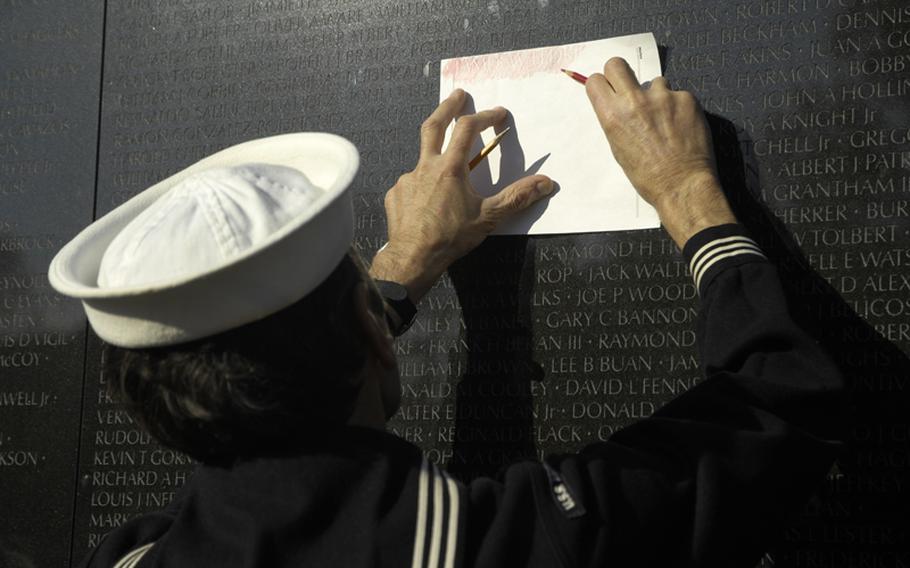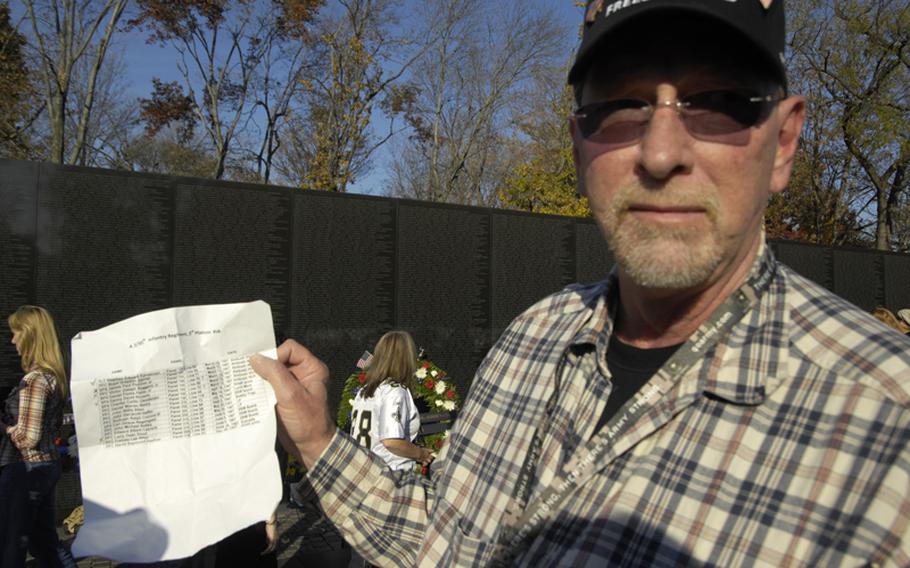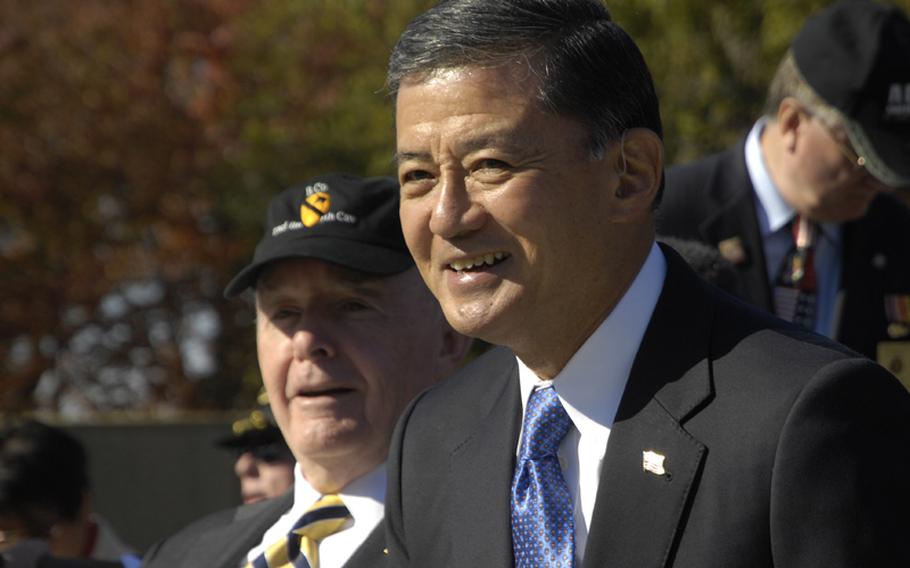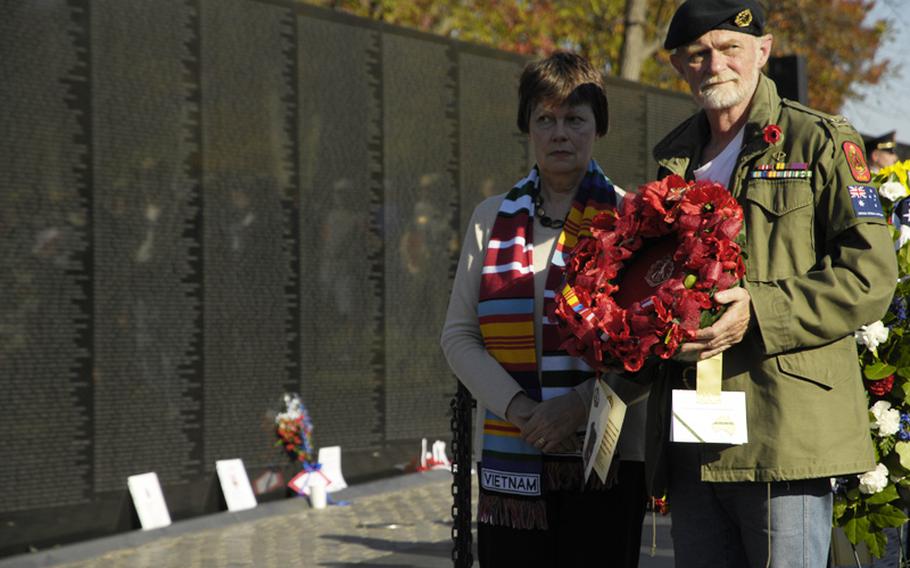 WASHINGTON, D.C. — Even more than 50 years after the first soldier was killed in the Vietnam War, grief still came flooding back for many who gathered on Sunday to honor the 58,282 fallen servicemembers whose names are etched into the Vietnam Veterans Memorial.
The annual wreath-laying ceremony, which included an honor guard and playing of taps, made Frank Gabelman feel like an "emotional wreck." Gabelman had flown in from Arizona to honor those on a list of 17 names that he was clutching in his hands. They were the men he had fought with in the Army's 35th Infantry Regiment, and were killed.
"You can know somebody your whole life … but when you're in combat with people … there's no bond greater than that," Gabelman said. "They're your brothers for life. So when you lose a friend, even after 40, 50 years, and you see their name on the wall, it just reattaches you with them."
Making the annual pilgrimage to honor the dead, hundreds of survivors of the war and surviving family members laid wreaths and left other mementos at the black granite wall — photos, flowers, poems, letters, even a pack of beer — and pressed their hands against the names of loved ones.
"The names I know, that I touch, I see a face," said Secretary of Veterans Affairs Eric Shinseki during his keynote address at the wreath-laying ceremony. "You touch a name you know, you reach back in time and connect with those who remain as young and vibrant as you last saw them.
"All of us who fought in Vietnam came home changed," said Shinseki, who was wounded twice in Vietnam and lost high school friends and West Point classmates in the war. "Older than our years, tougher, more serious … somehow, less light-hearted."
The ceremony followed a marathon reading by about 2,000 volunteers of every single name listed on the wall, which began Wednesday and ended about 65 hours later, timed to end on Veterans Day.
"The people that I knew, that got killed, were some of the finest young men that I've ever known," said Grady Renville, a Vietnam veteran from Sisseton, South Dakota, whose brother is among those listed on the black granite.
"He didn't have to go to Vietnam," said Renville, his voice breaking. "It was our little brother. So it's just honoring my brother."
linc@stripes.osd.milTwitter: @cjlinSS