GALLERY
On Capitol Hill, volunteers load snack packs for servicemembers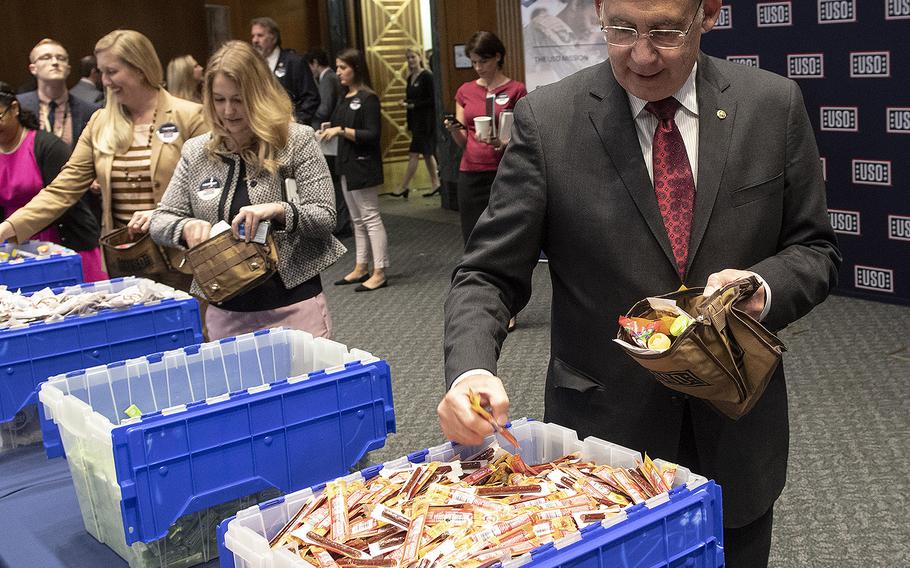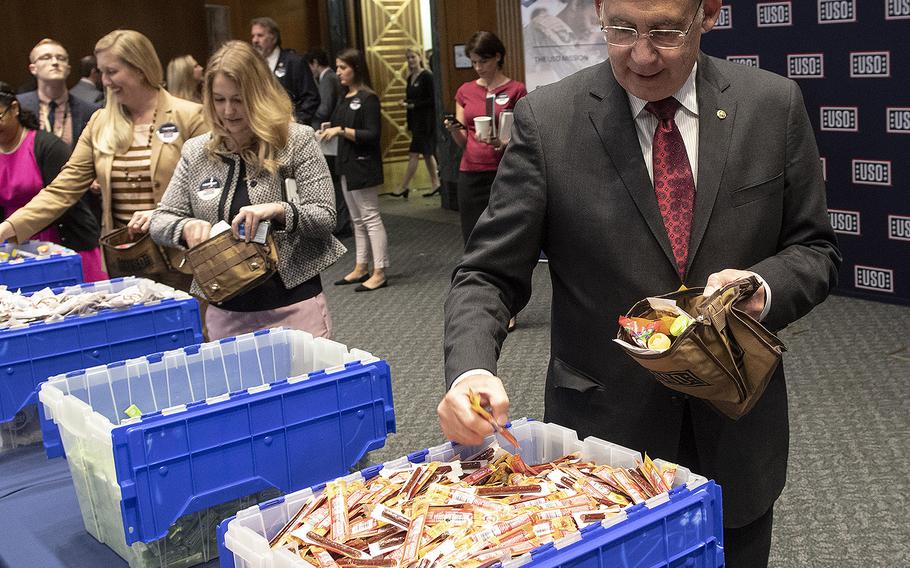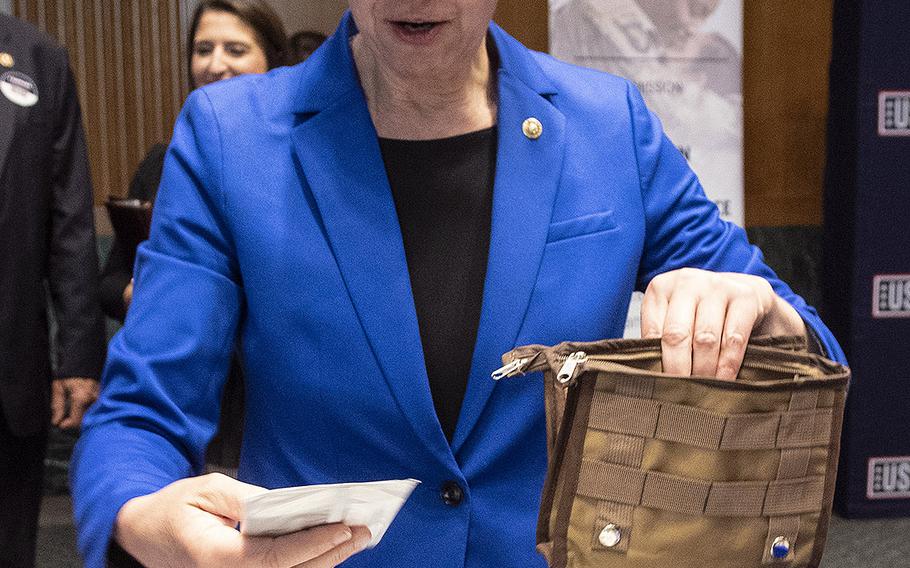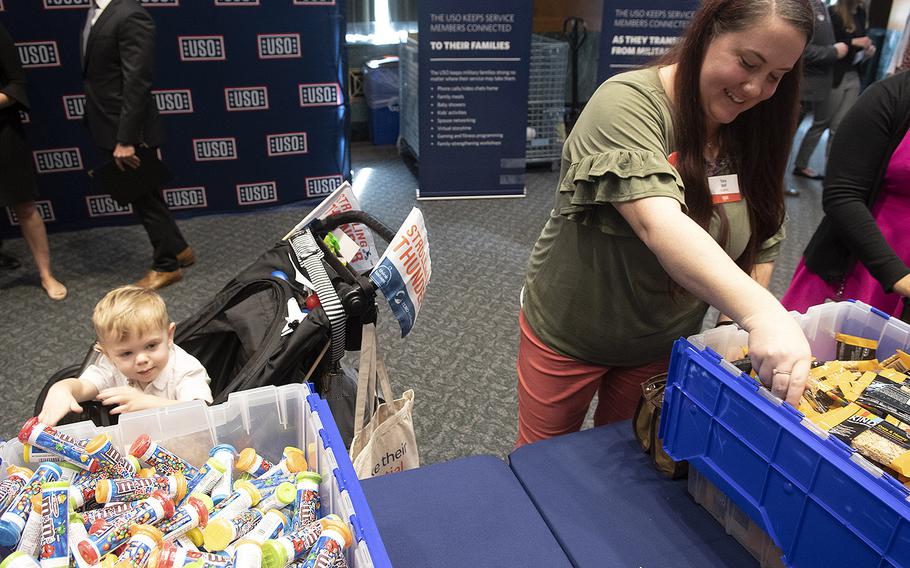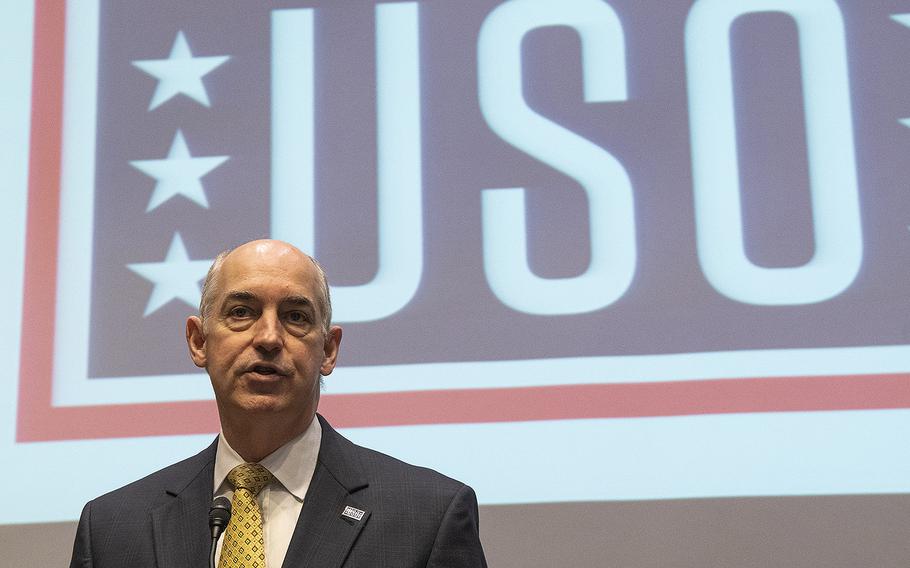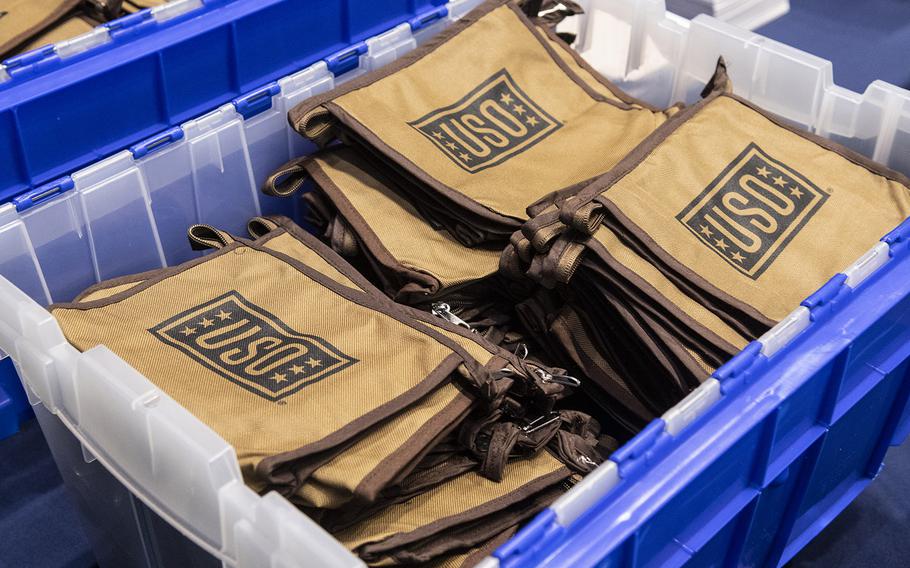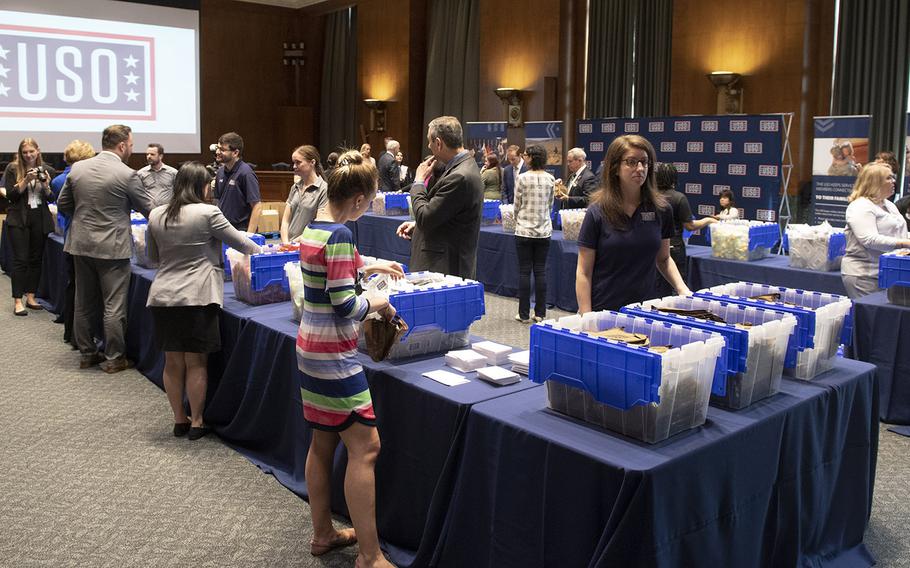 WASHINGTON — Members of Congress and their families joined other volunteers Tuesday in one of USO's most visible — and appreciated — programs, the packing of snack packages bound for deploying or deployed servicemembers.
USO President and CEO J.D. Crouch II told the volunteers gathered in the Dirksen Senate Office Building that about 2,000 of the treat-filled nylon bags would be sent out at the end of the day's event.
According to the USO, 120,000 of the care packages were distributed last year, and more than 2.6 million since 2003.