Oldest living Marine veteran celebrates her 107th birthday
by
Immanuel Johnson
September 21, 2020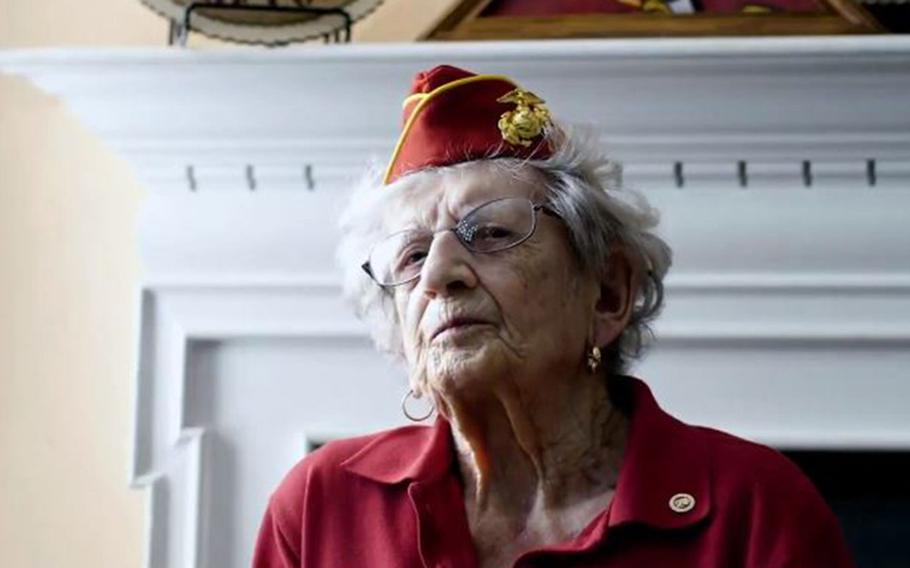 Dorothy Cole, the oldest living Marine, proudly wore the service's Eagle, Globe and Anchor as she celebrated her 107th birthday.
Cole was born on Sept. 19, 1913 in Warren, Pa. A service video showed her wearing her Marine Corps League attire from Detachment 1175 in Concord, N.C.
Cole enlisted in the Marines immediately after the Dec. 7, 1941, Japanese attack on Pearl Harbor.
"Everyone was out doing something, the women helping the Red Cross or even in churches they were knitting things," said Cole in the video released Sunday. "So, I decided that I wanted to do something and I would go into the Marine Corps."
At the beginning of the U.S. involvement in World War II, the Marine Corps was reluctant to accept large numbers of women, according to the National WWII Museum's website.
This changed with the establishment of the Marine Corps Women's Reserve and by the end of the war more than 18,000 women had joined up.
Initially, the response from women wishing to enlist was so overwhelming that the service could not provide them with adequate uniforms during training.
Many of them like Cole, who was stationed at Quantico, served in administrative roles.
Cole was part of a program the service called "female integration" into some fields to allow more men to serve in combat roles in the Pacific.
The first woman to join the Marine Corps was Opha May Johnson, who joined during World War I in 1918 — two years before women had gained the right to vote nationally, according to the World War One Centennial Commission. Currently, about 8.4% of the 185,000-strong Corps are women.
Comments on Facebook sent Cole warm wishes and one thanked her for "helping to open up the military to all of us women to follow."
johnson.immanuel@stripes.com Twitter: @Manny_Stripes