Officials: Panetta, Dempsey to remove ban on women in combat
By
Leo Shane III Jennifer Hlad
January 23, 2013
---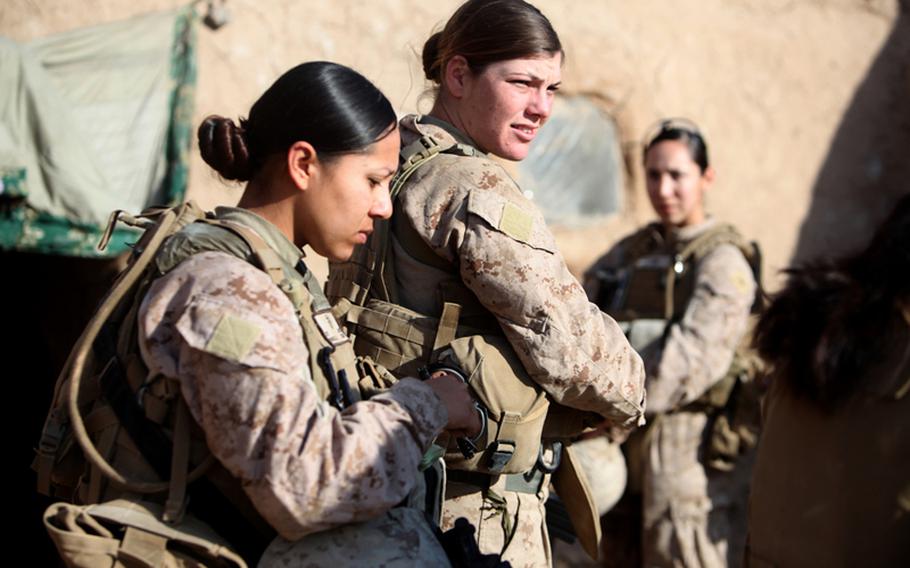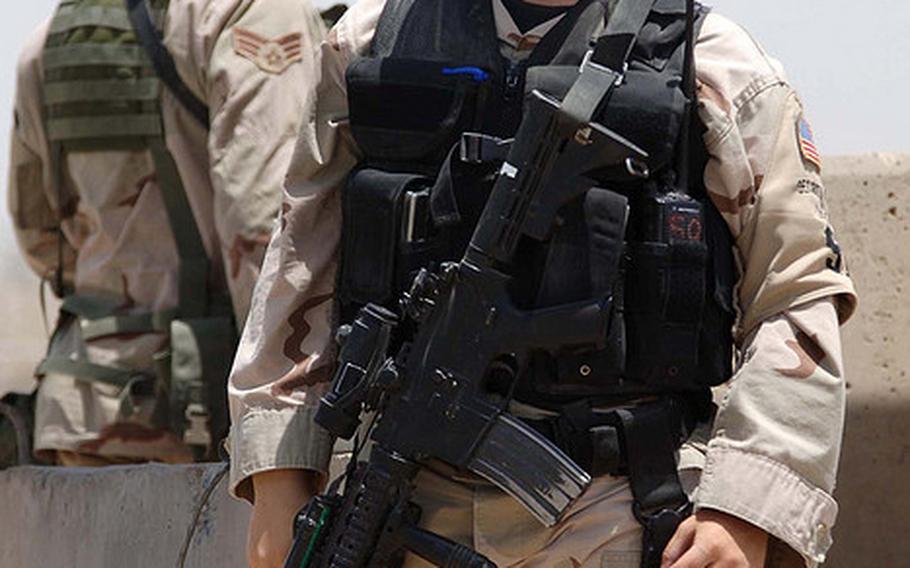 WASHINGTON – Defense Secretary Leon Panetta and Chairman of the Joint Chiefs of Staff Gen. Martin Dempsey will remove the ban on women in combat, creating a fully gender integrated force by 2016, defense officials said Wednesday.
Each service must come up with its own plan to implement the change and submit it to Panetta by May 15, a defense official said. Removing the combat exclusion means all jobs will technically be open to women, and the services must file an exemption for units or positions they want closed -- a reversal of the current system.
Last year, the military opened about 14,500 additional positions to women by removing a rule that barred women from serving in jobs with front-line battlefield units. Many of the occupations were already open to women, but the unit assignments were not.
The latest move should open about 240,000 more positions across the four services, largely in infantry and special operations roles.
Members of Congress and women's groups praised the change.
"Hip, hip hooray!" Nancy Duff Campbell, co-president of the National Women's Law Center said in a written statement. "Secretary Panetta's decision to lift the direct combat exclusion both opens the doors of opportunity to all women in the Armed Forces and eliminates the last vestige of government-sanctioned sex discrimination in the United States. Now if the best person for the job is a woman, she will no longer be barred from that job simply because of her gender."
Rep. Tulsi Gabbard, D-Hawaii, deployed to Iraq and Kuwait with the Army. She said the decision "is an overdue, yet welcome change, which I strongly support. I look forward to hearing the details of how this will be executed, and will support full and equal access for our highly capable female service members to serve our country in all roles, which will only stand to strengthen our armed forces, and our national defense."
Sen. Kirsten Gillibrand, D-NY, hailed the decision as a move that will "strengthen our country both morally and militarily," and said it is "the step we need to formally recognize the brave women who are already fighting and dying for our country shoulder to shoulder with their brothers in uniform on the front lines."
Sen. Mazie Hirono, D-Hawaii, said the policy change "is a great step toward equality."
"These restrictions that block women from serving in active combat roles make no sense in today's modern military," said Hirono, who is a member of the the Senate Committee on Armed Services.
Supporters have pushed for the change for years, pointing out that women have performed heroically in Iraq and Afghanistan and that modern-day warfare has blurred the lines between front-line fighters and noncombat support roles. Women make up about 14.5 percent of the active-duty force and about 18,000 women are deployed to Afghanistan, according to the Defense Department. More than 865 women have been wounded in action in Iraq and Afghanistan, and 152 female service members have died while serving there.
A total of about 293,000 have deployed since 2001 in support of the wars in Iraq and Afghanistan.
Earlier this month, the Army began looking for women to serve as pilots and crew chiefs for special operations flights. Last year, the Marine Corps announced it would allow women to volunteer to go through its Infantry Officer Course, though they would not be able to become infantry officers. Only two women volunteered for the first available round of the 10-week course, and both failed to complete the program. The Marine Corps also had announced it will allow enlisted to volunteer to train with the infantry training battalion for research purposes.
In November, four women and the Service Women's Action Network sued Panetta over the combat exclusion policy, saying it "sends a clear message to the world that women are not capable of serving their country to the same extent as men."
Wednesday, Anu Bhagwati, a former Marine Corps captain and executive director of SWAN, called the decision "a victory for all the women who served in Iraq and Afghanistan, and didn't always get the credit they deserved." She said officials there were happy not only to hear the news but also with how quickly the decision came down. They expected the review could take several years to complete, but are encouraged that military leaders appear to have been swayed by the work female troops are already doing. "At the end of the day, this isn't about quotas," she said. "It's about the right to compete for a job. If you can do an MOS, you should get it."
Still, not all women are cheered by the possibility of serving in direct combat roles. Several female service members have told Stars and Stripes and the Associated Press they have no desire to serve in infantry positions, and fewer than one in five of the women allowed a chance to move into combat-related positions at Fort Carson, Colo., took advantage of the opportunity.
In July, Marine Capt. Katie Petronio penned an opinion piece for the Marine Corps Gazette saying she believes allowing women to serve in combat will not improve security or readiness and that "we are not all created equal."
Chris Carroll, Megan McCloskey and Joyce Tsai contributed to this report.
hladj@stripes.osd.mil Twitter: @jhlad shanel@stripes.osd.mil Twitter: @LeoShane
---
---
---
---