No, the Pentagon isn't planning a war on pizza
by
Chad Garland
July 9, 2019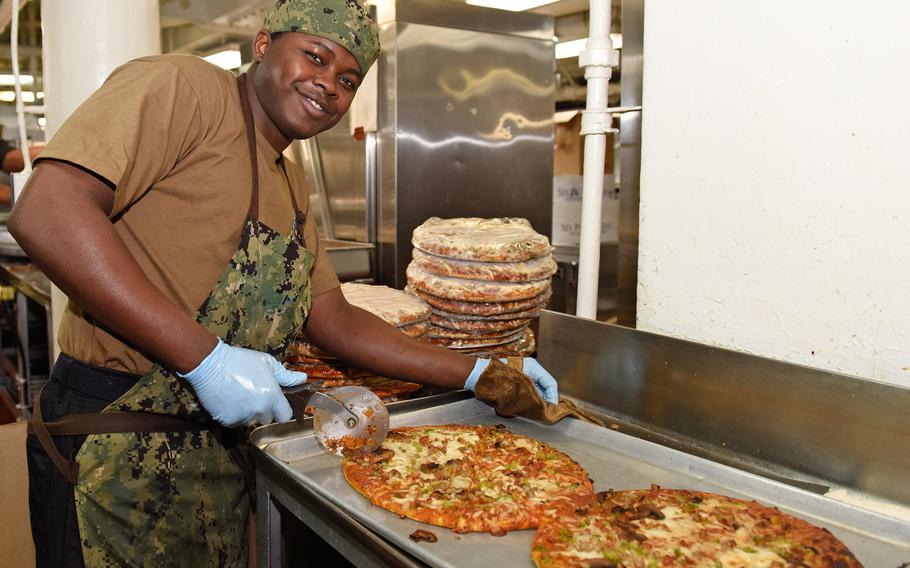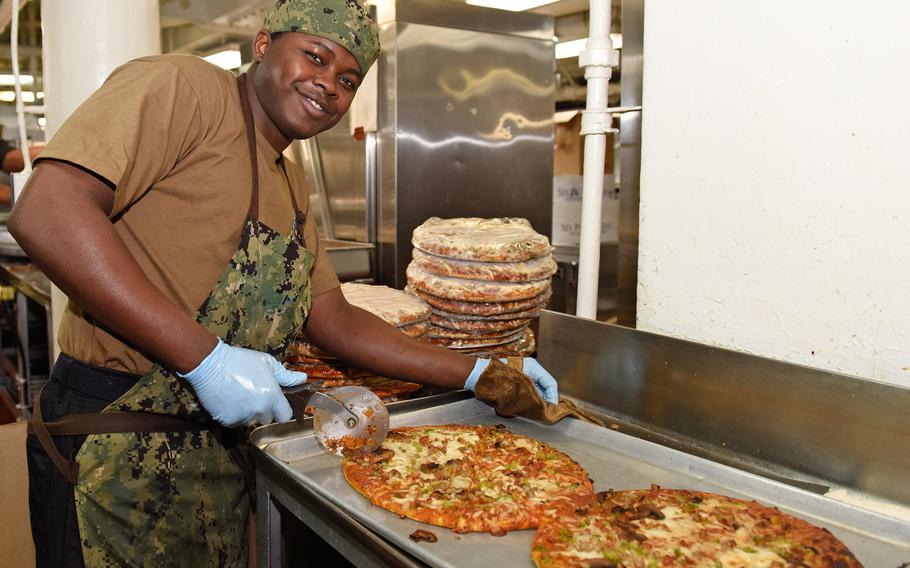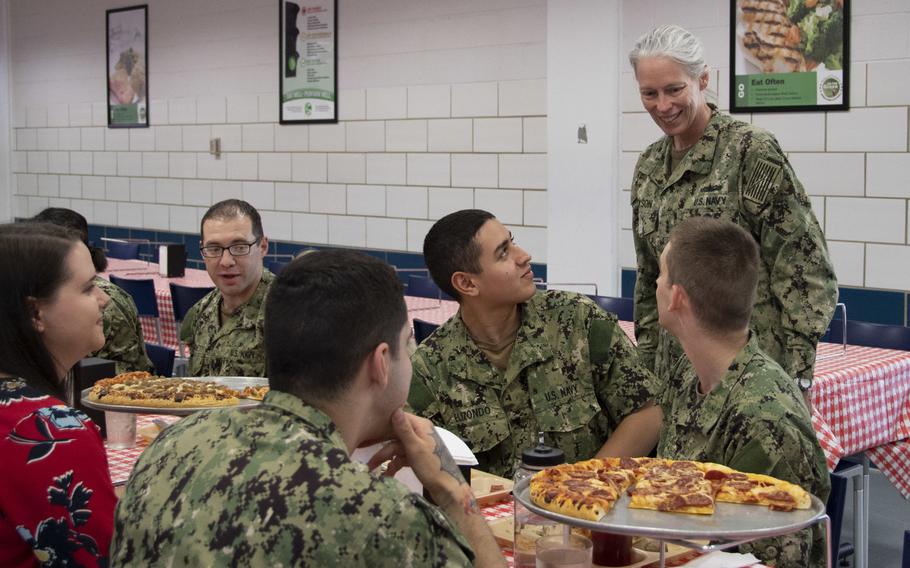 U.S. Special Operations Command is not launching an all-out assault on carbs in a war of nutrition.
Word that the Pentagon was set to mandate a low-carbohydrate, high-fat ketogenic diet for servicemembers spread like spilled avocado oil across the internet last week, with some respected outlets repeating the claim.
From the Pizza Hut in Bagram, Afghanistan, to the Subway at Eielson Air Force Base in North Pole, Alaska, no facility would be safe — if the premise of the reports was true.
It was not, Army Maj. Tony Mayne, a spokesman for the command, told Stars and Stripes via email.
"USSOCOM does not envision a scenario that would mandate adherence to a particular diet for its operators," Mayne said.
The basis for the now disputed story was a May speech by SOCOM's science and technology director, Lisa Sanders, in which she touted the potential benefits the diet would hold for the military, such as allowing divers to stay underwater longer.
The stories drew inaccurate conclusions from Sanders' comments, Mayne said in response to a Stars and Stripes query.
Sanders had said that the Defense Department can't require troops to eat a certain way, even if a dietary change could increase their performance.
"I don't have the authority to tell people — swimmers, submariners, etc ... — that they're going to get themselves in ketosis so they can stay in the water longer," Sanders told the Special Operations Forces Industry Conference in Tampa, Fla., in the May speech, according to the Washington Times.
The diet must also be tailored to each individual, E. Paul Zehr, a neuroscientist and professor at the University of Victoria in Canada, told Business Insider, which accurately reported on Sanders' speech in June. Crafting diets for the armed forces' 1.3 million active duty troops and some 800,000 in the selected reserve would be an obstacle to across-the-board implementation.
How the diet works By depriving the body of the carbohydrates it normally uses to fuel cell activity, a ketogenic diet aims to put the body in a metabolic state that taps fat stores for energy. When only fat is available to the body, it's converted into fatty acids and then into compounds called ketones, which can be used as fuel.
The diet, developed to reduce epileptic seizures in children, has gained wide popularity in recent years for an entirely different reason: its promise of rapid weight loss without giving up fatty foods like bacon.
But the diet has reputed downsides, including some that would likely affect troop morale.
For instance, in addition to depriving troops of the sugary and starchy foods many of them love, the diet has been reported to cause bad breath and other smelly nuisances.
Nutritionists caution that not only is weight loss on the keto diet often short-lived, but achieving ketosis requires sticking to severe restrictions on carbohydrates. Eating just two medium-sized apples in a day could bust the limit.
Too much protein can also hamper efforts to reach the desired ketogenic state and even minor dietary lapses can cause setbacks.
A recent study published in the Journal of Sports Medicine and Physical Fitness found that even short-term ketogenic diets reduce exercise performance, especially for high-intensity, short duration activities.
Dieters have complained of flu-like symptoms when adjusting to the high-fat plan, and other issues including constipation, diarrhea or a foul-smelling condition known as "keto crotch," which mainly affects women.
Furthermore, scientists have warned there's little data about the diet's long-term effects or its effect on cardiovascular or neurological health.
Open to change SOCOM is continuing to research the potential benefits of ketosis to troops in extreme environments, Sanders said in May, as well as looking at non-dietary ways to induce the state.
If researchers discover that a diet or supplement can have a significant effect on performance, SOCOM would establish standards and "recommended means" to achieve them, Mayne said.
"This would be akin to the current nutritional guidelines that are applied throughout military dining facilities today," he said.
Current military menu guidance calls for healthy options at chow halls such as low-calorie sodas, low-sodium seasonings, vegetables at every meal and fresh fruit as a dessert choice.
But troops can still fill their plates with burgers nestled in high-carb buns, served with fries dipped in sugar- and sodium-rich ketchup, if they choose.
garland.chad@stripes.com Twitter: @chadgarland
---
---
---