'No-fail' practice fitness tests are expected for the entire Air Force in the spring
by
Brian Ferguson
January 15, 2020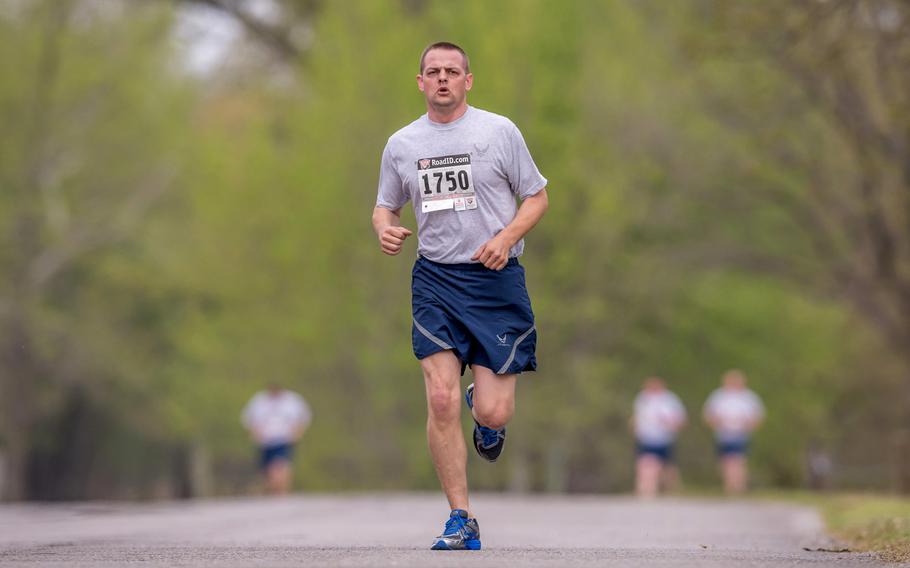 Airmen soon will have several chances to pass their fitness assessment, a draft Air Force policy stated, days after one of the service's largest commands said it would allow favorable practice tests to count.
The draft policy said that airmen can take up to three diagnostic fitness assessments conducted under official conditions. If they're happy with the scores, they can count them as official.
Airmen taking diagnostic assessments may end them at any point without any of the consequences of failing an official test, the policy said.
A "no fail" fitness test policy was first floated in August by Chief Master Sgt. of the Air Force Kaleth Wright.
Part of the policy appeared on the Air Force amn/nco/snco Facebook page Tuesday and was confirmed by the Pentagon as "screen shots of the executive summary, which is still in draft and may change."
"The goal is to publish it this Spring," Air Force spokeswoman Capt. Carrie Volpe said in an email.
Diagnostic assessments must be taken at least 15 days prior to the expiration of an airman's current fitness test, the policy stated.
Only after an airman "elects to count the diagnostic assessment as official" will the results be recorded in the Air Force fitness management system. An Air Reserve Component member must take a diagnostic assessment during Guard or Reserve duty to make it official.
Commanders and supervisors can't require a diagnostic test to count, nor can they prevent airmen from taking such tests under official conditions, the draft policy stated. Command-directed assessments will not count toward the three-attempt limit.
The policy details come days after Air Force Materiel Command, which includes about 80,000 combined military and civilian personnel, said they would beta-test a similar program beginning Monday.
The practice tests aim to motivate airmen to maintain their fitness while reducing the pressure of potential failure, Lt. Col. Rachel Marazita, AFMC military personnel and programs branch chief, said Friday on the command's website.
"Fear of failed physical training tests and the potential of career-ending disciplinary action is a major stressor that we are looking to eliminate through a sound testing protocol coupled with an organizational culture of fitness," Marazita said.
ferguson.brian@stripes.com Twitter: @BrianFerg57