New drone capable of multi-day flights tested at Edwards AFB
---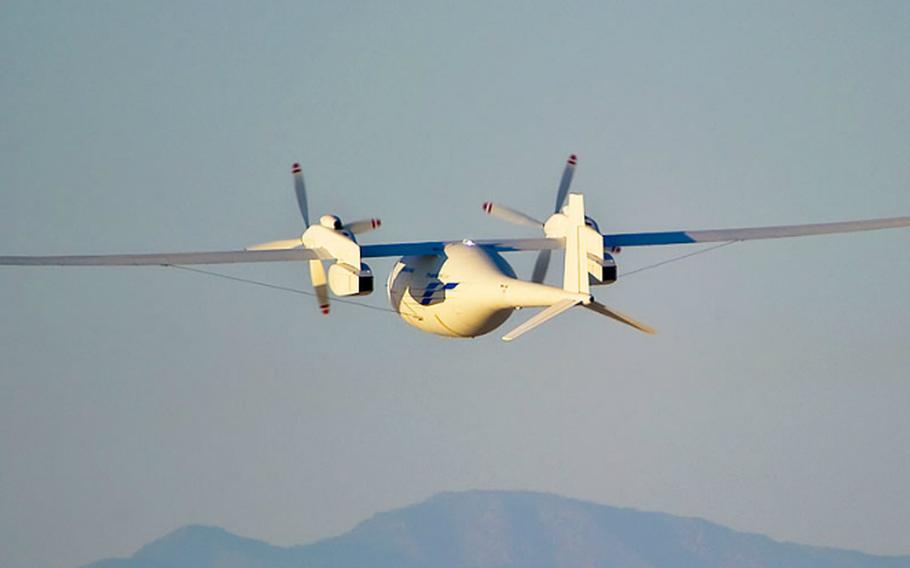 A new drone with the ability to stay in flight for up to four days completed its first autonomous test last week above Edwards Air Force Base in California.
The Phantom Eye unmanned airborne system, with its 150-foot wingspan, is touted by manufacturer Boeing as representing a new era of intelligence, surveillance and reconnaissance.
Despite some damage to the landing gear after the test flight, Boeing's president of Phantom Works, Darryl Davis, said the flight was a move towards another aerospace first: "The capability of four days of unrefueled, autonomous flight."
Besides its size and increased flight duration, the Phantom Eye has a liquid-hydrogen propulsion system that will allow the drone to carry a 450-pound payload at an altitude up to 65,000 feet.
The test flight on June 1 was at an altitude just over 4,000 feet, with managers saying the handling and maneuverability capabilities were measured. A video of the test shows the drone lifting effortlessly off its wheel chasse on the runway and then some in-flight shots as well.Last month, testing progressed towards flight with full-speed taxi attempts and future testing will take the Phantom Eye to higher altitudes, according to Boeing.
---
---
---
---