Navy veteran from Utah is arrested in probe of suspicious letters sent to Pentagon, White House
by
Corey Dickstein
October 4, 2018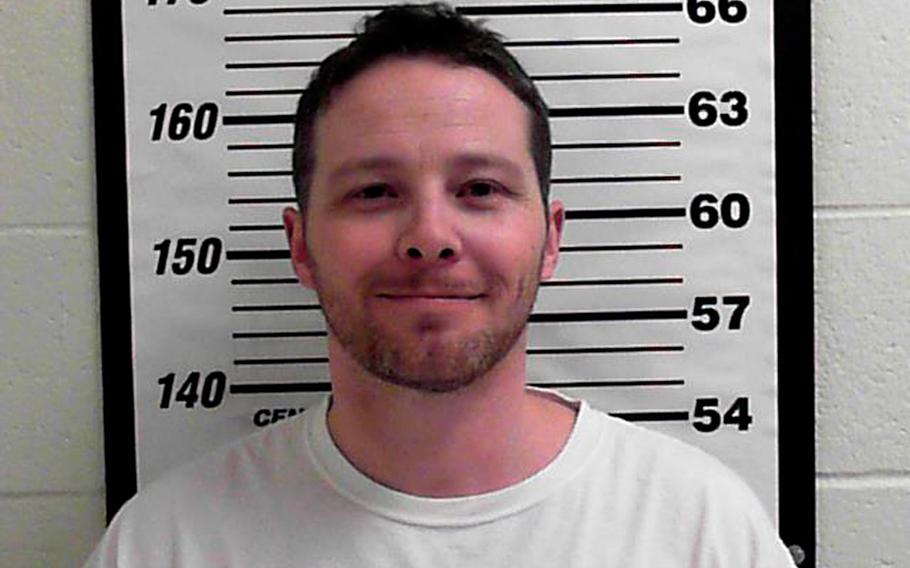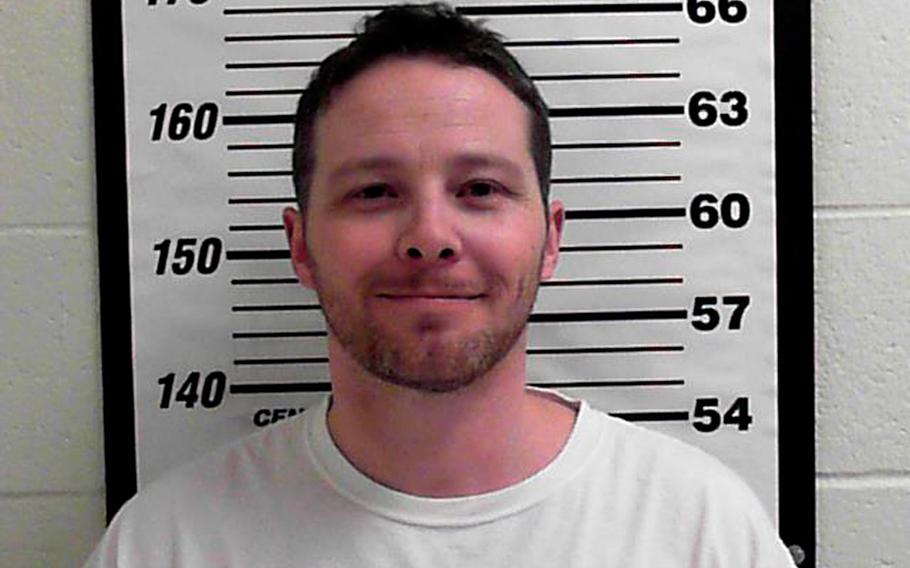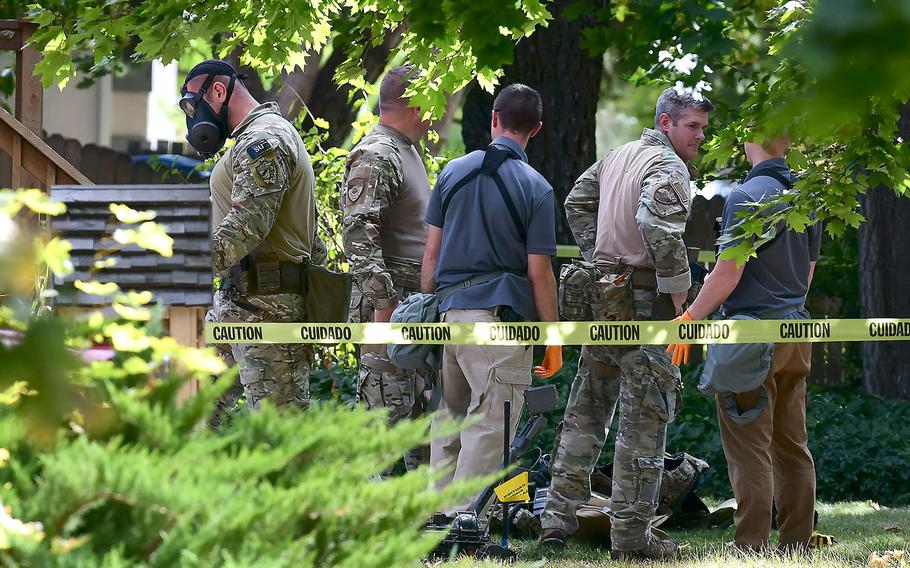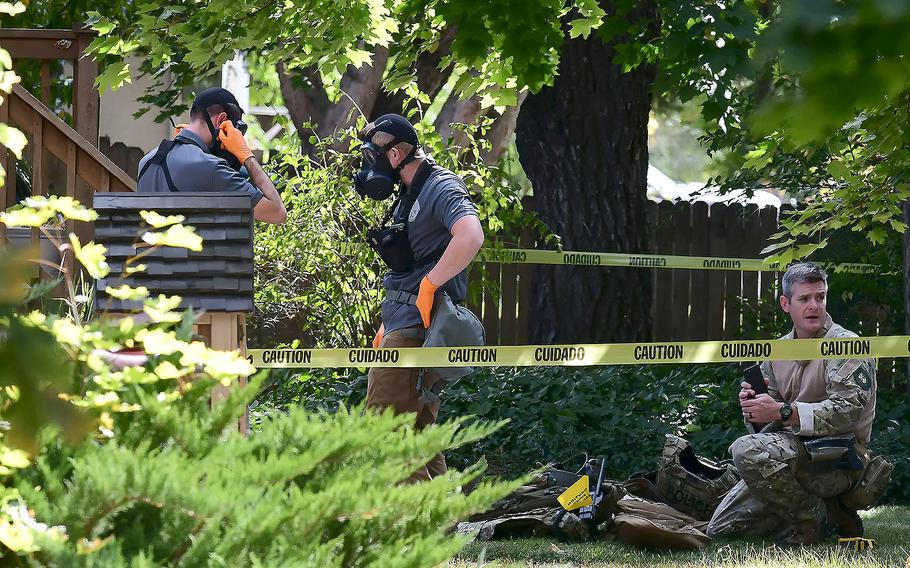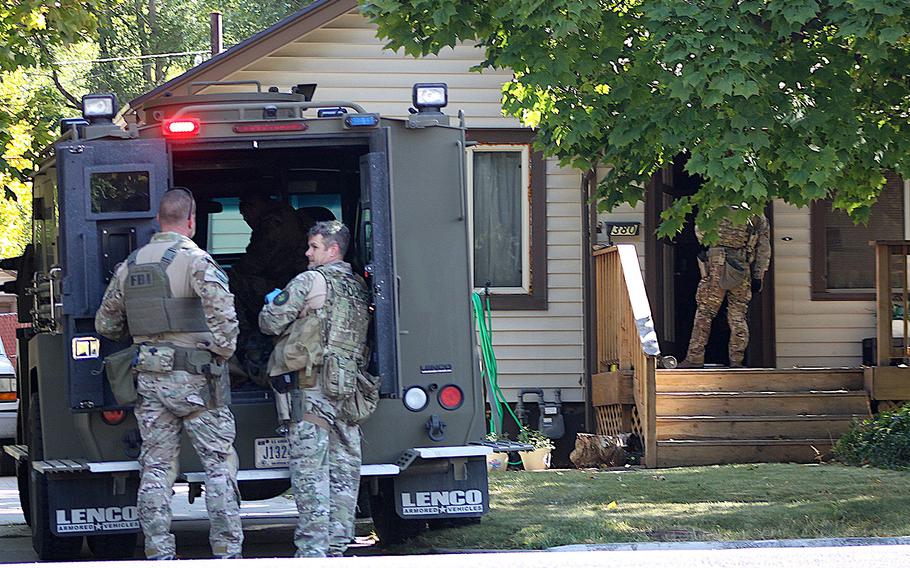 WASHINGTON – A Navy veteran from Utah has admitted to federal authorities that he mailed suspicious packages this week addressed to two top Pentagon officials and President Donald Trump, Justice Department officials said Thursday.
William Clyde Allen III, a 39-year-old who served in the Navy from 1998 to 2002, was arrested Wednesday by FBI agents and local law enforcement at his home in Logan, Utah, according to the U.S. Attorney's Office of Utah. Allen admitted to investigators that he sent envelopes, which security officials initially suspected contained the deadly poison ricin, addressed to Trump, Defense Secretary Jim Mattis and Adm. John Richardson, the Navy's top officer.
He did not provide a motive for his actions, according to court documents.
The Pentagon on Wednesday said the letters addressed to Mattis and Richardson contained unprocessed castor seeds, the natural material from which ricin is produced. The seeds themselves pose little, if any, threat to humans, according to the national Centers for Disease Control and Prevention. The Secret Service, which intercepted the letter mailed to Trump, declined to comment on the third letter. All three were intercepted Monday, officials said. The letters addressed to the Pentagon never made it into the Defense Department's headquarters and the envelope to Trump was never in the White House, U.S. officials said. No one was harmed by the envelopes.
Allen was booked Wednesday evening into the Davis County jail in Utah where he remained Thursday held on a "threat of terrorism" charge without bail, jail records show. The FBI was continuing its investigation Thursday, said an agency spokeswoman who declined further comment on the case.
Navy records show Allen enlisted in the service in October 1998 and was discharged in October 2002. He served as a damage control fireman and served aboard the USNS Supply, a fast combat support ship, and the now-decommissioned USS Detroit, another combat support ship.
Records also show he attained the rank of petty officer third class but eventually left the service as a seaman apprentice, indicating he was reduced at least two ranks before his discharge. It was not clear Thursday what led to the loss in rank.
In 2003, Allen faced driving under the influence charges in Utah, court records show. In 2004, he was charged in a child sex-abuse case involving two girls with whom he had an unspecified "relationship of trust," according to court documents. He later pleaded guilty to lesser neglect and abuse charges and was not ordered to register as a sex offender.
Allen also pleaded guilty to charges of attempted aggravated assault in 2008 and spent more than two years in prison before his release in 2011.
The letters addressed to Mattis and Richardson were discovered Monday at the Pentagon's mail sorting center, officials said. The Pentagon quickly quarantined the center, which is on the Pentagon grounds but not connected to the headquarters building. No personnel were ever endangered, officials said.
Neither Mattis, who is traveling in Europe for meetings with NATO officials, nor Richardson, the chief of naval operations, were endangered, officials said
The Herald Journal newspaper of Logan, Utah, reported federal investigators remained at Allen's home through much of Wednesday evening. An explosion was heard from the home's backyard during the search, according to the paper. Local law enforcement said there was no wide threat to the public on Wednesday, the Herald Journal reported.
Ricin is a poison that is naturally found in castor beans and a small amount of exposure to it by inhalation or ingestion can be deadly within three days, according to the CDC.
The Associated Press contributed to this report.
dickstein.corey@stripes.com Twitter: @CDicksteinDC