Navy training jet is missing after reports of crash in Tennessee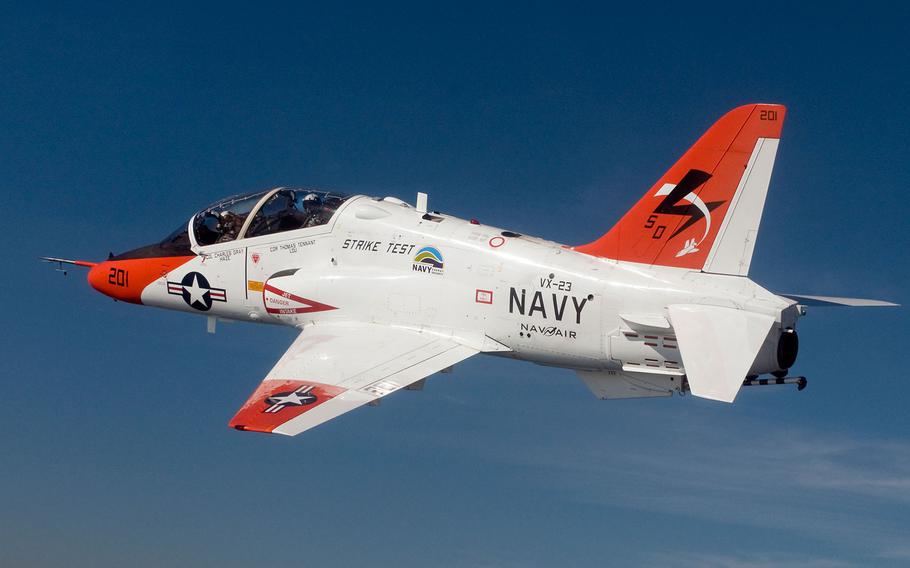 The Navy is investigating reports that a T-45C Goshawk training jet crashed Sunday in eastern Tennessee.
"At approximately 6 p.m., Training Air Wing ONE, based at Naval Air Station Meridian, Miss., was made aware of the reports of a jet crash near Tellico Plains, Tenn., in the Cherokee National Forest," a Navy statement said.
A T-45C from the wing that was training in the area has not yet returned to the air station, the statement added. Two pilots – an instructor and a student – were aboard the aircraft. Their status is unknown.
The incident is under investigation by the Chief of Naval Air Training, the statement added.