Navy is honored at first of Washington Nationals' 2019 service branch days
by
Joe Gromelski
May 2, 2019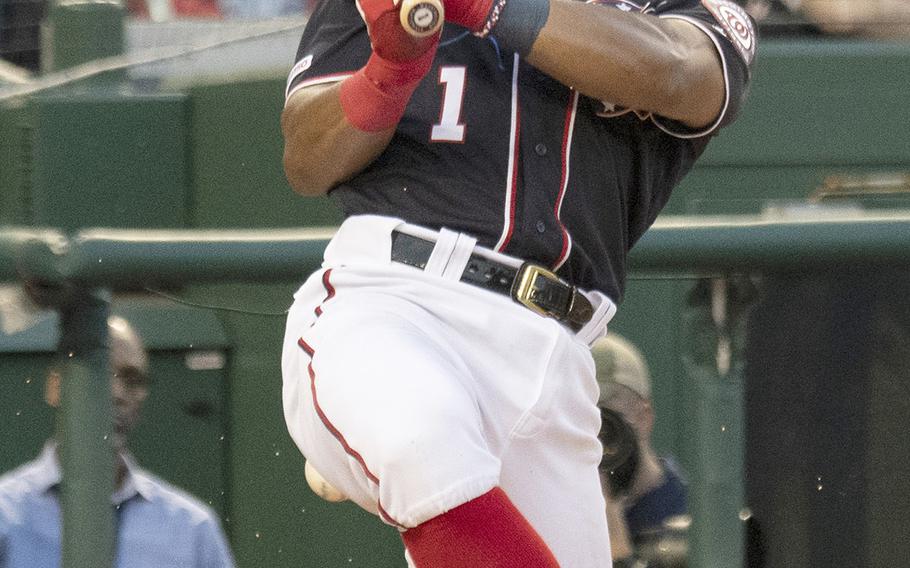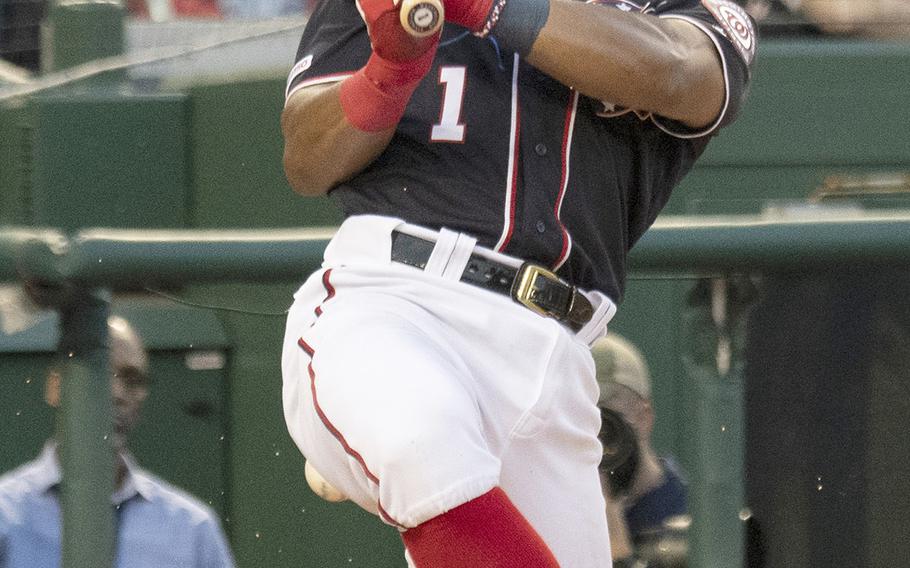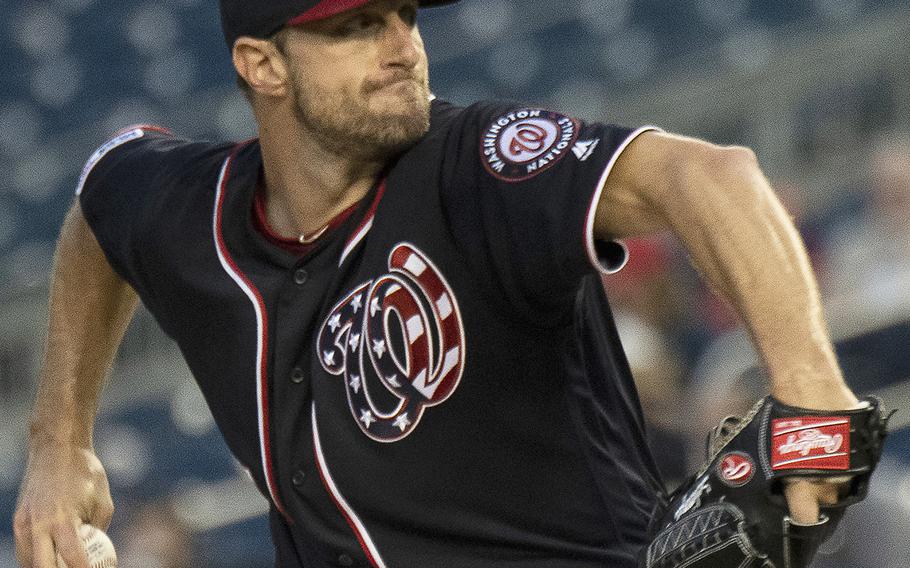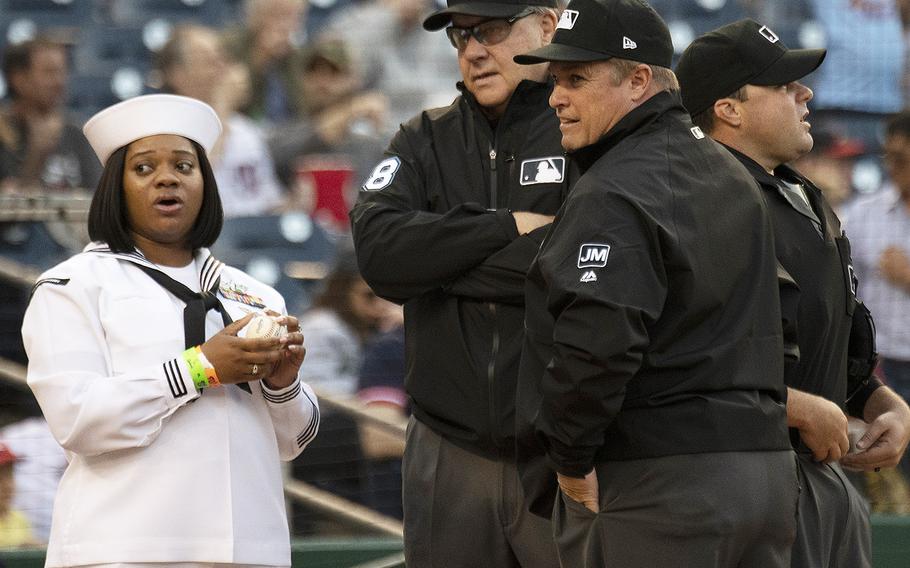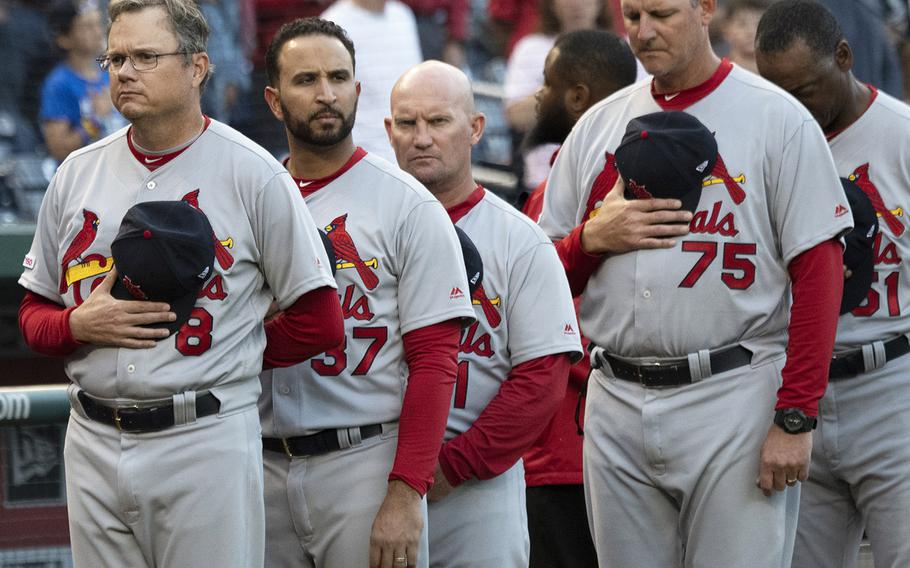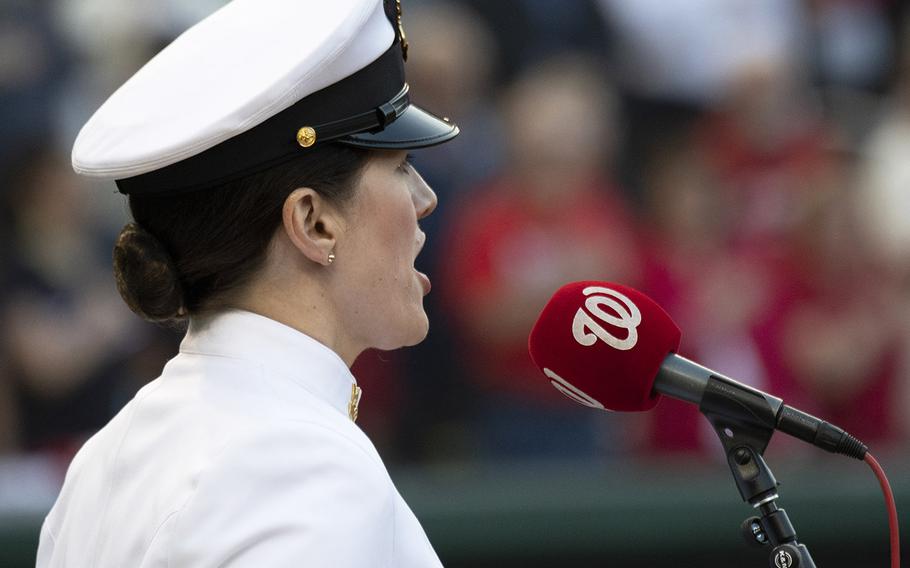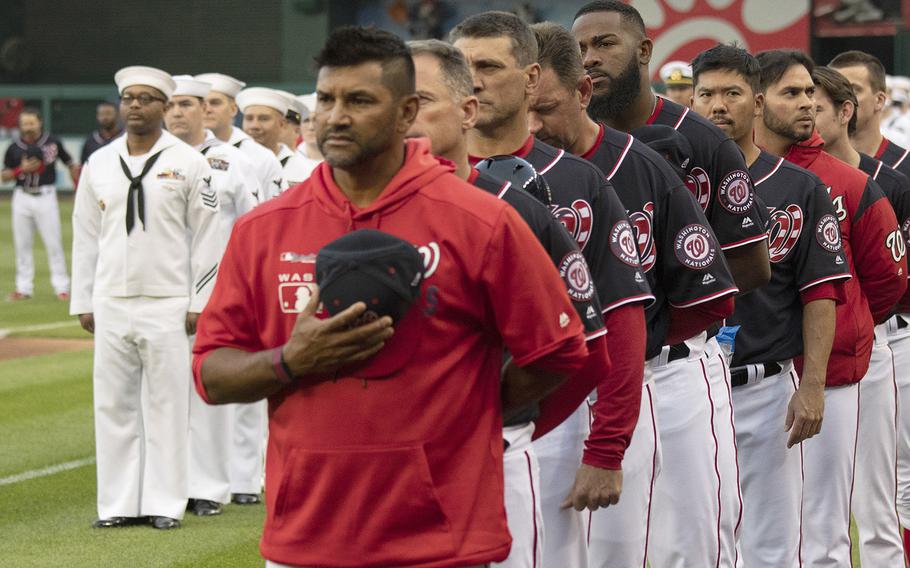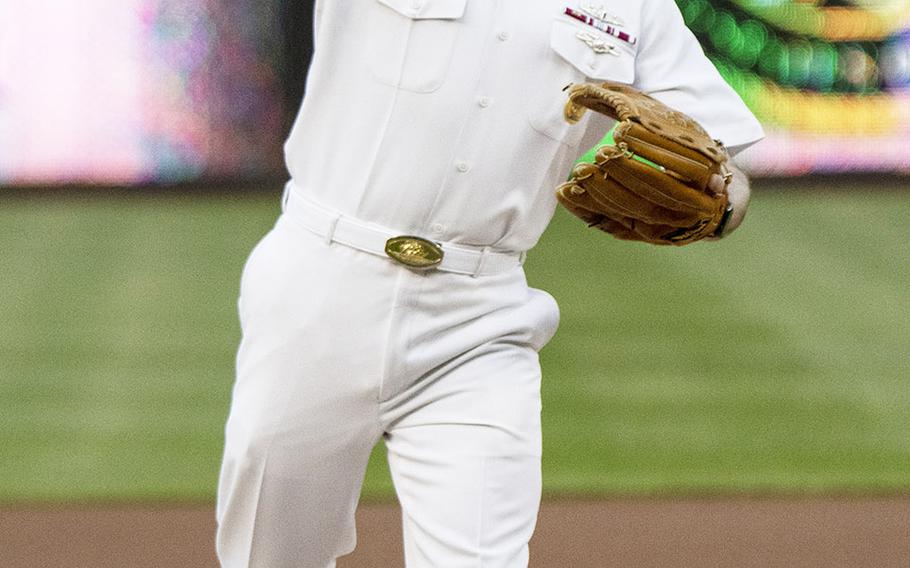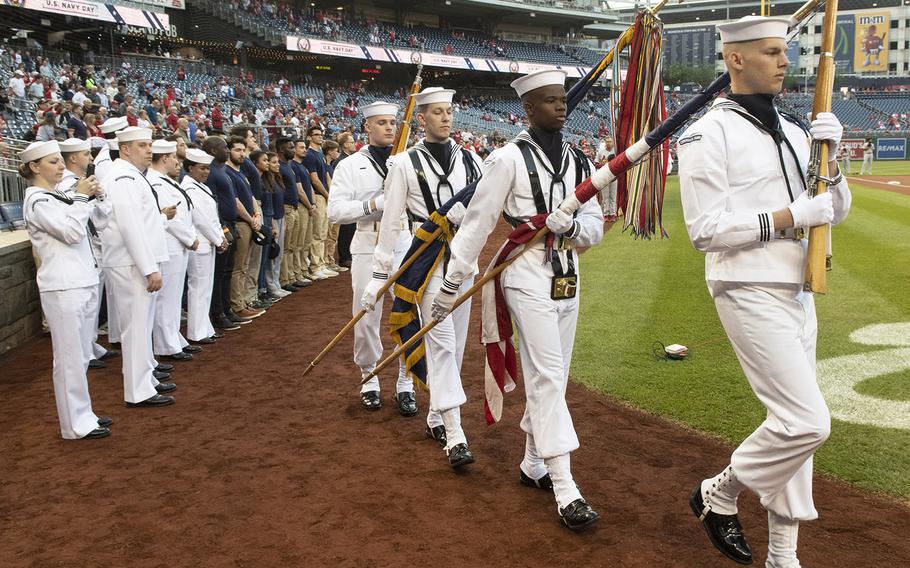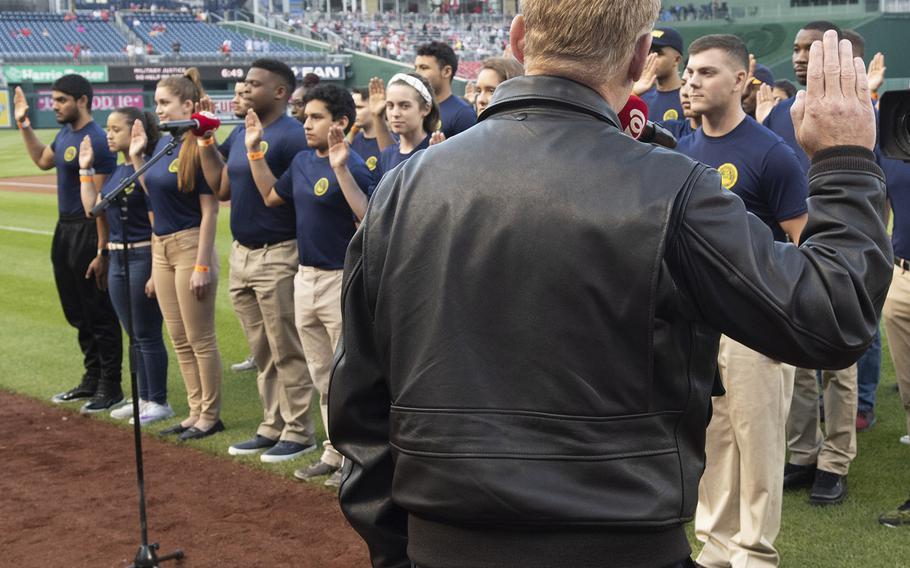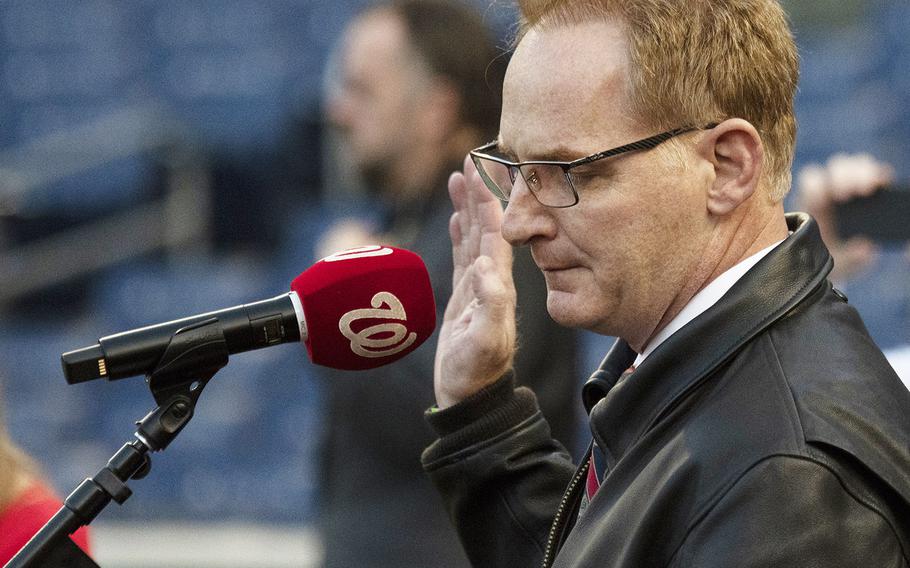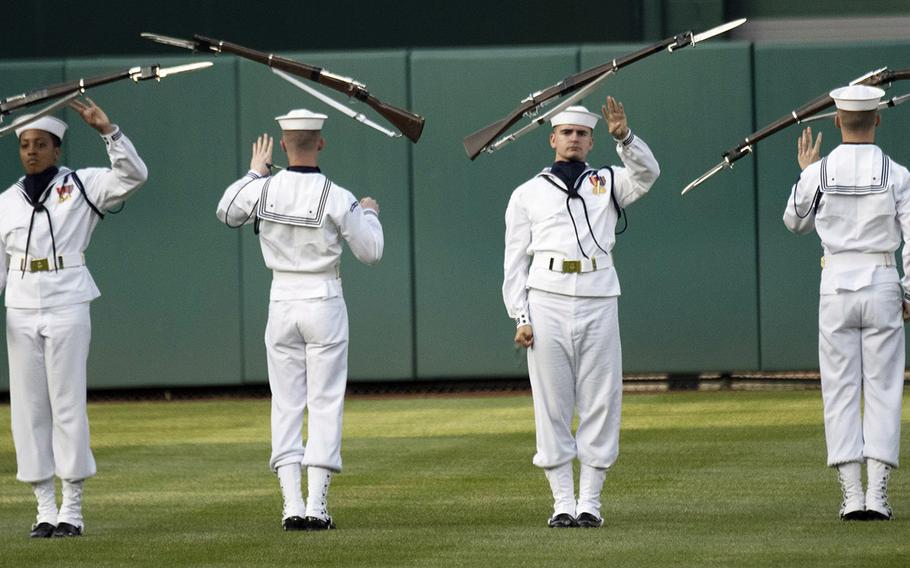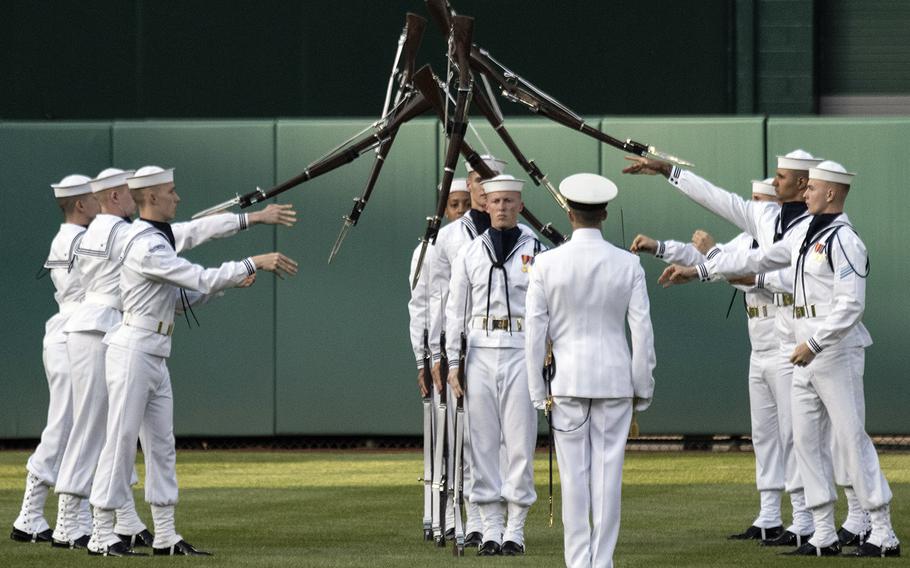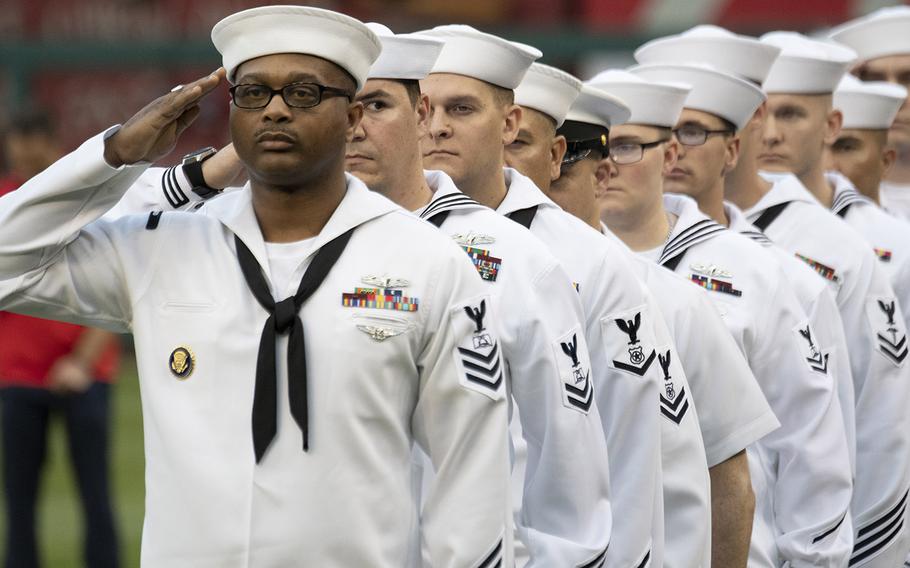 WASHINGTON, D.C. — It was a milestone night for 45 young men and women Wednesday at Nationals Park, as they took part in a Navy enlistment ceremony before a game between the Washington Nationals and St. Louis Cardinals.
"I think they're joining the greatest navy in the world, and everything that we're trying to do is to keep it that way," said Under Secretary of the Navy Thomas B. Modly, who administered the oath. "So it's a very exciting time to be joining the Navy. We're going to be much more technologically advanced, and it's a great place for them to start their careers, no matter what they want to do over the long run."
Navy Night was the first of five service branch events scheduled by the Nats this season. Other highlights included a demonstration by the U.S. Navy Drill Team and the throwing out of the ceremonial first pitch by Master Chief Petty Officer of the Navy Russell Smith.
"It's going to be a fast ball," Smith said before he took the mound, "... which, to (the Nationals players), is a changeup."
Other 2019 branch events at Nationals Park include:
June 18 (vs. Philadelphia), ArmyJuly 30 (vs. Atlanta), Marine CorpsAugust 12 (vs. Cincinnati, Coast GuardSeptember 24 (vs. Philadelphia), Air ForceOn these days, "military families and their supporters can purchase special tickets that include a Nationals giveaway item and a donation to their respective relief society." according to the team's' website.