Navy finds pilot error, fatigue to blame for Blue Angels crash
---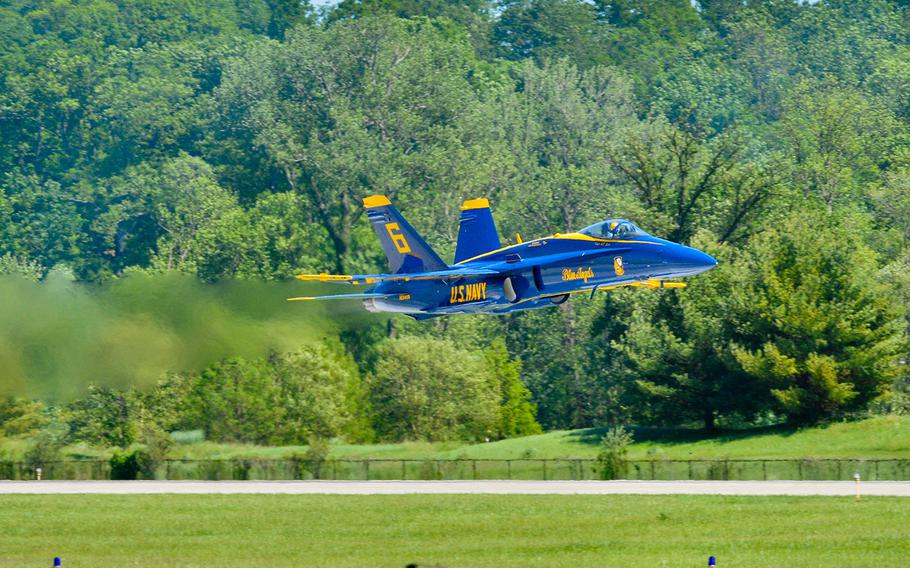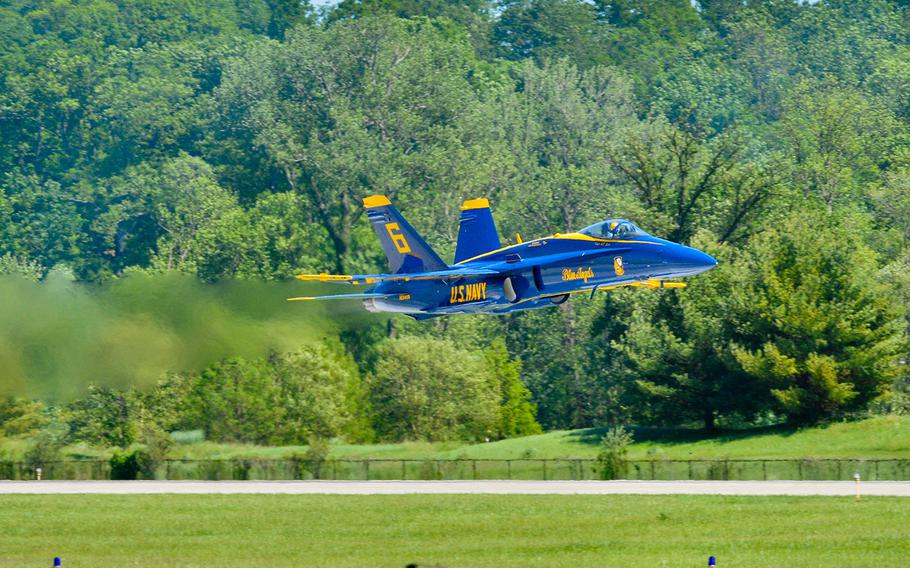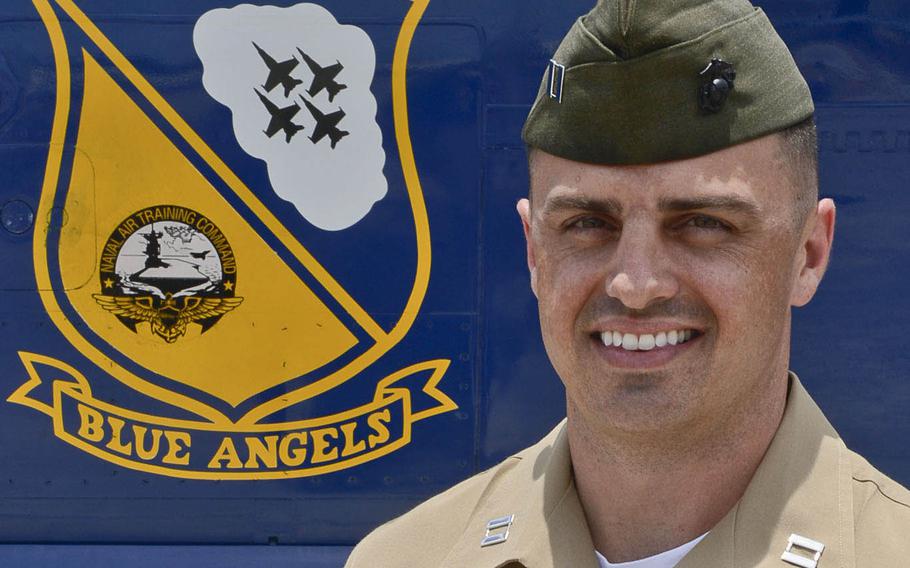 WASHINGTON — The fatal crash of a Blue Angels F/A-18 Hornet that killed Marine Corps Capt. Jeff Kuss was caused by pilot error, weather and fatigue, according to the official findings of a Navy investigation into the June 2 accident.
Kuss was practicing a complex maneuver called a "Split S" at the airfield in Smyrna, Tennessee, in advance of an airshow when he made part of the maneuver too fast and too low. He lost control of his aircraft and ejected too late to survive the crash, the Navy reported.
The "Split S" maneuver has since been removed from the airshow until a follow-up report due in December determines whether it should be re-inserted in the show.
The F/A-18C Hornet that Kuss was flying was 20 hours away from its required next inspection. The aircraft had flown 7,771.4 hours.
The Hornet airframe was built to last 6,000 hours, but the Navy and Marine Corps have had to extend the service of those aircraft because of operational and budgetary pressures.
The original findings of the crash by investigators at the scene reported fatigue was not a factor. The official findings released Friday amend that initial report.
"Capt. Kuss showed no signs of fatigue or stress" on June 2, the day of the crash, or June 1 and he had two days of rest on May 30 and May 31, according to the initial investigators, which were led by Rear Adm. Dell D. Bull, chief of Naval Air Training Command.
In a follow-up investigation for the final report, Vice Adm. Mike Shoemaker, commander of Naval Air Forces for U.S. Pacific Fleet, said anomalies in the pilot's otherwise meticulous behavior that occurred right before the crash indicated fatigue was a factor.
Shoemaker said uncharacteristic behavior, including Kuss not signing a required mission sheet prior to takeoff, not turning on his transponder prior to the flight and reporting his afterburners were shut down, when they were not, indicated he was tired.
Shoemaker directed the final findings be amended to read "Kuss appeared to suffer from fatigue on the day of the mishap and that his fatigue was a contributing factor in the mishap."
Kuss might have felt pressure to fly even if he was tired because there was no Blue Angel pilot who could substitute for him, Shoemaker said.
"Every other squadron in the fleet has the ability to find a substitute pilot," he said in the findings summary. "However if one of the Blue Angel pilots is not ready, there are no other pilots who can readily cover their position for a show."
That pressure needs to be addressed, Shoemaker said.
"We will create an environment … where each pilot feels empowered to speak up," he said.
copp.tara@stripes.com Twitter:@TaraCopp
---
---
---
---