Navy evacuates some personnel in Virginia ahead of Dorian; other East Coast bases assess damage
by
Rose L. Thayer
September 5, 2019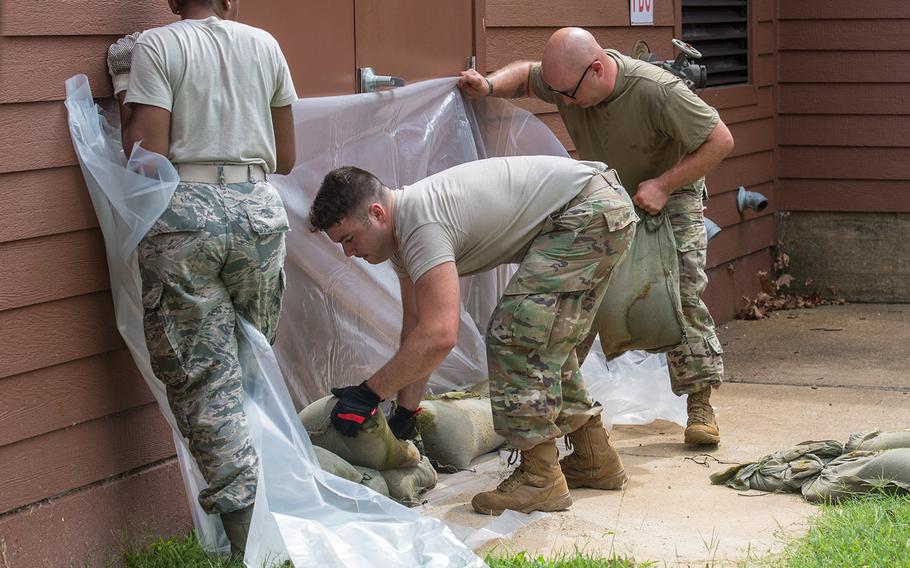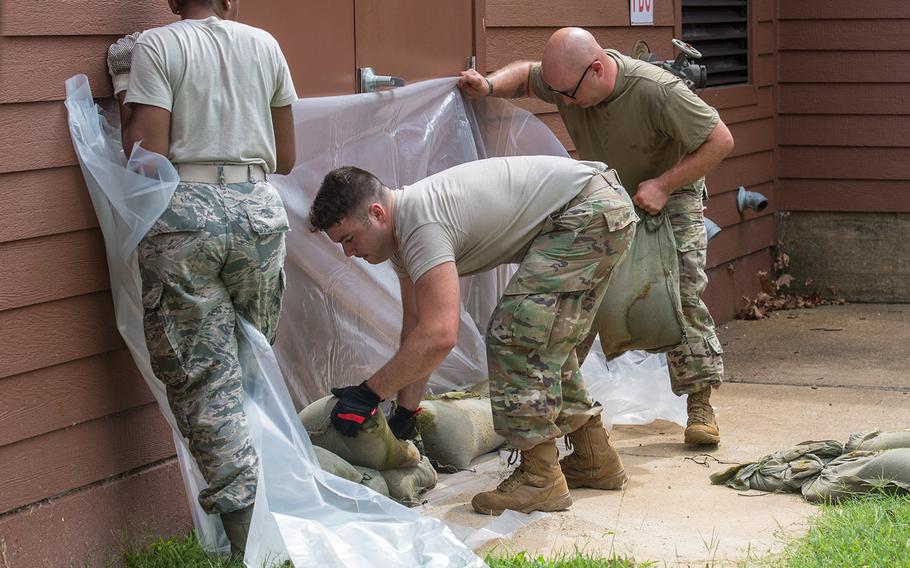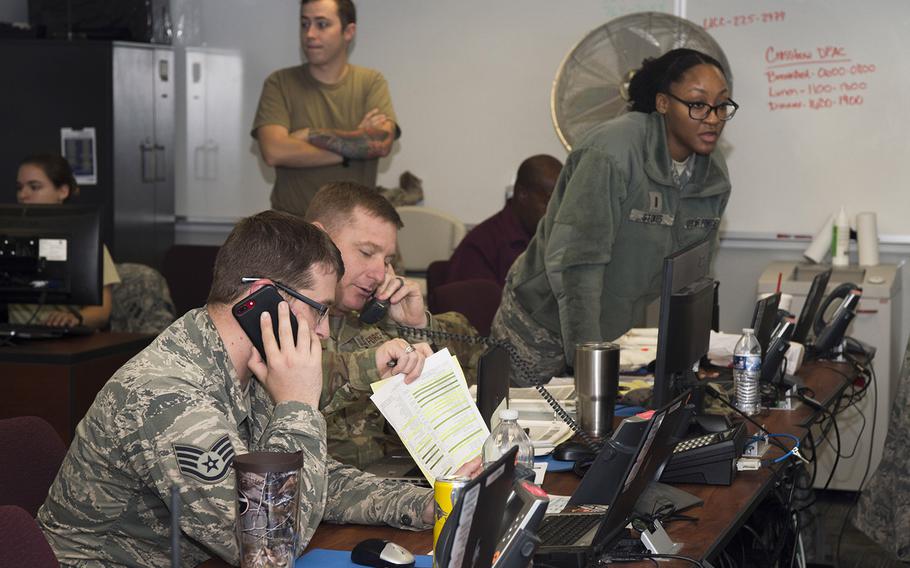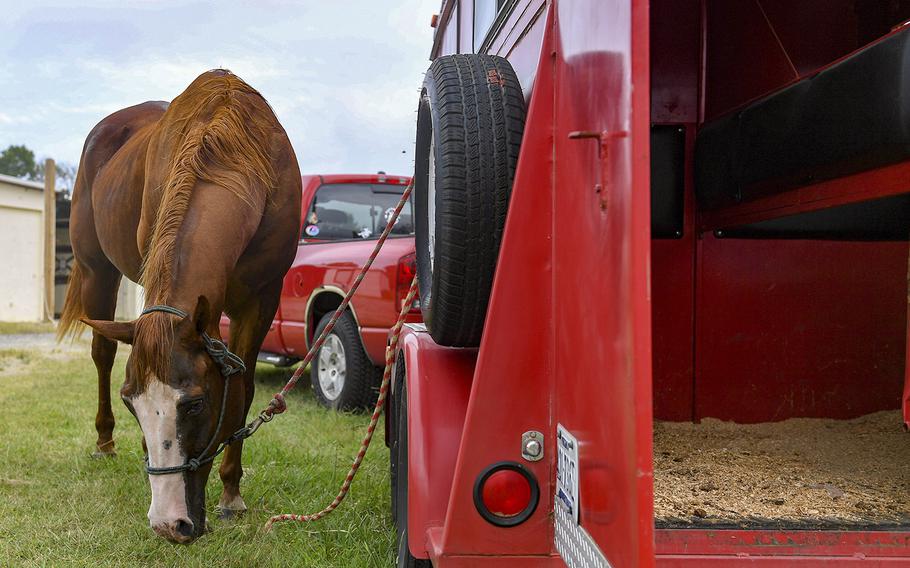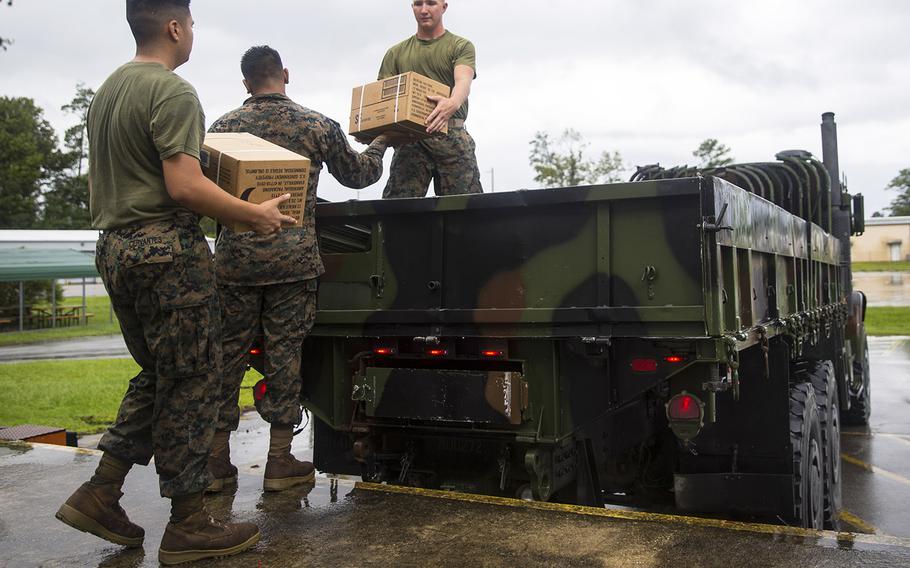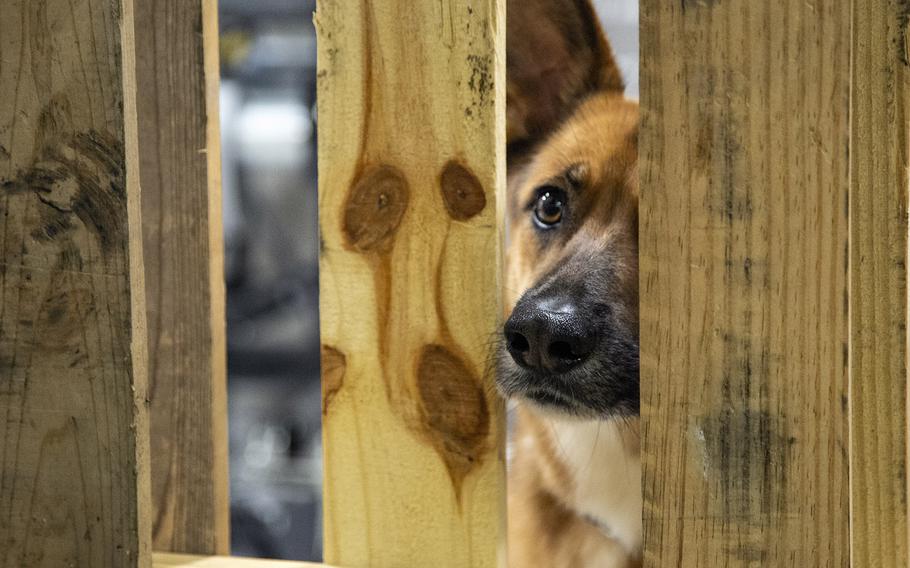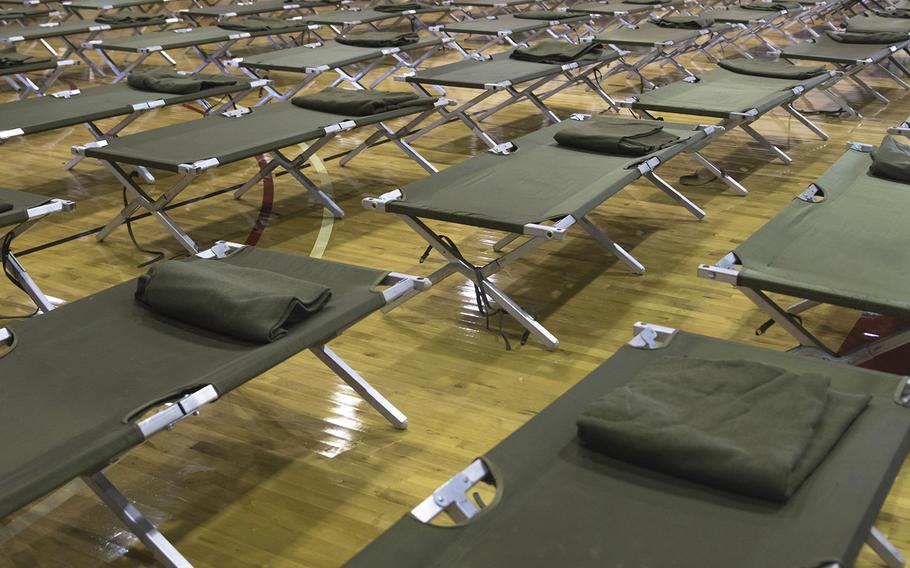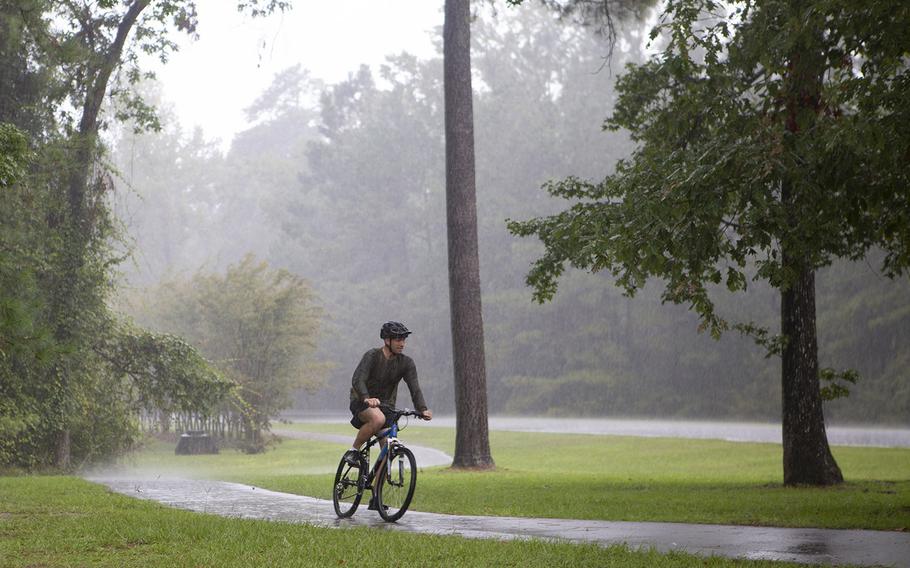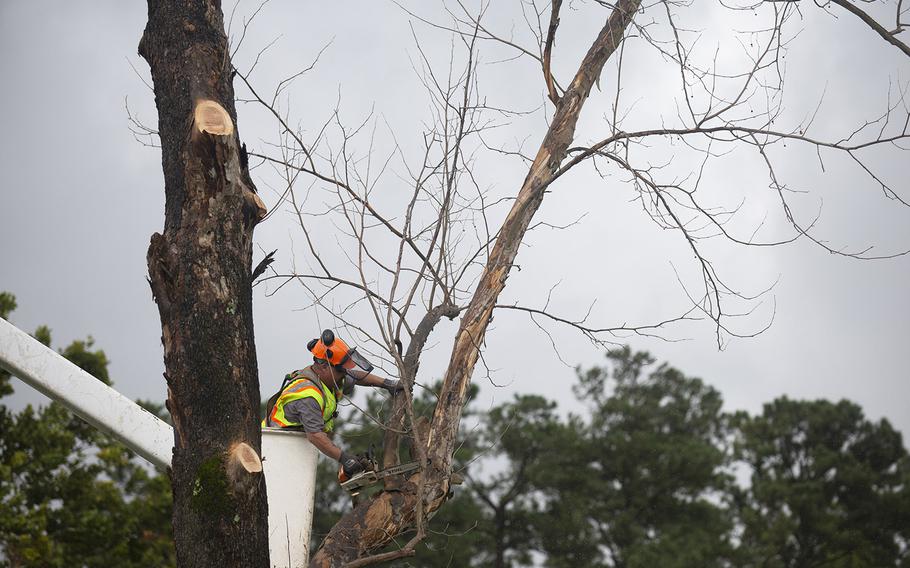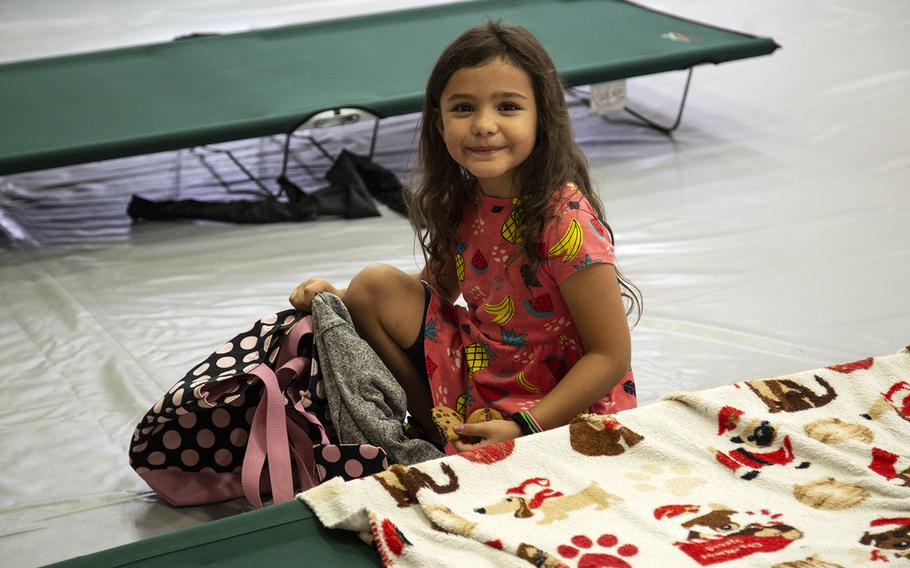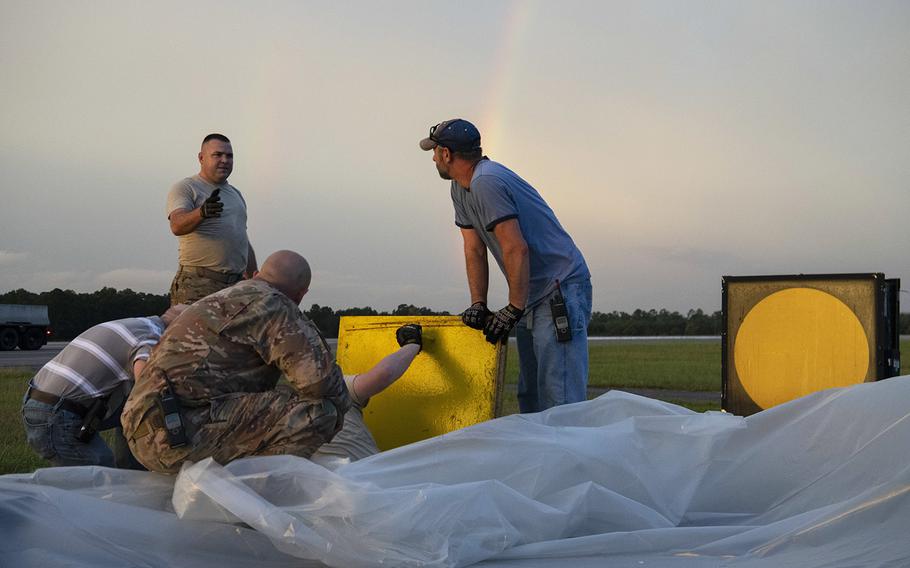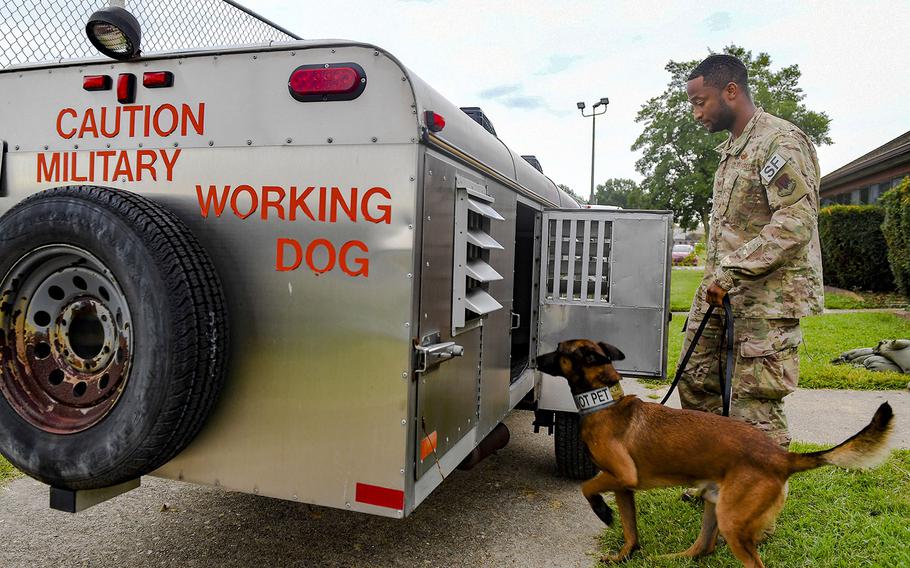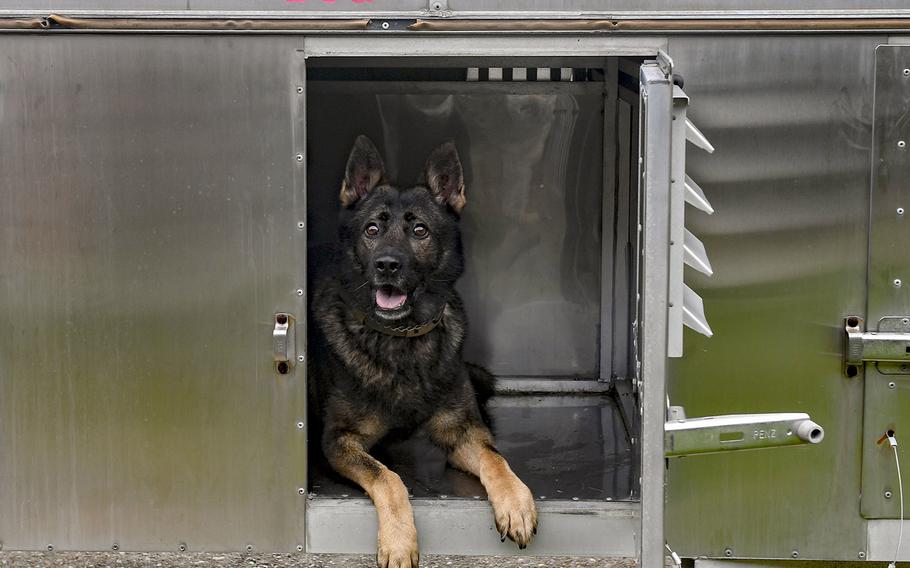 Evacuations were ordered Thursday for some Navy personnel in Virginia while residents at military bases in the Carolinas were asked to stay off roads and remain indoors as Hurricane Dorian continues to batter the East Coast with heavy rain and 50 mph winds.
More than 820 people, including families, guests, and Marines and Navy servicemembers, were evacuated from the Sandbridge area of Virginia Beach and Dam Neck Annex of Naval Air Station Oceana in advance of Dorian's arrival Friday, Navy Region Mid-Atlantic said.
"The safety of our personnel and their families remains our top priority as Hurricane Dorian approaches," said Rear Adm. Charles Rock, commander of Navy Region Mid-Atlantic. "For those traveling, please keep safety in mind and muster with your chain of command when reaching your safe haven. Roadways, interstates and highways may be congested as people travel out of harm's way."
Dorian, now a Category 2 storm, was about 45 miles southeast of Charleston, S.C, on Thursday and moving along a northeast track. South Carolina's Marine Corps Recruit Depot Parris Island, Marine Corps Air Station Beaufort and Shaw Air Force Base, and North Carolina's Camp Lejeune and Fort Bragg were some of the military bases trying to withstand the brunt of the storm.
Camp Lejeune opened three shelters on base for servicemembers who did not evacuate and did not want to ride out the storm at home. An evacuation was not ordered, but officials recognize not all structures are fully repaired from last year's Hurricane Florence.
The Jacksonville, N.C., area remains in a tornado watch and local officials have confirmed tornado touchdowns within 40 miles of the Marine Corps base.
As of Thursday afternoon, one power outage had been reported in an area of base housing and crews were working to restore electricity, said Nat Fahy, a spokesman for Camp Lejeune.
"While there have been periods of heavy rain, we've had no reports yet of any significant flooding but we expect that to change overnight," he said.
Once the storm passes, damage assessment teams will canvass the area to do a visual inspection of structures, said Maj. Gen. Dale Alford, the base commander.
"Don't let your guard down. And when this storm has passed, be ready to pitch in and do what you can to help our installations recover and get back to their mission of training our warriors to go into harm's way while ensuring their families are taken care of," he said in a Facebook post to residents.
Parris Island, one of two boot camps for the Marine Corps, evacuated its 7,000 recruits to Marine Corps Logistics Base Albany in Georgia, where they continued to train. A temporary power outage was reported Thursday at the base, but electricity has since been restored.
The base commander lifted the evacuation order Thursday afternoon and all recruits are expected back at Parris Island by Friday. No impact to graduation schedules is expected.
Shaw Air Force Base, located about 100 miles inland from Myrtle Beach, moved out its fleet of F-16 fighter jets Wednesday and has asked residents to remain indoors Thursday when the worst weather was expected.
Dorian's impacts are less significant at Fort Bragg, about 125 miles west and inland of Camp Lejeune, where the Federal Emergency Management Agency and other disaster relief agencies are staging supplies for storm recovery.
Further up the coast in Virginia, Navy Region Mid-Atlantic has ordered all Hampton Roads area bases go to mission essential personnel Friday with the exception of Norfolk Naval Shipyard. At Naval Air Station Oceana, sailors have spent much of the week filling sandbags and preparing the base for potential flooding. More than 26 ships left the region Wednesday to weather the storm at sea.
In Dorian's wake, recovery efforts are underway, most notably in the Bahamas where the storm ravaged the islands. More than 20 people are reported dead because of the storm and many areas are still unreachable by rescue teams.
The Marine Corps used four MV-22 Ospreys aircraft to transport a U.S. Air Force Airfield Assessment Team into the Bahamas to assess critical transportation corridors that would help the response efforts of government agencies and other organizations, according to U.S. Northern Command. The Coast Guard has also set up a command center on the islands and has conducted search and rescue missions and flights to assess the overall damage.
In Florida, Naval Air Station Jacksonville, Navy Station Mayport and MacDill Air Force Base are clear of the storm and returning to normal operations. MacDill, located on the western edge of the Florida peninsula near Tampa, welcomed its fleet of KC-135 refueling aircraft back to base Thursday morning.
The two naval stations in Jacksonville, meanwhile, are assessing the damage Dorian left behind and awaiting the return of ships and aircraft that left in advance of the storm.
Fort Stewart and Hunter Army Airfield in Georgia are also assessing damage. Dorian's impact was "not as severe as anticipated, with minimal damage and no flooding or power outages to either installation," said Lt. Col. Patrick Husted, a base spokesman. No storm-related injuries were reported.
Teams are out assessing all areas so normal operations can begin as soon as possible, he said. The evacuation order for the airfield was lifted Thursday and families can return to base.
About 8,160 National Guard members are activated in Florida, Georgia, South and North Carolina and Virginia. While some of them are working within operation centers, most troops are prepositioned and awaiting orders for recovery missions such as debris removal, search and rescue, providing transportation and assessing damage.
"We are prepared for whatever the next phase of the operation brings us," said Army Maj. Gen. Van McCarty, the adjutant general for the South Carolina National Guard.
Thayer.rose@stripes.com Twitter: @Rose_Lori