Navy changes tour lengths for 50,000 sailors and boosts reenlistment bonuses
by
Joshua Karsten
December 3, 2019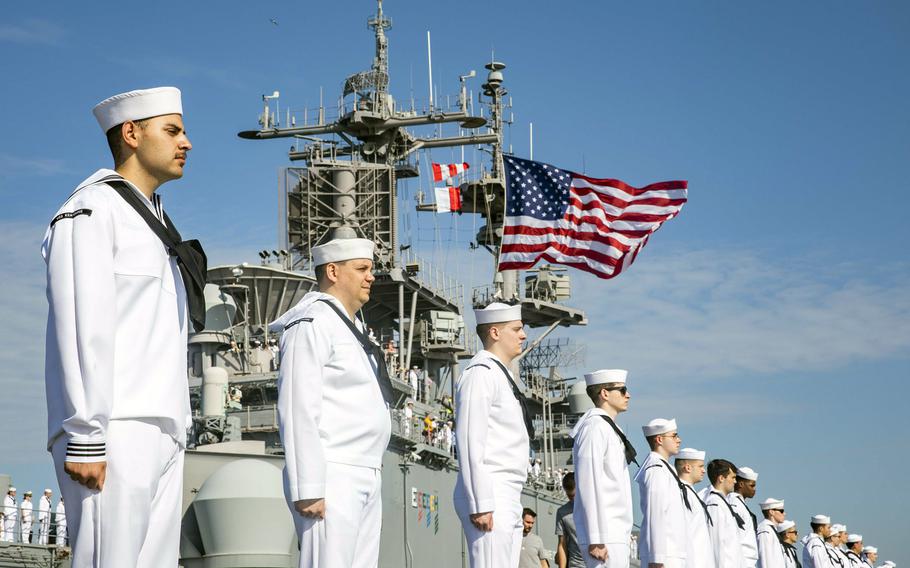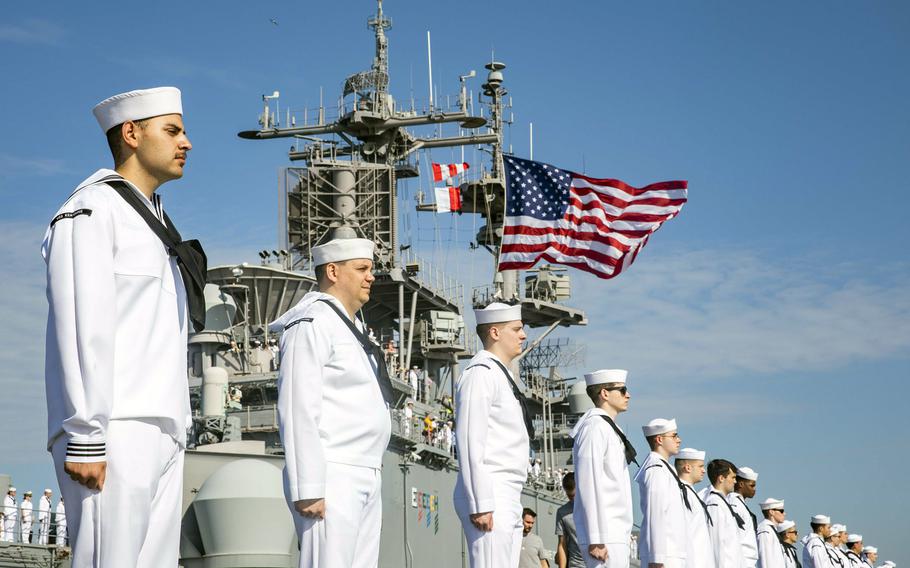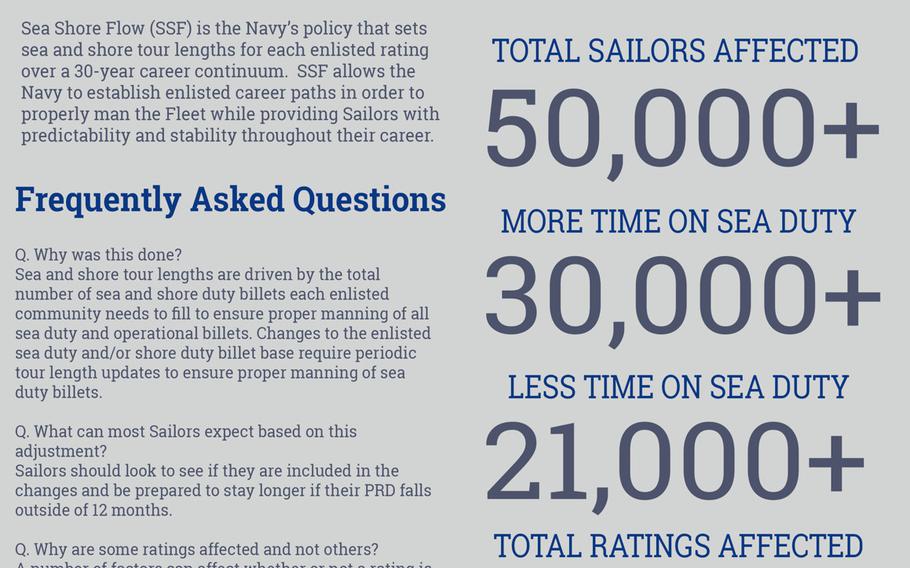 MANAMA, Bahrain — Over 50,000 sailors will see changes in their planned sea and shore tour lengths, the Navy announced in an updated policy that will affect more than half of all job fields.
The changes to the Sea Shore Flow policy, announced in an administrative message Monday, will affect 47 ratings: 20 will have longer sea tours, 22 shorter sea tours and seven will have longer shore tours.
"This was a necessary adjustment to ensure that we have the right people in the right billets to maintain our operational readiness across the fleet," Chief of Naval Personnel Vice Adm. John B. Nowell Jr. said in a statement.
The Sea Shore Flow system maps out a path to balance each sailor's time on land and at sea over the course of a hypothetical 30-year career.
Factors that impacted the changes to tour lengths included initial training, available duty billets and retention, the Navy said.
Minemen will serve in a ship for an extra year during their first sea tour, the largest average increase among all ratings; however, they'll serve six months less of their third projected sea tour. Machinist's mates will see a 12-month average increase on their second sea tour.
Fire controlmen will have less sea duty across their careers, with decreases between nine and 12 months during each of their first four sea tours. Mass communications and religious program specialists will each be spending, on average, an extra year in their first three shore duties.
The new policy will not affect sailors within 12 months of their next rotation date, but those who fall outside that window will have their tour dates adjusted in their records, the announcement said.
In a separate announcement released Monday, the Navy said it will be adding more than 60 select reenlistment bonuses for critical billets, ranging from $30,000 to $100,000, to try to keep talented sailors in the service.
The special warfare ratings, including SEALs, and nuclear-trained ratings are receiving the biggest offers.
The bonus announcement also highlighted an expansion of the Pay for Performance pilot program for seven engineering ratings, helicopter crewmen and submarine culinary specialists.
The administrative messages announcing the tour changes and new bonuses are available at the Navy Personnel Command website.
karsten.joshua@stripes.com Twitter: @joshua_karsten