National Purple Heart Day profile: Retired Army Col. Richard Williams
by
Christine Bartruff
August 7, 2020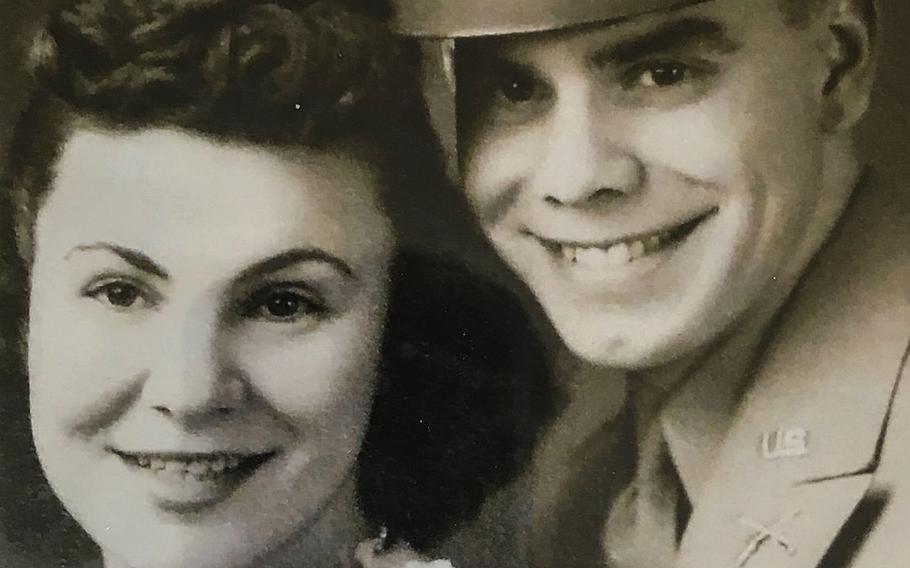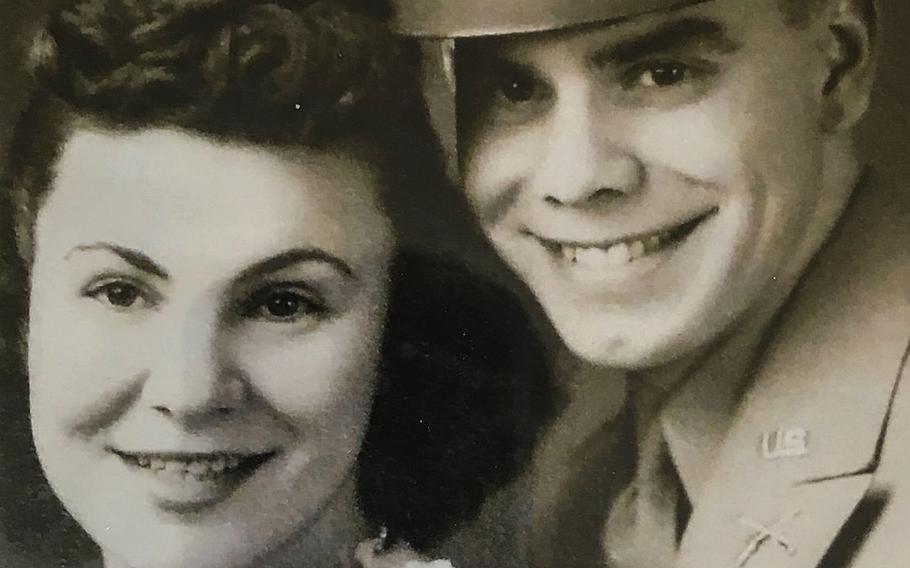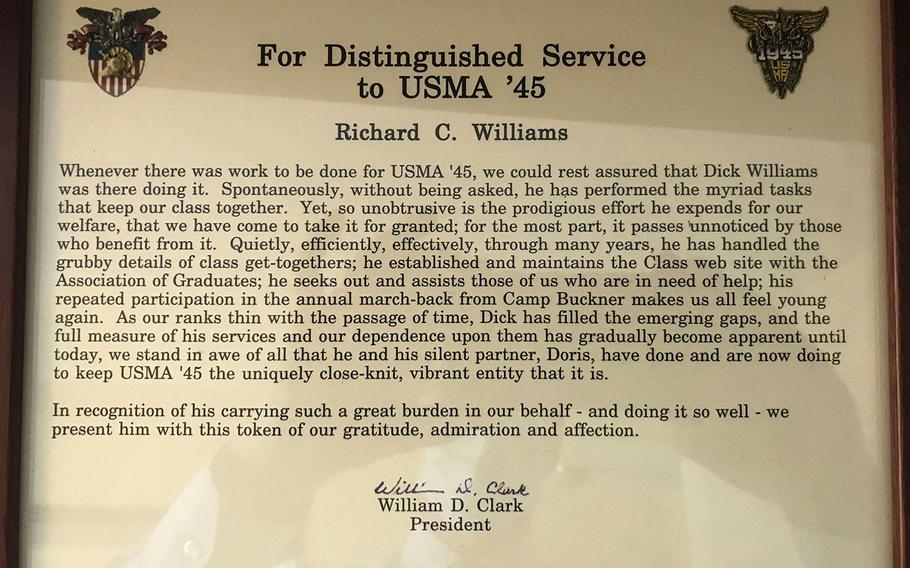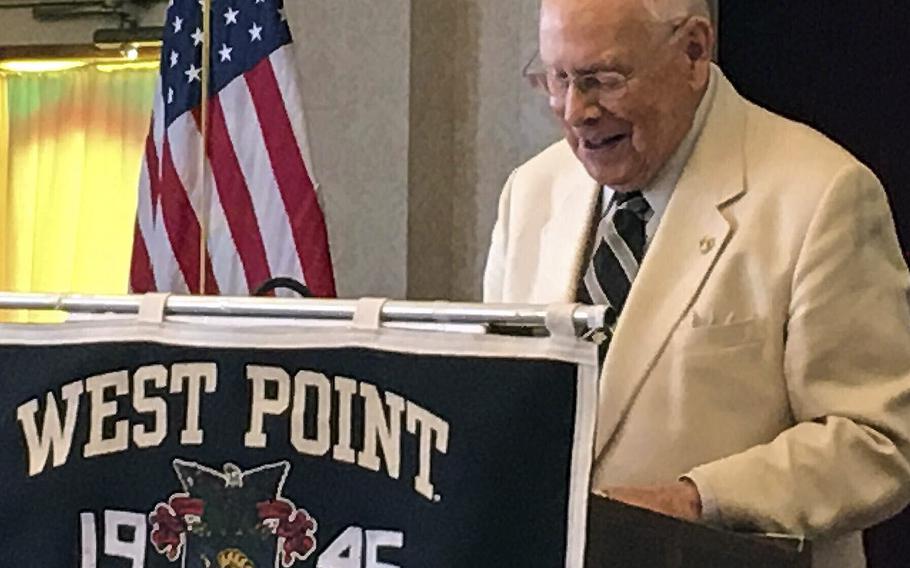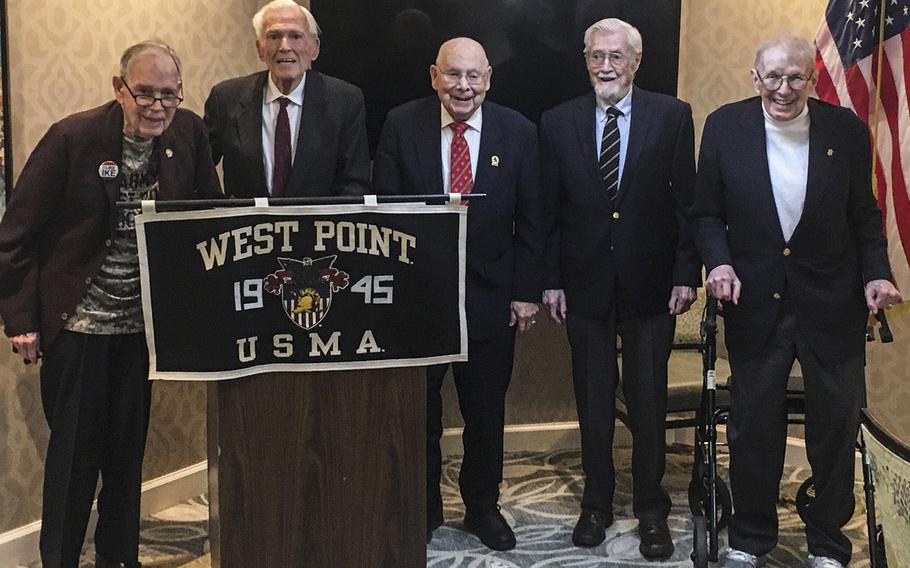 At age 81, retired Army Col. Richard "Dick" Williams participated in the full 13-mile West Point March Back, joining new U.S. Military Academy cadets in celebrating their completion of cadet basic training.
It was just one notable moment in the decades-long career in the military and defense industry of a man who was wounded in action in 1951, and is among the many veterans and active-duty service members being honored Friday on National Purple Heart Day.
The Purple Heart was created by George Washington in 1782, and since 1932 an estimated 1.8 million service members who were wounded or killed in combat have been awarded the medal, according to the National Purple Heart Hall of Honor.
Now 97, Dick Williams is a resident of The Fairfax, a senior living community in Virginia. He earned the Purple Heart, as well as a Bronze Star with "V" device for valor, during the Korean War Battle of Chipyong-ni.
It was Feb. 14, 1951.
Williams, then a captain, was in a command tent.
Shell fire was coming in all around them, Williams recalled in a phone interview. Then one shell hit a tree near the tent and exploded. The shrapnel wounded Williams in the thigh; the major next to him was killed instantly.
"I was grateful to receive the [Purple Heart]," Williams said. "... I was very happy to be still alive."
The general orders awarding him the Bronze Star note that he was in charge of the operation section of his regiment, the 23rd Infantry, that day. The orders said, "he refused to seek cover even when the enemy fire began falling in his immediate vicinity."
"His calm and confident manner throughout this action was a source of inspiration and reassurance to all members of his section," the orders said.
The battle, which lasted three days, was a "major factor in the defeat of the Chinese counteroffensive in February 1951 and a major boost to UN morale," according to the Army Heritage Center.
Born in Lewiston, Idaho, in 1923, Williams was the youngest of six children. His first job was riding around on his bike selling magazines. He recalled that he sold the Saturday Evening Post, Ladies Home Journal and Country Gentlemen.
In his West Point class's 50th anniversary yearbook, Williams wrote that as a teenager, he couldn't decide whether he wanted to be a soldier, a teacher or a writer.
"Pearl Harbor resolved that quandary," he wrote.
One of Williams' sons, Mike, said his father and mother, Doris, were on a date when the news of the Pearl Harbor attack broke in on the radio. Dick Williams soon entered West Point, and graduated with the class of 1945. He was commissioned in June of that year, and soon after, he married Doris.
"Duty, honor, country is the motto of West Point, and he really embraced those beliefs," Mike Williams said.
According to Mike Williams, his father's first assignment was at Dachau, the Nazi concentration camp that had been liberated by Allied forces in April 1945.
After a few years in post-World War II Germany, Williams was transferred back to the United States, and then to Korea.
Following his retirement from the Army in 1975, Williams worked as a defense contractor until he was 80 years old, specifically working within the defense funding system.
"Programming, planning, budgeting system. [Program and Budget Enterprise System], he was the expert on that. He wrote the Army regulation, he maintained the Army regulation," Mike Williams said.
"He was the first one in the office every morning. He was the guy that made the coffee; he filled up the candy jar."
Dick Williams began working out of the Pentagon in 1988, and was in the building during the 9/11 attacks.
Mike Williams said his father was watching television coverage of the attack on the World Trade Center with his coworkers, and Dick Williams remarked that the Pentagon could be the next target.
He meant in the coming weeks or months, but little did he know that about an hour later, his prediction would come true.
"Moments later, the whole building rocked," Mike Williams said. "And he said, 'I just instinctively – I threw myself on the ground.' You know, it wasn't that he was blown over. It was just, as an infantry guy, when you feel that you just get low."
Through the years, Dick Williams has been instrumental in keeping the West Point Class of 1945 connected. He has helped organize reunions, lunches and countless other events.
Every year on Presidents Day, Williams' senior living community hosts a get-together for Williams' class. Their last meeting was this February, right before the coronavirus outbreak worsened in the United States.
About five years after Williams left the Pentagon, the family made a weekend trip into Washington, Mike Williams said. They parked in the Pentagon's parking lot – next to the building where Dick worked for so many years – and Mike asked his father if he missed coming to work every day.
Even at 85, Dick Williams replied, "Only every morning."
bartruff.christine@stripes.com