National Guard involved in at least two shootings, one fatal, in response to protests throughout US
by
Rose L. Thayer
June 1, 2020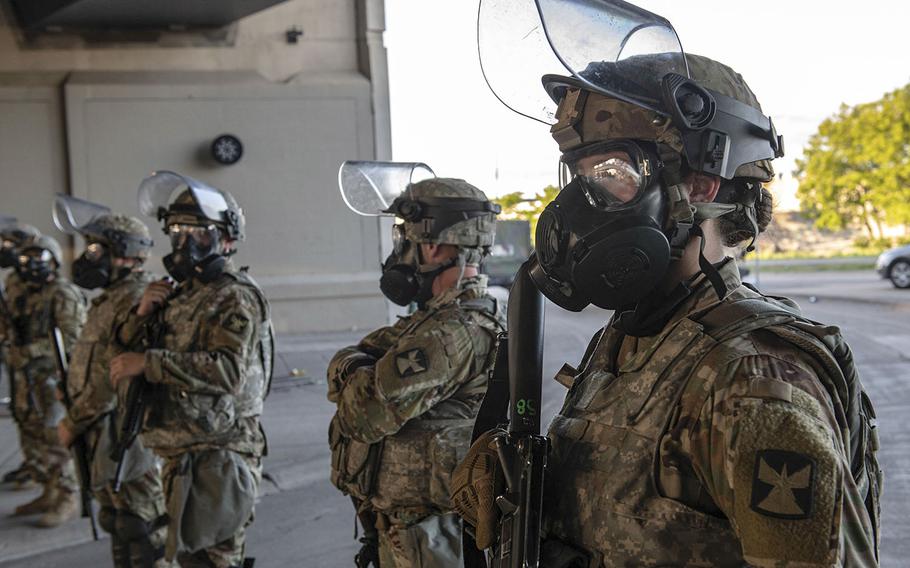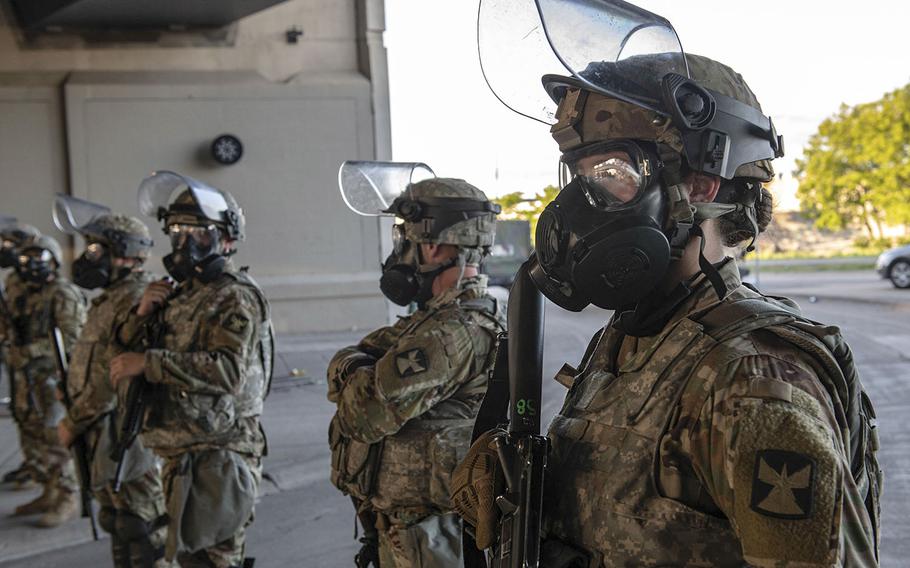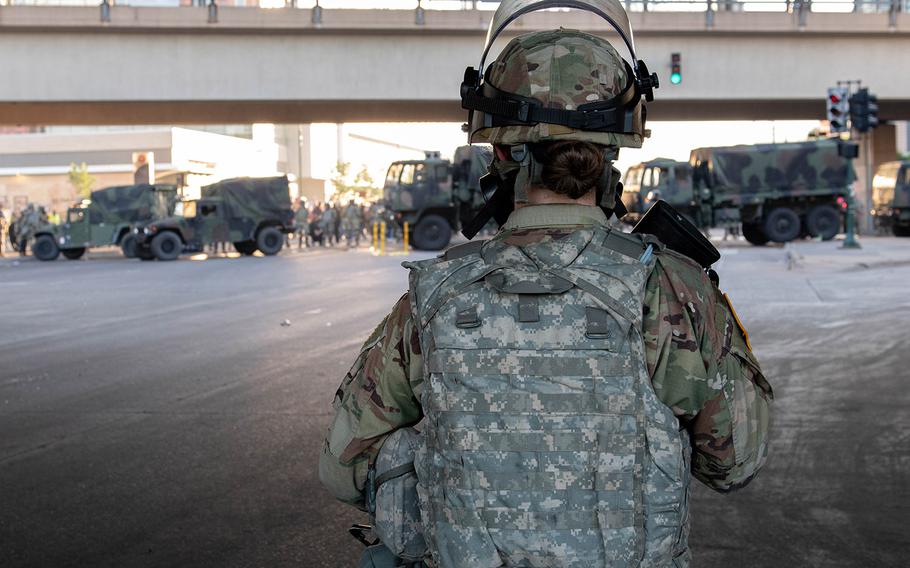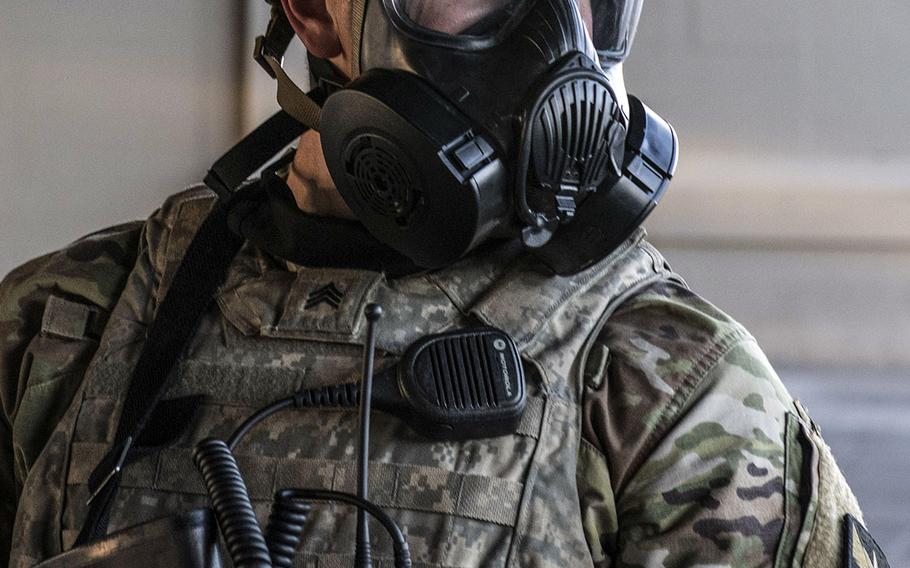 A soldier with the Minnesota National Guard fired his weapon Sunday night at a moving vehicle in Minneapolis as street protests turned violent over the death of a man in police custody, Army Maj. Gen. Jon Jensen, the state's adjutant general, said during news briefing.
No injuries have been reported related to the shooting, he said Monday.
The shooting in Minneapolis is at least the second reported incident of a Guard member activated to help control protests using a weapon. In Louisville, Ky., a National Guard member and a city police officer were involved in a fatal shooting at about midnight Monday, Kentucky Gov. Andy Beshear said in a statement.
The protests that began in Minneapolis have spread to other major U.S. cities in response to the death of a George Floyd, a black man who died a week ago while being detained by several Minneapolis police officers. The protests have led to more than 17,000 Guard members to be activated in 23 states and the District of Columbia as of Monday morning, according to the National Guard Bureau.
Minnesota Gov. Tim Walz has activated more than 5,000 members of the state's Guard since Thursday to support law enforcement officials grappling to control protests that have given way to looting, vandalism and violence.
In Louisville, Guard members and police officers were fired upon near the intersection of 26th Street and Broadway while attempting to disperse a crowd, Beshear said. Personnel from both agencies returned fire resulting in the death of a man, though it is unclear whether he was involved in the initial shooting. The Kentucky State Police will investigate the incident, Beshear said.
The Minnesota Nation Guard member who fired his weapon was working alongside Minneapolis police officers near Interstate 35W and Washington Avenue at about 9:48 p.m. Sunday when a vehicle came speeding towards them, Jensen said. After verbal and nonverbal signals and nonlethal methods to slow the vehicle did not work, the soldier fired three rounds from his rifle, Jensen said.
The soldier was responding to "a perceived and legitimate threat to himself and the Minneapolis police officers he was in direct support of," he said.
The vehicle changed course and no injuries have been reported. An investigating officer has been assigned to review the incident, Jensen said.
Thayer.rose@stripes.com Twitter: @Rose_Lori