N. Korea calls South's efforts to improve ties 'nonsense'; Seoul still hoping for talks
---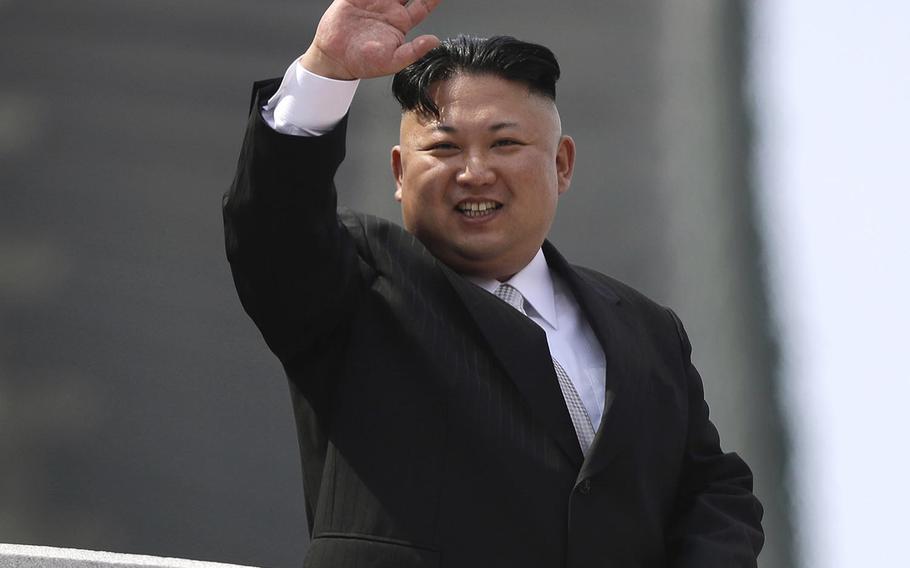 SEOUL, South Korea — A day before South Korea hoped to hold talks aimed at easing border tensions, North Korea's main newspaper called efforts to improve ties "nonsense" as long as Seoul maintains what it called confrontational policies and a dependence on the United States.
President Moon Jae-in's administration offered an olive branch earlier this week, proposing rare government-level military talks on ending "all acts of hostility" to be held Friday at the truce village in the heavily fortified buffer zone that divides the peninsula.
The talks would be the first concrete outcome of Moon's policy of pursuing engagement with the North as well as punishing sanctions despite a growing threat from its nuclear weapons program. CNN reported Thursday that U.S. intelligence indicates that North Korea is preparing for another missile test.
Rodong Sinmun, a mouthpiece for North Korea's ruling Workers' Party, said the South must decide whether it will stick to its sanctions-oriented approach and "submission to the U.S.," according to Yonhap News Agency.
"Ditching confrontation and hostility is a precondition for opening the door for the two Koreas' reconciliation and unity," the newspaper was quoted as saying.
South Korea's defense ministry said it did not consider the Rodong Sinmun article to be a rejection.
"We are still waiting for an official response," a ministry official said Thursday, speaking on condition of anonymity in line with office policy. The official declined to comment on possible next steps if Friday passes without word from Pyongyang.
In proposing the military talks, the defense ministry said it had asked Pyongyang to respond via an inter-Korean hotline, which has not been used since the two sides largely cut off contact as tensions began to rise last year.
South Korea's Red Cross also has proposed a meeting with the North on Aug. 1 to discuss the resumption of reunions for families that were split by the 1950-53 Korean War.
Both meetings would be held at Panmunjom, a former farming village that straddles the border and has been the site of past contacts since the 1953 armistice that ended the three-year Korean War was signed there.
Moon's hopes for dialogue potentially put him at odds with the White House, which has taken a hard line against the North.
"Well obviously those comments came out of [South Korea] and I would refer you back to them," White House spokesman Sean Spicer said when asked about Monday's offer. "That being said, I think the president has made clear in the past with respect that any type of conditions that would have to be met are clearly far away from where we are now."
North Korea has remained defiant, promising more "gift packages" for the Americans after launching an intercontinental ballistic missile on July 4 that experts said had the range to reach Alaska on July 4.
The North also has conducted five underground nuclear tests, including two last year, as it advances toward its goal of developing a nuclear-tipped missile that could reach the U.S. mainland.
CNN said two unidentified U.S. administration officials confirmed that U.S. satellites have detected new imagery and satellite-based radar emissions indicating that North Korea may be testing components and missile-control facilities for another launch of an ICBM or intermediate-range missile in two weeks.
There was no official confirmation of the report.
---
---
---
---