Mother of captured journalist, veteran Tice blames US official for 'stalling' her son's return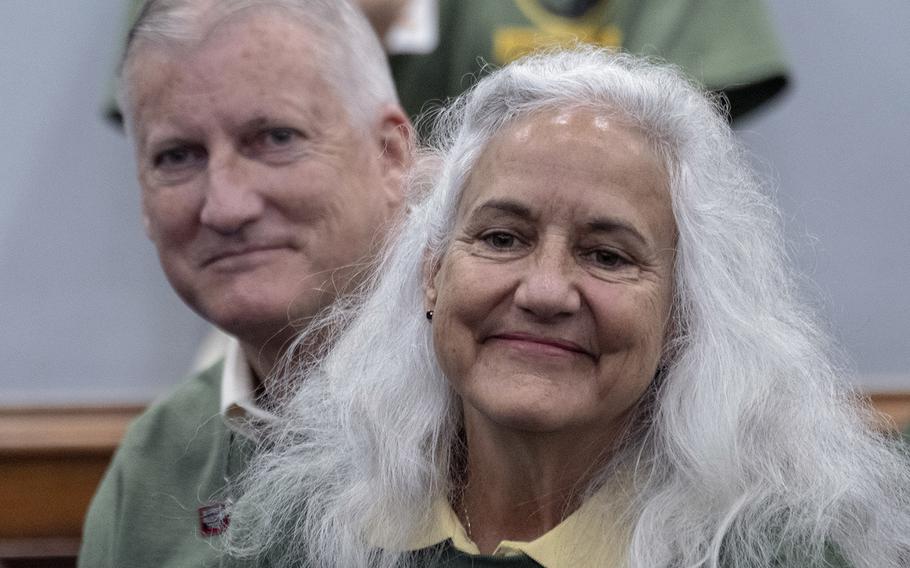 WASHINGTON — The mother of Austin Tice, a missing American freelance journalist and Marine Corps veteran, said the Trump administration has been working to bring her son home after seven years, but she believes someone is standing in the way.
"Apparently, somewhere in the chain, there is a senior U.S. government official who is hesitating or stalling," Debra Tice told reporters Monday. "There is no possible way for me to understand why anyone would defy the president's will and choose to leave our beloved son, who put his life on the line serving this country three tours as a Marine Corps officer, waiting in captivity instead of taking the necessary steps to get this critical discussion underway."
When addressing reporters, Debra Tice said she believes that President Donald Trump and his administration are working to bring her son home from Syria, but she blames the delay on an unknown individual involved in the process.
"Whoever you are, stand down or stand up for Austin," she said, declining to discuss what led her to conclude that a specific official is delaying the process.
In 2014, the Syrian government said they were willing to meet with U.S. government officials, Debra Tice said. However, she said the meeting never took place.
"Almost six years ago, the Syrian government opened the door for a discussion," she said. "We believe this is quite possibly the simplest request that could be made in Austin's situation." She said she believes that conversation could still happen.
"Recovering American hostages is a top priority for this administration and President Trump continues to successfully secure the release of American hostages," a senior administration official said Monday by email. "We work tirelessly on each and every case of an American being held hostage abroad and we will continue to do so in the case of Austin Tice until he is back home with his family and loved ones."
Tice, now 38, is a former Marine captain who fought in Iraq and Afghanistan. He was about to enter his final year at Georgetown Law School in 2012 when he went to Syria to work as a freelance journalist for CBS News, McClatchy and the Washington Post. He was reporting in Damascus when he was abducted, and he's believed to be held by the Syrian government or allied forces.
There was no immediate contact from his captors, but a 47-second video surfaced five weeks later showing Austin Tice bound and blindfolded while surrounded by armed men. U.S. government officials have said they have reason to believe Tice is still alive.
The FBI is offering a $1 million reward for information "leading directly to the safe location, recovery and return" of Tice. On Monday, plans were announced for the second Night Out for Austin Tice national fundraiser, to be held April 29.
beynon.steven@stripes.com Twitter: @StevenBeynon