More US military leaders decry bigotry and violence amid US unrest
by
Joseph Ditzler
June 3, 2020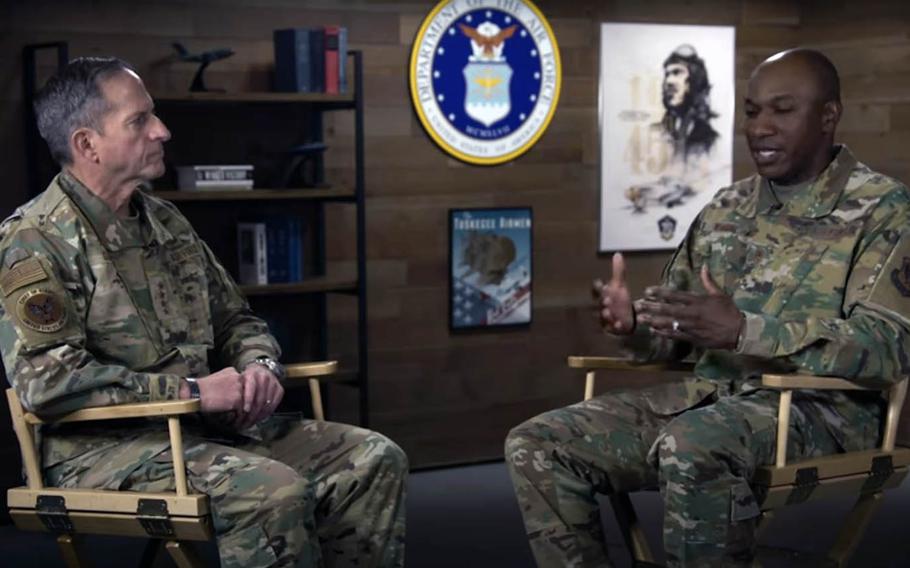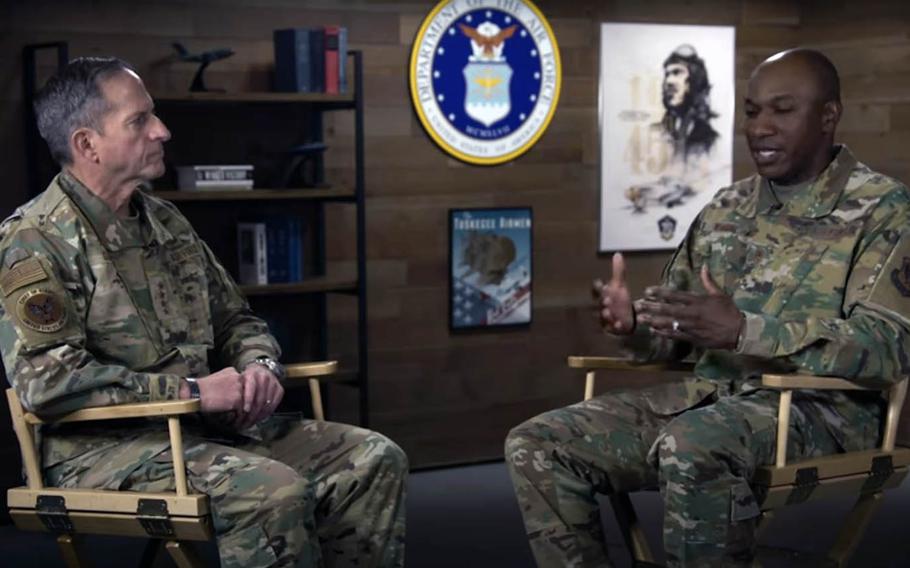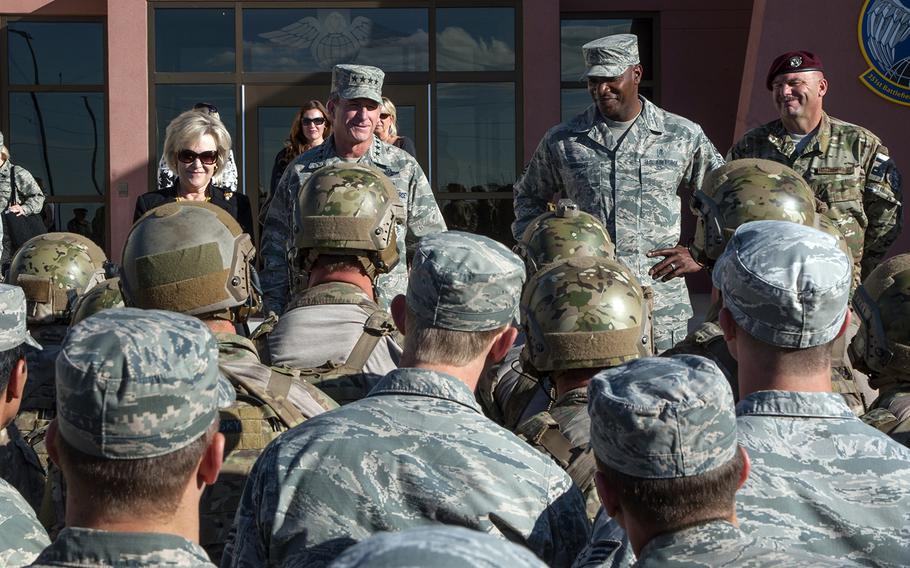 Air Force Chief of Staff David Goldfein on social media Tuesday endorsed a message of frustration the previous day by his service's top enlisted leader and promised action against bigotry and inequality in the service.
"It is time for every one of us to strive for understanding and a culture of inclusiveness and belonging across our Air Force," he wrote in a message posted on his Facebook page and Twitter account.
Goldfein also posted a 6-minute video "conversation" with Command Master Sgt. of the Air Force Kaleth O. Wright on both platforms.
Referring to a week of protest, riots and violence in U.S. cities following the killing in Minneapolis of a black man, George Floyd, by a police officer, Goldfein asked Wright his thoughts as he watched events unfold.
"So, I've been really outraged," Wright responded, "for not just the last week but it drew up a lot of rage and a lot of anger from the past because I've just watched this over and over again."
Wright in the video explained that he sees in Floyd's killing a potential fate for himself and his two sons.
"This has been a tough week for me, just kind of thinking about this," he told Goldfein. "My greatest fear is not for myself, it's that I wake up one day and one of our airmen will be George Floyd or Tamir Rice or Philando Castile."
Rice, a 12-year-old boy, was shot to death by a police officer in Cleveland in November 2014; Castile was killed by a police officer in Minnesota during a July 2016 traffic stop.
In his written remarks, Goldfein said every American "should be outraged" that the police conduct in Minneapolis can still take place. He also shared Wright's message the previous day.
"To the Airmen who are mourning, angry or weary of the battle against racial prejudice, discrimination, bias and systemic discrimination, Chief Wright and I recognize your pain," the chief of staff wrote.
Goldfein and Wright scheduled a Facebook Live town hall at 5 p.m. Eastern time on Wednesday on Goldfein's Facebook page.
"I don't have the answers, but I do know there is no room for bigotry, hatred or small mindedness in our force. Period," Goldfein wrote. "Every member of our team needs to know we have their back."
Goldfein said he and Wright "will attack this together in the weeks and months ahead" and referred to an independent review of the Air Force legal system by the inspector general under the orders of Secretary of the Air Force Barbara Barrett.
On Monday, Wright in a plea posted on social media said the Air Force has fallen short of providing equal opportunities for success and justice for young black airmen. In addition to the legal system review, he cited a lack of diversity in the Air Force senior officer ranks.
Also Tuesday, Master Chief Petty Officer of the Navy Russell Smith, the top enlisted leader of that branch, posted a statement on the "turbulent events of the past several days, from Minneapolis to Chicago, Atlanta and Los Angeles."
The Navy, Smith wrote in the Facebook post, proudly embraces diversity, "the very core of our strength, and it is because we represent every race, color and creed that makes up the fabric of America that we can truly represent this nation so undeniably well."
Smith acknowledged "historic and systemic issues of injustice that our country continues to confront," but also cautioned sailors to be watchful in a period of national unrest.
"It is your absolute right afforded under the Constitution to express yourself, but as events unfold and potentially devolve into violence or unlawful behavior, I would ask that you look out for both your fellow shipmates AND your fellow citizens."
He also counseled sailors to "seek the perspective and context of our shipmates of color."
ditzler.joseph@stripes.com Twitter: @JosephDitzler