More service members, dependents testing positive with coronavirus as Pentagon restricts travel
---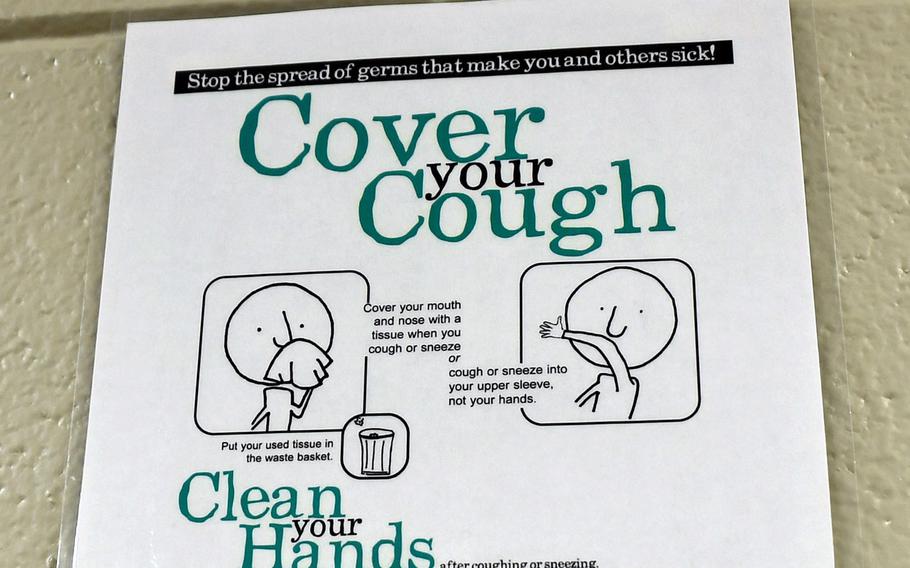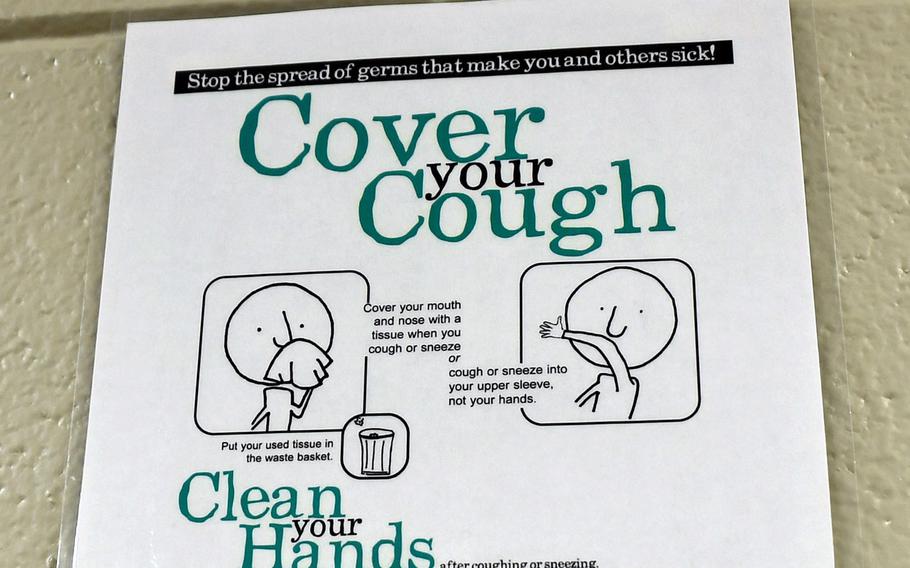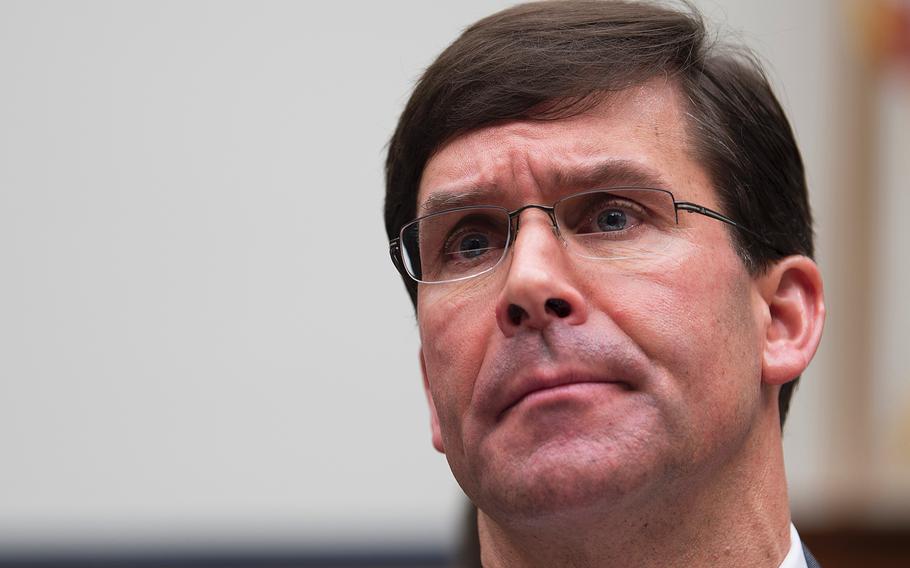 Read more coronavirus coverage from Stars and Stripes.
WASHINGTON — Military officials on Thursday announced new initial positive tests for the coronavirus at U.S. bases, just hours after the defense secretary told of 13 confirmed cases in the military community, demonstrating the growing impact the virus is having on the armed forces.
Six American service members and seven military dependents have confirmed cases of the coronavirus, Defense Secretary Mark Esper said Thursday at the Pentagon.
At least one service member with a confirmed case has been reported in South Korea; Naples, Italy; Quantico, Va.; and Washington state.
Dependents who have been infected are in South Korea and Washington state, but Esper did not say whether all seven cases are from those two locations.
Just hours after Esper spoke, four presumptive positive cases were announced from across the military services and the United States.
An airman assigned to Altus Air Force Base, Okla., has tested presumptive positive for the coronavirus, the Air Force announced Thursday afternoon. According to the Centers for Disease Control and Prevention, a presumptive positive result is when a patient has tested positive by a local public health laboratory, but those results are still pending confirmation at a CDC lab.
The airman had recently traveled to Seattle, Wash. The state currently has one of the largest outbreaks of the virus in the country.
A Marine assigned to 3rd Marine Air Wing at Marine Corps Air Station Miramar, Calif., after also traveling to Washington state and has tested presumptive positive, the Marine Times reported.
Miramar in recent weeks has been used as a quarantine location overseen by the Department of Health and Human Services for civilians repatriating from overseas and cruise ships due to the virus.
The Navy also announced that a reservist in Maine had tested presumptive positive, is quarantined at home and is waiting for confirmation from the CDC.
A contractor at Moody Air Force base in Georgia has also tested positive for coronavirus, according to the Air Force.
Starting Friday, all travel for service members, dependents and DOD civilians to and from locations with serious coronavirus outbreaks will be suspended for 60 days, including military moves. Countries with these widespread outbreaks, or Level 3 locations, include Italy, South Korea and Germany.
Travel is also being denied for 60 days for families and DOD civilians to and from Level 2 locations with a sustained community spread, such as Japan, the United Kingdom and Bahrain. Anyone who has traveled to or from these Level 2 or 3 countries will have to undergo a screening and 14-day quarantine.
The new travel restrictions are to protect the force. "We think that rather than moving back and forth, that you're better off protecting in place," Gen. Mark Milley, chairman of the Joint Chiefs of Staff, said Thursday.
"The impact on families and troops -- [Permanent Change of Station], emergency leave for example or any movement whatsoever … all that frozen, unless there's a reason to do otherwise," he said.
Esper has given combatant commanders and service chiefs the authority to delegate to local commanders, giving them the right to grant exceptions for necessary travel, including humanitarian reasons. Esper said that more detailed information will be discussed soon about the policy, including whether there are any internal travel restrictions in these Level 2 and 3 locations.
"I'm very confident in the health and fitness of our force, but that doesn't mean we shouldn't take prudent measures to kind of mitigate its spread," he said.
The Pentagon has also canceled all public tours to the building, Alyssa Farah, the Defense Department press secretary, tweeted Thursday.
"We regret the inconvenience to our more than 2,000 visitors a week, but our key priorities are the health of our people & ensuring our ability to continue executing vital national security missions," she wrote.
---
---
---
---