Missing Fort Bragg soldier found, has returned to his unit
---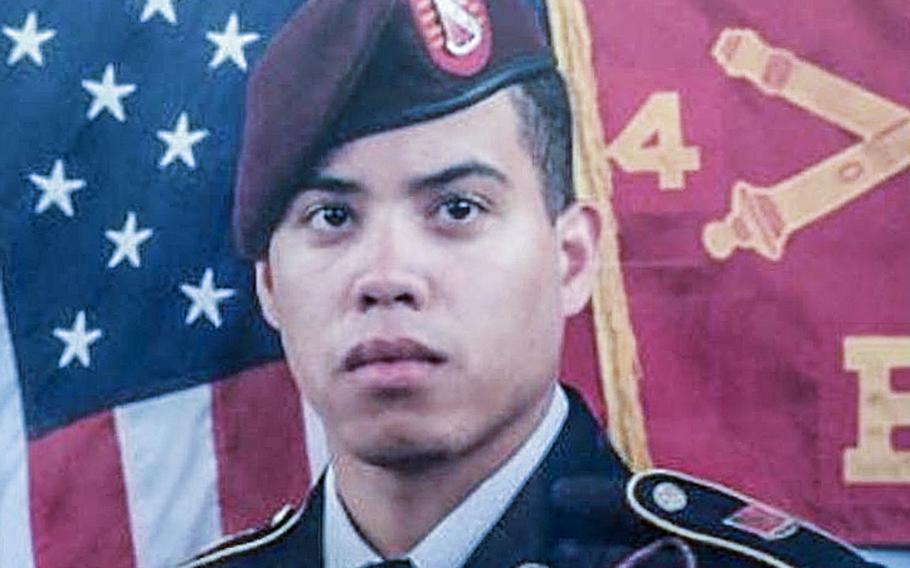 A Fort Bragg soldier who was listed as AWOL for more than a week was found Monday near the Army post in Fayetteville, N.C., local police said.
Army Sgt. Carl Seeman was returned to his family after detectives located him in Fayetteville's Yadkin Road corridor, within two miles of Fort Bragg, in the early morning hours of Monday, according to police. The soldier was found near the Walmart parking lot where his truck was discovered with his cellphone left inside on March 26, the day a fellow soldier reported him missing after he failed to return to his on-post barracks. A police spokesman declined further comment Tuesday about the case.
Seeman has been stationed at Fort Bragg since 2015. With more than 52,000 active-duty soldiers, the post is the U.S. military's largest base, home to the 82nd Airborne Division and much of the Army's special operations community.
It remains unclear what led to Seeman's disappearance, though police have said since early in the investigation foul play was not suspected. Seeman's mother, who used social media to request help finding her son, expressed relief that he had been found, but she declined to comment about the circumstances.
"My main goal right now is to be with Carl and to respect his privacy," she wrote via Facebook. "I appreciate all help the media has done to help me find my son."
Seeman, a 25-year-old cannon crewmember, had returned to Fort Bragg on Tuesday, said Lt. Col. Joe Buccino, a spokesman for the 82nd Airborne Division. It was not immediately clear what, if any, punishment Seeman would face for his time missing.
"We are relieved that our paratrooper has been located and is safe," Buccino said in a statement. "The most urgent matter — his safety — has been satisfactorily resolved."
Buccino said his chain of command would look into the incident and consider "the entire spectrum of circumstances involved here" before moving forward.
Seeman is assigned to the 82nd Airborne's 2nd Brigade Combat Team, which has left Fort Bragg for a training rotation at the Joint Readiness Training Center at Fort Polk in Louisiana since Seeman went missing. Buccino said the Army had yet to determine if it would send Seeman to JRTC to join his unit to train.
Missing a major training rotation could lead to more extensive criminal charges than a typical AWOL case.
Under Article 87 of the Uniform Code of Military Justice, soldiers can be charged with "missing movement through design" or "missing movement through neglect" if they are AWOL when their unit deploys, including for a training rotation.
"Missing movement through design," meaning an attempt to avoid training or deployment on purpose, includes a maximum punishment of a dishonorable discharge, forfeiture of all pay and allowances, reduction to the lowest enlisted grade, and confinement for two years.
"Missing movement through neglect" carries a maximum penalty of a bad conduct discharge, forfeiture of all pay and allowances, reduction to the lowest enlisted grade, and confinement for one year.
AWOL cases are relatively common in the military and rarely result in maximum punishments, said Eric Carpenter, a former Army prosecutor and defense attorney who teaches law at Florida International University.
If charges are brought against Seeman, he could face anything from minor, non-judicial punishment to a felony-level general court-martial, Carpenter said. Often, soldiers facing similar charges to those Seeman could face are separated from service and sent to a low-level summary court-martial, which can impose a maximum of 30 days confinement, Carpenter said.
dickstein.corey@stripes.com Twitter: @CDicksteinDC
---
---
---
---