Military's southern border mission under review by Defense Department inspector general
by
Rose L. Thayer
December 11, 2019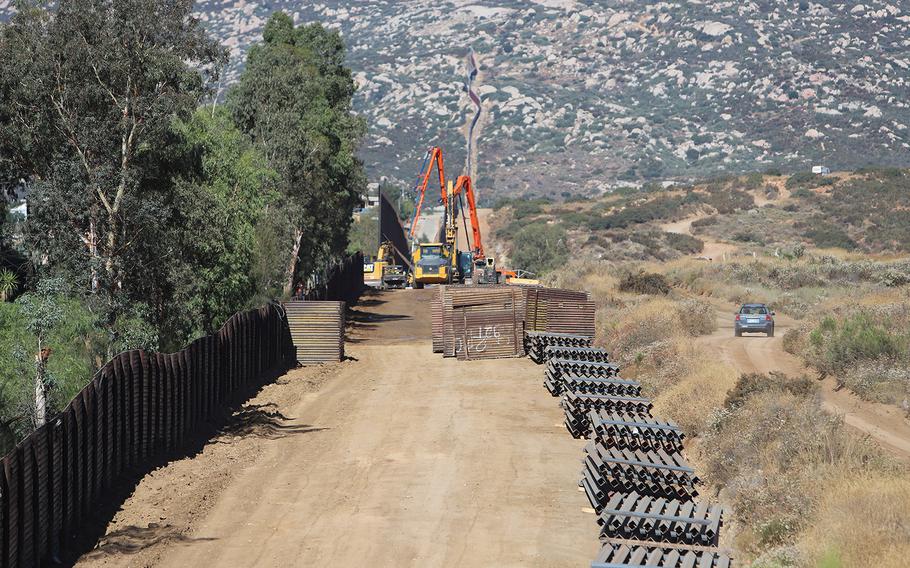 An evaluation of the use of military personnel and resources to support security operations at the U.S. southern border with Mexico will be conducted by the Defense Department Office of Inspector General, according to a memo released Tuesday by the office.
The scope of the review will include the actual use of U.S. military personnel at the border, the training provided them and military personnel's coordination and interaction with Department of Homeland Security personnel at the border, Glenn A. Fine, who is performing the duties of the inspector general, wrote in the memo.
Reviewers also will look at the amount of money spent on the military deployment to the southern border, and whether the actual use of those funds comply with applicable federal law and Defense Department policy, according to the memo, which was sent to top officials at military commands associated with the border mission.
About 3,900 active-duty troops and another 2,200 National Guard members are deployed now in support of the border mission, said Lt. Col. Chris Mitchell, a Defense Department spokesman. There are more troops at the border now — about 6,500 -- because unit turnover is in progress, he said. Mitchell said he expects the number to drop to about 5,000 once the turnover is complete.
Troops work alongside U.S. Customs and Border Protection agents using mobile surveillance detection equipment, working in detention facilities, conducting administrative tasks and providing food service, transportation and medical. In the early days of the mission, military engineers placed wire barriers along ports of entry and other designated areas along the border.
The deployments began in April 2018, with President Donald Trump first utilizing National Guard troops, which has been done by other presidents of both political parties. Six months later, he added active-duty troops to the deployments to help Border Patrols agents deal with an increase in apprehensions along the southern border.
The last cost estimate released by defense officials in January, predicted the mission to cost about $680 million through the end of fiscal year 2019, which ended Sept. 30.
The Inspector General's Office received a request in late September from more than 30 lawmakers to conduct an inquiry into the border mission, and House Democrats made a public call for the investigation in the weeks that followed.
"We question the motivation, the legality and the political optics," Rep. Raúl M. Grijalva, D-Ariz., said during a November news conference.
In his memo, Fine asked that knowledgeable points of contact be provided his office by Friday.
Thayer.rose@stripes.com Twitter: @Rose_Lori