Military leaders: Readiness strides will falter without stable budget plan
---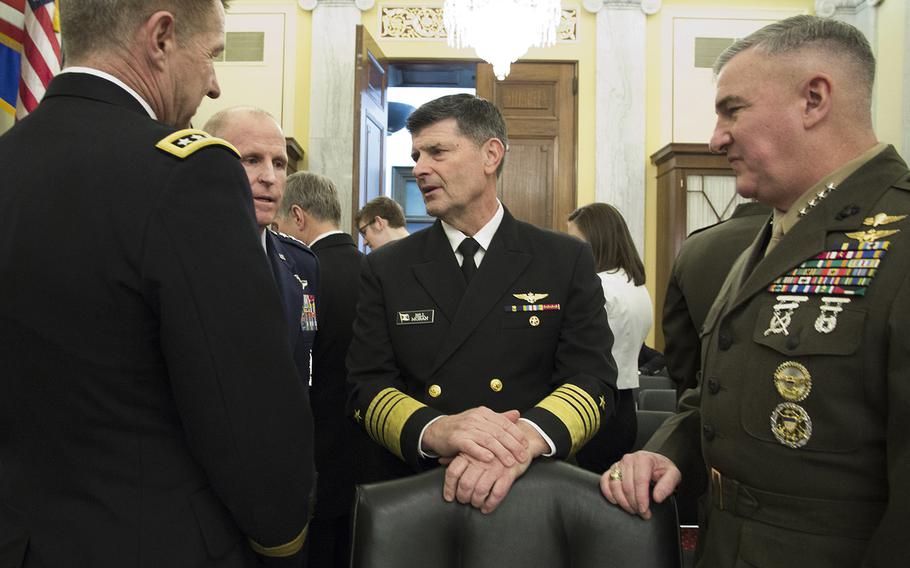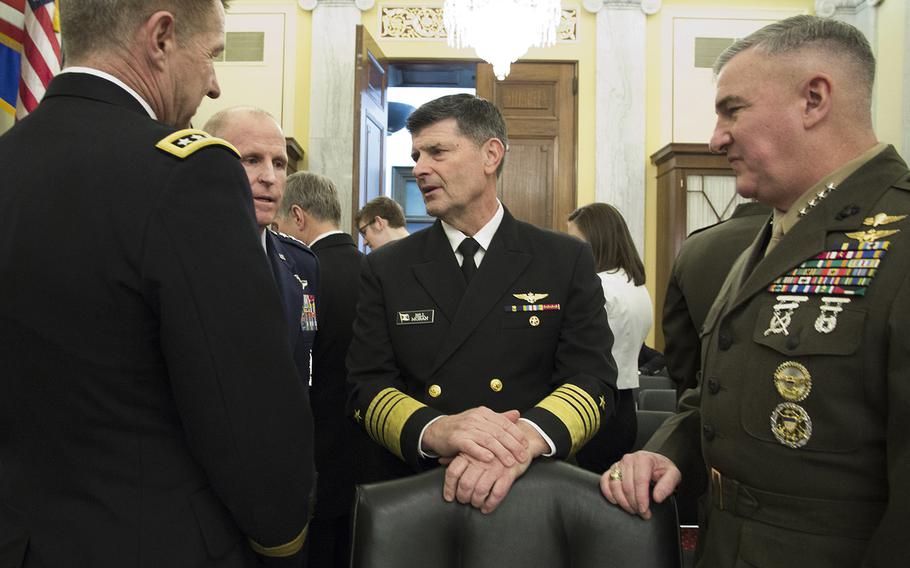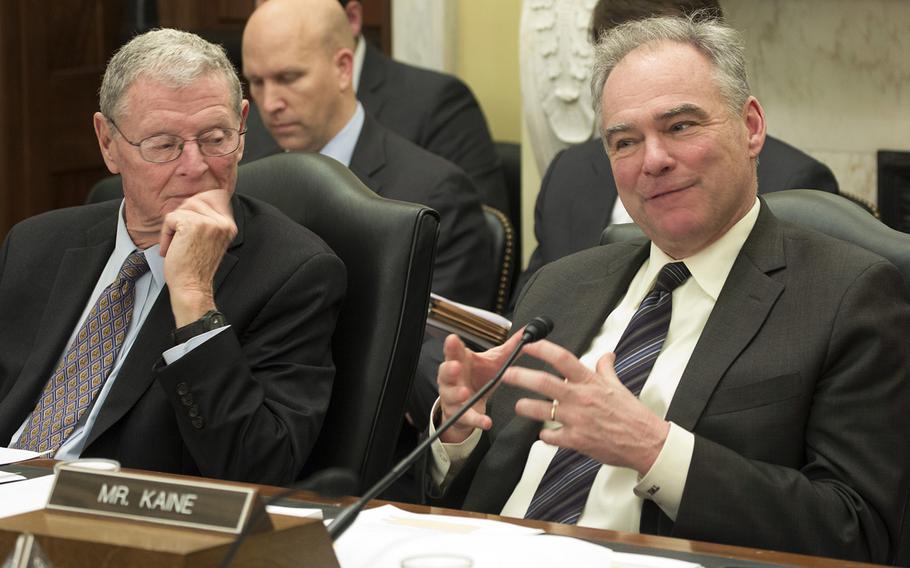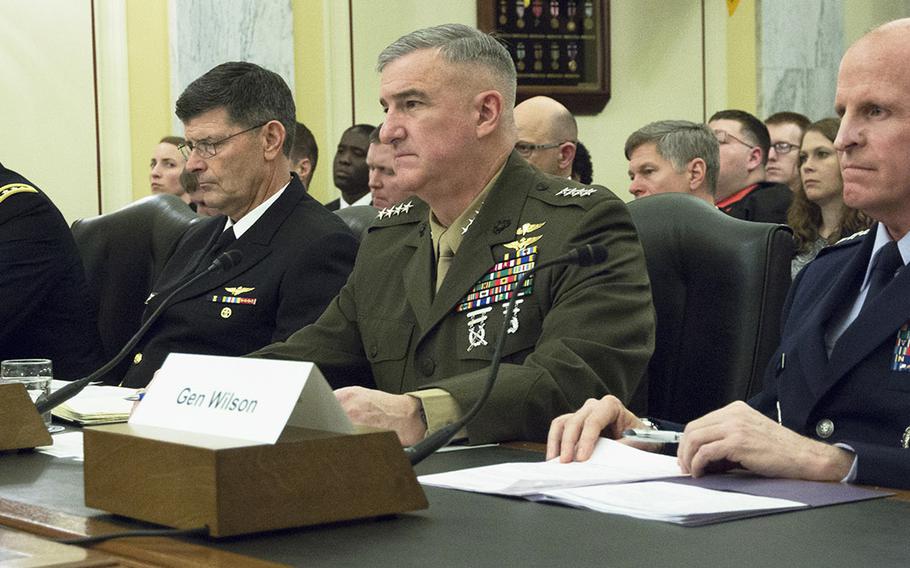 WASHINGTON – Military leaders told a panel of senators Wednesday that they've made significant strides addressing a readiness crisis in the past year but plenty of work remains as the military awaits stable funding. Stopgap budget measures have wreaked havoc, they warned during a Senate Armed Services Committee sub-panel hearing, and progress could falter if lawmakers don't follow through on their spending plans.
"For a while there we weren't getting the appropriate funding to properly maintain our units at the proper level," said Army Vice Chief of Staff Gen. James McConville. "It needs to sustain because we need to fill in the holes in readiness that we let develop over the last couple of years when we were not getting the timely, predictable and sustained funding we needed."
The military leaders testified Wednesday before the subcommittee on readiness and management to address readiness of U.S. forces. About a year ago, the same hearing drew deep concerns as leaders said efforts were woefully behind.
Subsequent funding for the 2017 fiscal year "provided a welcome step towards correcting our readiness challenges," said Marine Corps Asst. Commandant Gen. Glenn Walters. "Predictable, on-time and sustained budgets remain the essential require for the Marine Corps to meet our obligations."
A long list of concerns remain, said Sen. Jim Inhofe, R-Okla., and chairman of the subpanel.
The Air Force has 30 percent fewer airmen since Operation Desert Storm and less than 50 percent of squadrons is ready to fight in high-intensity combat, he said. The Marine Corps has 32 of its 38 required amphibious warships. And last year's deadly Navy ship collisions at sea that left 17 sailors dead have highlighted the need for more thorough training, he said.
Now, with a potential boost in servicemembers with the proposed 2019 budget, the Navy has undertaken new oversight efforts and training, the Army has initiated new acquisition reforms, average flight hours has grown for the Marine Corps and the Air Force has boosted its airmen and equipment with the 2017 funding.
Sen. Tim Kaine, D-Va. And ranking democrat of the subpanel, said it was clear that funding will be key to keep readiness recovery efforts going.
"You've all talked about how you feel like we're on a path and we're making progress on the path," he said. "We have a long way to giving you certainty on the budget will enable you to continue on the path."
Military leaders acknowledged that movement on an overall budget plan in recent days has provided much needed momentum.
"We've turned the corner," said Air Force Vice Chief of Staff Gen. Stephen Wilson. "Now we must accelerate, gain speed and climb to ensure America's airmen are more ready, more lethal to fight any adversary anywhere on the planet."
On Friday, Congress reached a two-year deal to lift budget caps for defense spending. And this week, the Pentagon released proposed 2019 budget plans.
However, Congress has yet to appropriate the money for the 2018 and 2019 fiscal years and must reach a new deal by March 23, the expiration of the current temporary spending measure.
The budget caps deal "goes a long way toward much needed financial stability in building a more lethal military force," said Navy Adm. William Moran, Vice Chief of Naval Operations. Once the 2018 budget is enacted, "we will aggressively and responsibly accelerate our readiness recovery plan to earn your trust."
Inhofe said he was pleased by the feedback from leaders that they've made key progress on readiness despite budget instability concerns.
"We're on the mend," Inhofe said. "That's the message here today."
grisales.claudia@stripes.com Twitter: @cgrisales
---
---
---
---