Military bases in Hurricane Sally's path prepare to ride out storm
by
Corey Dickstein
September 15, 2020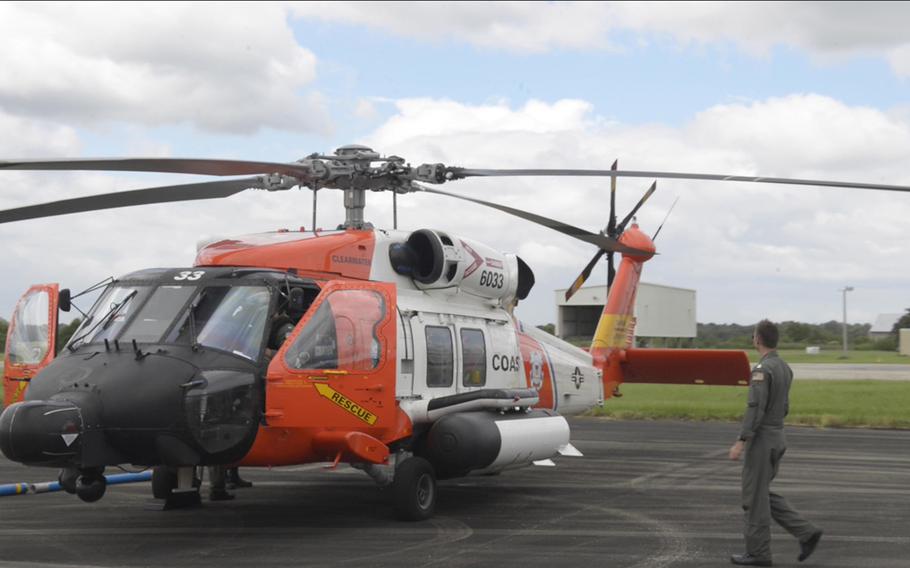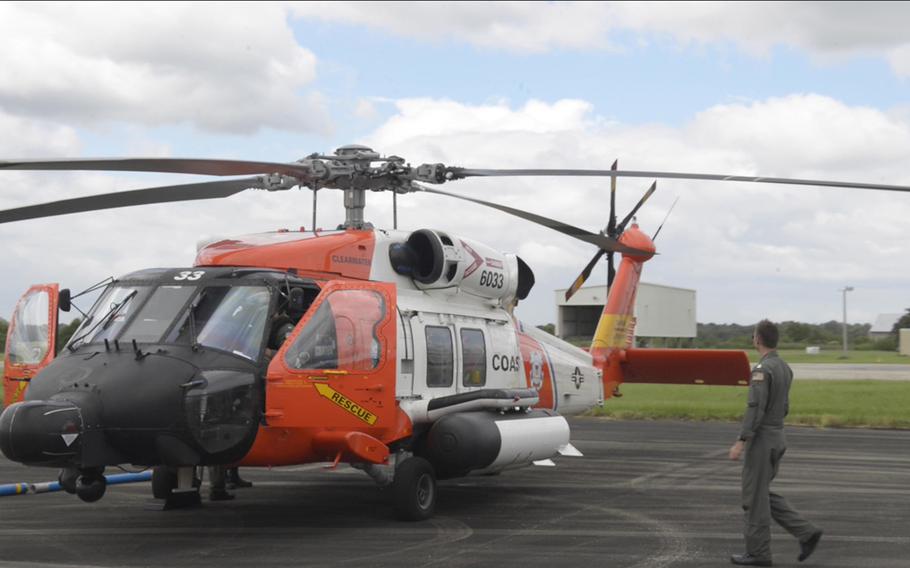 WASHINGTON — Gulf Coast military installations from Mississippi to the Florida Panhandle were bracing Tuesday evening for the impact of slow-moving Hurricane Sally, which forecasters warned could drop record, life-threatening rainfall on the region in the coming days.
The Category 1 storm was expected to make landfall near the Mississippi-Alabama border late Tuesday or early Wednesday, according to the National Hurricane Center. Late Tuesday, Hurricane Sally was moving at about 2 mph in a slightly northeastern direction, threatening to cause flooding at military posts including Keesler Air Force Base in Mississippi, and Naval Air Station Pensacola, Eglin Air Force Base and Hurlburt Field in Florida.
National Hurricane Center forecasters on Tuesday had issued hurricane warnings along the Gulf Coast from Bay St. Louis in Mississippi to Navarre in Florida. They warned the slow-moving nature of the storm could bring "historic life-threatening" storm surge and flash flooding to locations in those areas.
By Tuesday afternoon, officials at the military bases had ordered only mission-essential personnel to report for duty Wednesday. Troops were largely expected to hunker down for the storm and return to work Thursday, barring major damage on the posts.
At Keesler, just off the Gulf Coast in Biloxi, Miss., Air Force basic trainees were sheltering in place Tuesday, Col. Heather Blackwell, the commander of the 81st Training Wing, said in a video posted on Facebook. She showed hundreds of boxes of prepackaged Meals Ready to Eat, which trainees would be relying on until dining facilities were expected to reopen Thursday.
Keesler officials said at least some of the about 20 aircraft based at the installation had been flown out ahead of the storm. Among aircraft based there are the Air Force Reserve's WC-130J Hurricane Hunter aircraft.
A spokesman at NAS Pensacola said officials there elected to shelter aircraft in hangars. Base officials reported some flooding already at the air station on Tuesday afternoon as tropical storm-strength winds neared the base, which is home to the Navy's Blue Angels.
Eglin Air Force Base and nearby Hurlburt Field, another Air Force installation just outside Fort Walton Beach, Fla., were just east of the areas expected to receive hurricane conditions as of Tuesday afternoon. Officials at both bases dismissed personnel early Tuesday to prepare to weather the storm, they said in Facebook posts. Like the others, they anticipated returning to normal operations Thursday.
National Guard troops also were preparing to respond to the hurricane. Guard officials in Florida and Mississippi said they were preparing their responses Tuesday. Guard troops in Mississippi were preparing high-water vehicles to conduct search-and-rescue missions and deliver supplies to areas impacted by the storm.
In Alabama, National Guard officials had activated about 25 troops and staged them with nine high-water vehicles along Alabama's coast to quickly respond once Sally passed, said Army Lt. Col. Tim Alexander, a spokesman for the Alabama National Guard.
He said the state's Guard was prepared to provide more troops, if needed, and respond quickly wherever the hurricane causes damage.
The Coast Guard said Tuesday that it was also staging helicopters and vessels to conduct search-and-rescue operations as soon as Hurricane Sally passed the area.
dickstein.corey@stripes.com Twitter: @CDicksteinDC