Military base students outperform peers in national reading and math test
---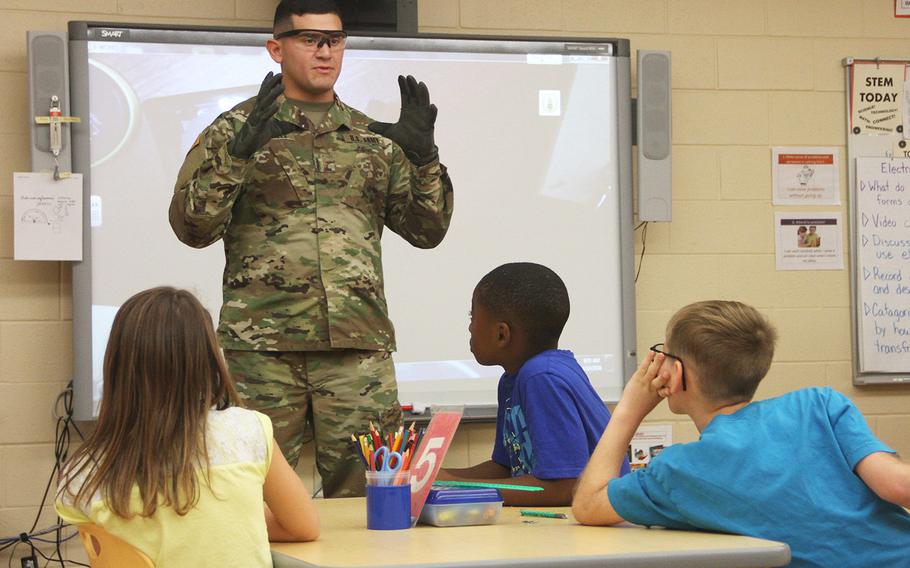 KAISERSLAUTERN, Germany — U.S. military base students in fourth and eighth grades earned the highest percentage of reading proficiency in the nation and outpaced civilian schools in math, the latest national test results show.
Department of Defense Education Activity fourth-graders topped the nation in math proficiency, while DODEA eighth-graders ranked second in the subject, alongside New Jersey and behind Massachusetts.
DODEA eighth-grade reading scores held steady since the last time they took the National Assessment of Educational Progress test in 2017, while fourth-graders slightly improved theirs, the results show.
Meanwhile, DODEA's black and Hispanic students outperformed students from the same minority groups in civilian schools in all 50 states, DODEA director Thomas M. Brady said in a statement.
The base students' results stand out in the U.S. amid an overall decline in reading proficiency.
"Two out of three of our nation's children aren't proficient readers," Education Secretary Betsy DeVos said in a statement Wednesday, lamenting that fourth-grade reading scores in the NAEP test declined in 17 states and eighth-grade reading scores were down in 31 states.
The National Assessment of Educational Progress – also known as The Nation's Report Card – tests fourth- and eighth-grade students every two years in reading and math.
About 300,000 students from all 50 states, the District of Columbia and Defense Department schools took the test this year.
The results were released Wednesday by the National Center for Education Statistics.
"I am extremely proud of our students' performance," said Brady, crediting teachers and administrators, along with rigorous academic standards, for the DODEA students' 2019 NAEP scores.
Overall, 49% of DODEA fourth-grade students performed at or above NAEP reading proficiency standards, up 1% from 2017. Massachusetts, which ranked highest in 2017, dropped to 45% proficiency.
In math, 54% of fourth graders in DODEA school were proficient, compared to 41% nationally.
DODEA's proficiency level for eighth-grade reading was 52%, compared to 34% nationally. In the math assessment, 41% of eighth graders were at least proficient in math, compared to 34% nationally.
Information on each state's scores can be found at http://www.nationsreportcard.gov.
svan.jennifer@stripes.com Twitter: @stripesktown
---
---
---
---