Meet Geronimo Jack: Fort Polk's goat defender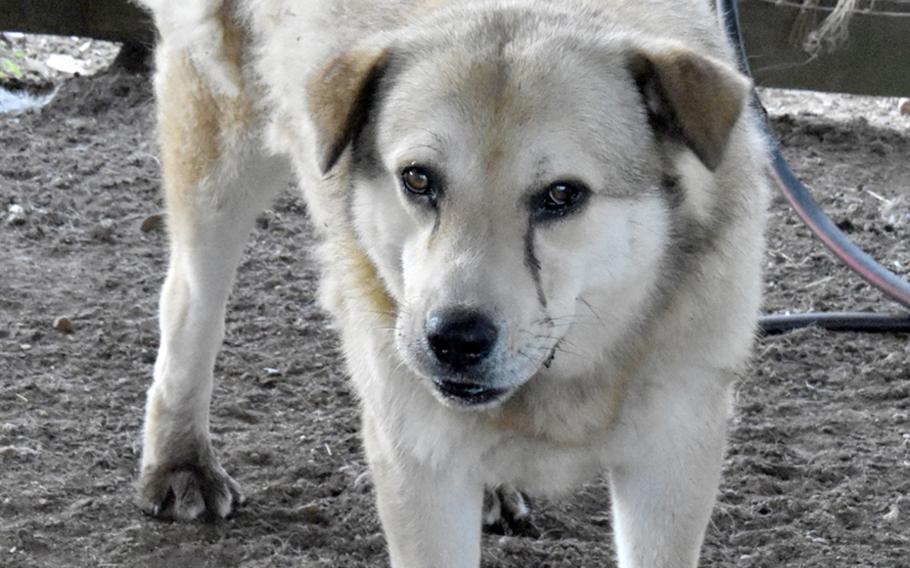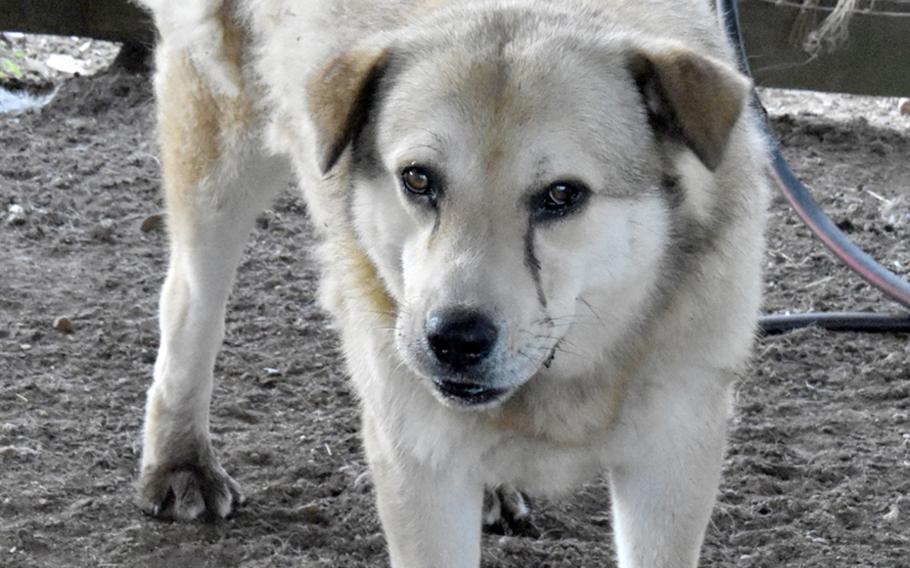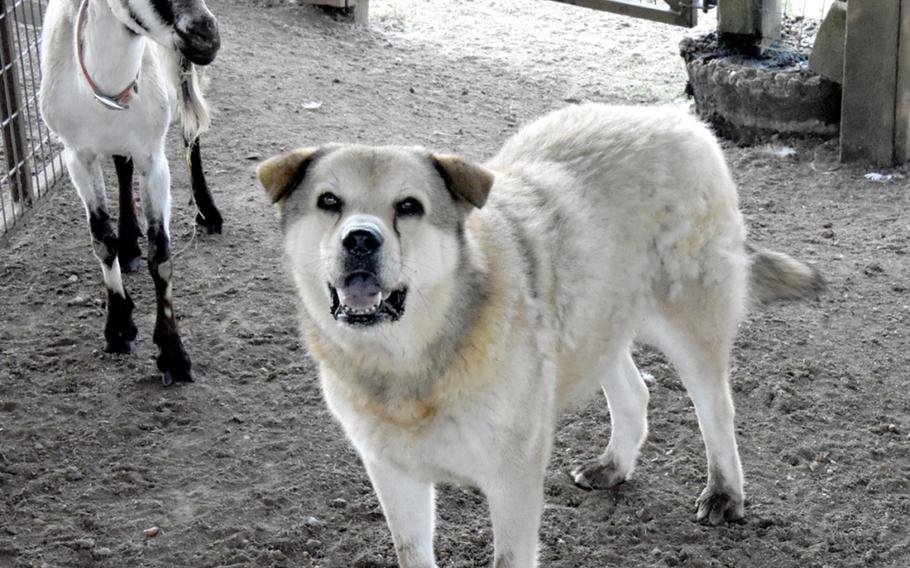 Other guards have a tendency to go AWOL, but Geronimo Jack has been patrolling the perimeter and slaying enemy invaders in his part of an Army base for years without fail.
The Anatolian Shepherd dog keeps watch over the animals on the operations group farm at Fort Polk's Joint Readiness Training Center, the Army said last month. The animals bring added realism to the Louisiana base's mock villages, where soldiers train ahead of deployments.
Farm manager Dennis Ansetta enlisted Jack's help when he was a pup in August 2012, after a previous pair of guard dogs began deserting their post under some troops' bad influence, the Army said in a statement.
"We originally had a couple of Pyrenees to act as guard dogs for us," Ansetta said. "But over time, the rotational soldiers would stop by and feed them people food, and they started getting off the farm and hanging out by the Pizza Hut looking for handouts."
Ansetta took the Pyrenean mountain dogs to live on another farm — not a euphemism. But that left the Army's livestock unguarded and a coyote quickly swept in, killing a Boer goat on each of five consecutive nighttime raids.
"I knew something had to be done," Ansetta said.
He found a seller in east Texas offering an Anatolian Shepherd for $125 — reduced to $100 after he found out it was for Fort Polk — and brought the pup to base for his first night alone at the farm. It was a good investment.
"The next morning when I came in, I found a dead coyote within the fence," he said. "Jack was only six months old, but he was already tough enough to take out a coyote."
Since then, the farm has not lost a goat to any predator, he said. The farm also has donkeys, geese and chickens, but Jack apparently identifies most closely with the goats.
"He grew up with them and has been around them all his life," Ansetta said. "I've tried to feed him in a separate area, but he won't have anything to do with that. He wants his food placed at his spot — the end of the goats' feed trough."
The dog has earned the moniker Geronimo Jack, after the nickname given to the 509th Parachute Infantry Regiment, which runs the Joint Readiness Training Center's operations group.
As fierce as Jack is at defending against wild animals, he also keeps soldiers and others at bay.
"He carries on like he's going to tear you up," Ansetta said. "He's never bitten anyone, but I sure wouldn't stick my hand through the fence."
Jack remains in great shape, his caretaker said, and Ansetta hopes they'll work together for a while to come.
"I know that eventually I'm going to retire," he said. "I just hope we can retire together."
news@stripes.com Twitter: @starsandstripes