video
Meet Captain the cat: An Air Force unit's beloved mascot and mouse fighter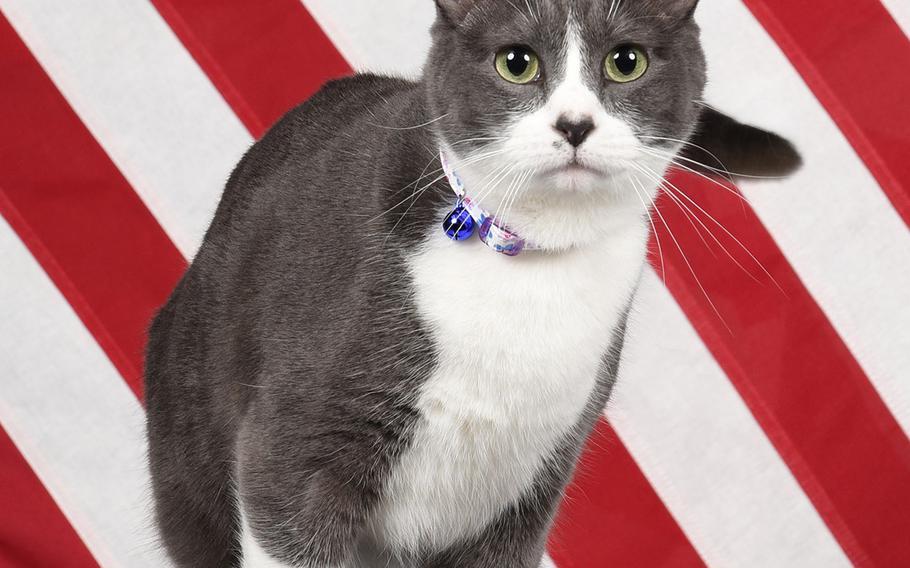 Meet Captain the cat. Captain is the mascot and official mouser of the Honor Guard at Barksdale Air Force Base in Louisiana.
The gray-and white cat was recruited from a local animal shelter for her hunting skills after rodents took up winter residence at the base's Hoban Hall.
"We found out quickly that she was good at her job," Air Force Master Sgt. Brandon Henry said in a Department of Defense video.
The friendly feline quickly joined the ranks as master mouser and emotional support animal for Barksdale Honor Guardsmen, who have the somber and stressful job of providing military funeral honors for servicemembers and veterans who have served in the Air Force.
When airmen return from a detail late at night, Captain is there to console them.
"Captain's always there to meet and greet," said Henry.
In addition to her mice-chasing and pet-therapy duties, Captain boosts morale.
"Captain is a really good cat, and I don't even like cats," Senior Airman Trey McClain, 2nd Medical Group diagnostic imaging technician and Honor Guard Airman said in a 2017 2nd Bomb Wing news release. "I tried to hate her, but it was impossible. She is here for everybody and we enjoy seeing her around."
"There's something about that cat," said Henry.