Medal of Honor recipient Matthew Williams promoted to sergeant major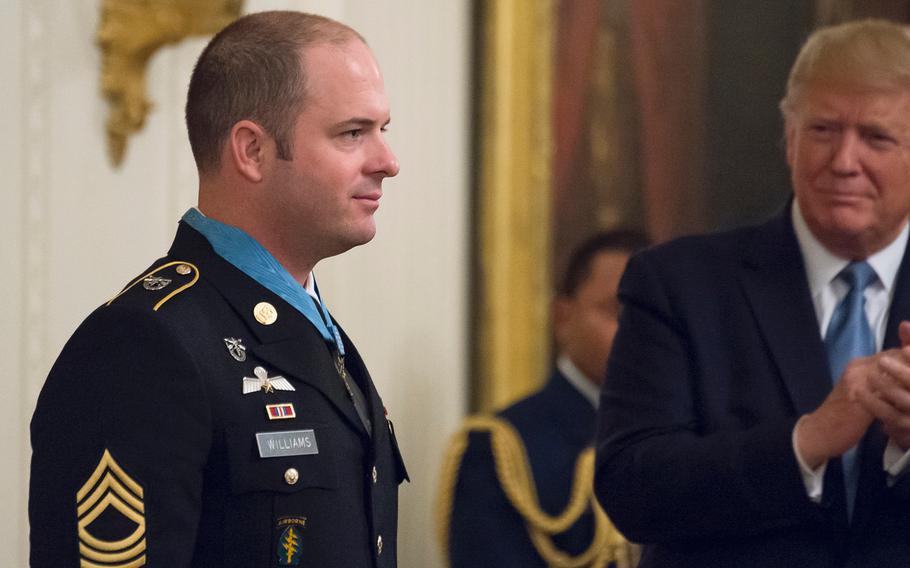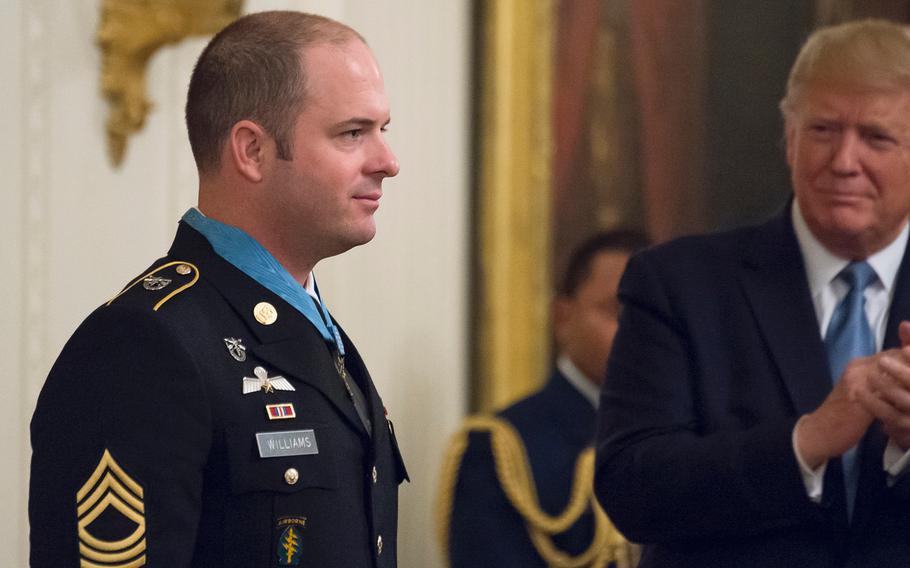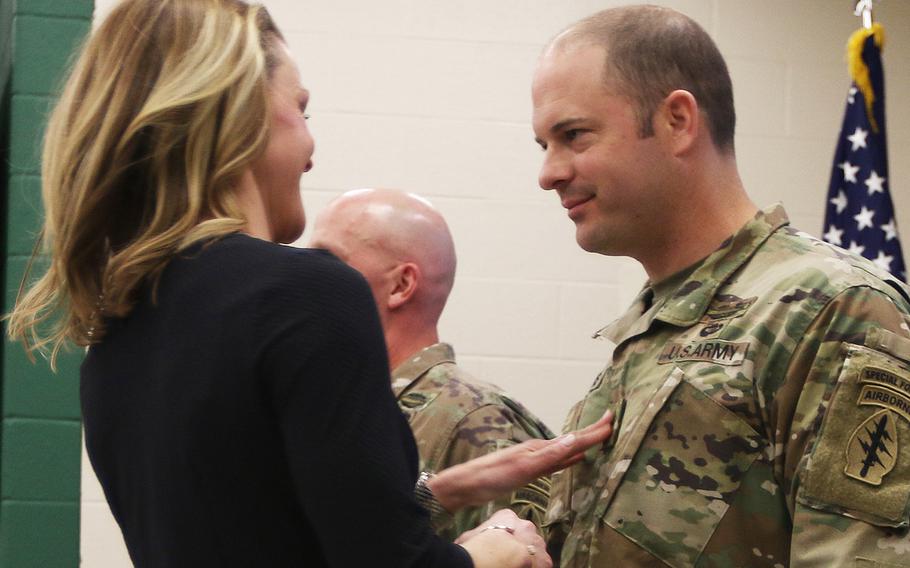 FT. BRAGG, N.C. — The Army promoted Medal of Honor recipient Matthew Williams to sergeant major in a ceremony at Fort Bragg, N.C., on Friday.
In a Defense Department release, Williams was lauded Friday by his 3rd Special Forces Group commander, Col. Nathan Prussian as a "great soldier who is incredibly humble."
Williams' ability to serve and lead in and out of combat was reflected during his promotion ceremony, the release said.
"There is not a more deserving person in the force to receive a promotion of this magnitude," said Prussian.
In a ceremony at the White House in October, President Donald Trump presented Williams the nation's highest military award for heroism Williams exhibited during combat in Afghanistan.
Williams actions, according to Pentagon records, allowed the team of 12 Green Berets — Operational Detachment-Alpha 3336 — and some 100 Afghan commandos to escape a savage, six-hour gun battle April 6, 2008 in eastern Nuristan province, which would become known as the Battle of Shok Valley.
Williams was quoted in Friday's release saying he looks forward "to continuing to lead and serve the regiment and do the best I can to develop, mentor, advise, and bring up Green Berets."
He will continue to serve within the Special Forces community as a sergeant major, the release said.