Mattis to visit troops deployed to US-Mexico border Wednesday
by
Caitlin Kenney
November 13, 2018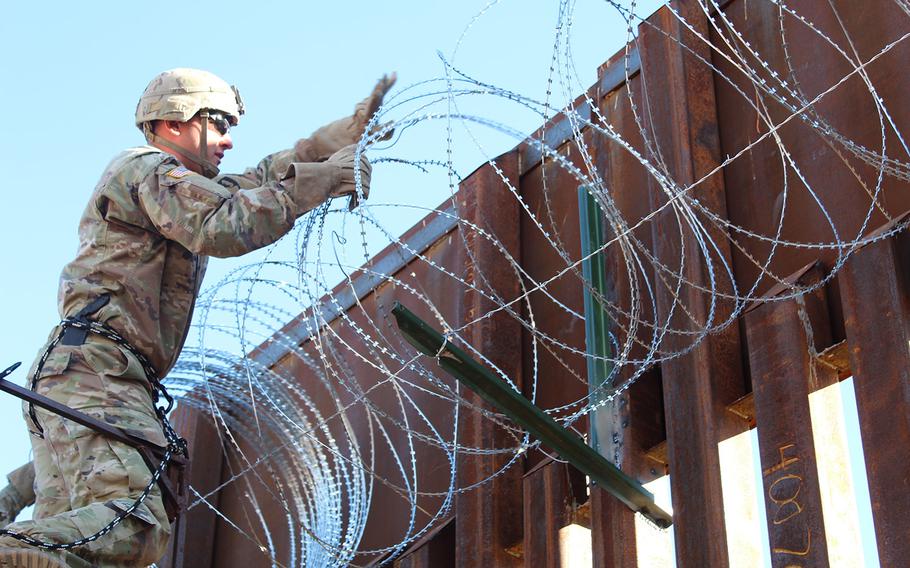 Defense Secretary Jim Mattis said he will visit the U.S.-Mexico border Wednesday, less than two weeks after he ordered active-duty troops to deploy there in response to President Donald Trump's request that the military help protect against a migrant caravan traveling north from Central America.
Mattis will visit with soldiers for about an hour at Camp Donna outside McAllen, Texas, according to Tom Crosson, a Pentagon spokesman. The Defense Department location has tents for soldiers and equipment for the mission.
Mattis said Tuesday that the Defense Department's mission on the southern border remains the same.
"There's been no change to that mission at this time. We'll have to see what the future holds," he said. "But right now, that's the only mission I have."
More than 5,200 troops were initially deployed to support U.S. Customs and Border Protection in Texas, Arizona and California, but that is expected to increase to more than 7,000 soldiers along the southern border. There are now roughly 1,300 troops in California, 1,500 in Arizona and 2,800 in Texas, according to the Defense Department. To this point, soldiers have been mostly putting up concertina wire and assisting CBP with logistical support.
The Pentagon has called up nearly 60 military units and teams with engineering, logistics, aviation, medical, military police and public affairs capabilities primarily from the Army, according to U.S. Northern Command.
The deployment of active-duty troops is the largest single movement of forces since Mattis took office in January 2017. It follows roughly 2,100 National Guard troops deployed to the U.S.-Mexico border region since April to support CBP agents under the umbrella of a separate operation.
Though the migrant caravan, which is reported to number in the thousands and is traveling to Tijuana, Mexico, just across the California border, Mattis said the group's proximity has not changed the Pentagon's plans, though DOD officials meet daily on the issue.
Mattis also said Pentagon officials will provide updates on the cost of the mission "as they become known."
kenney.caitlin@stripes.com Twitter: @caitlinmkenney