Mattis pushes Congress to pass budget to increase combat readiness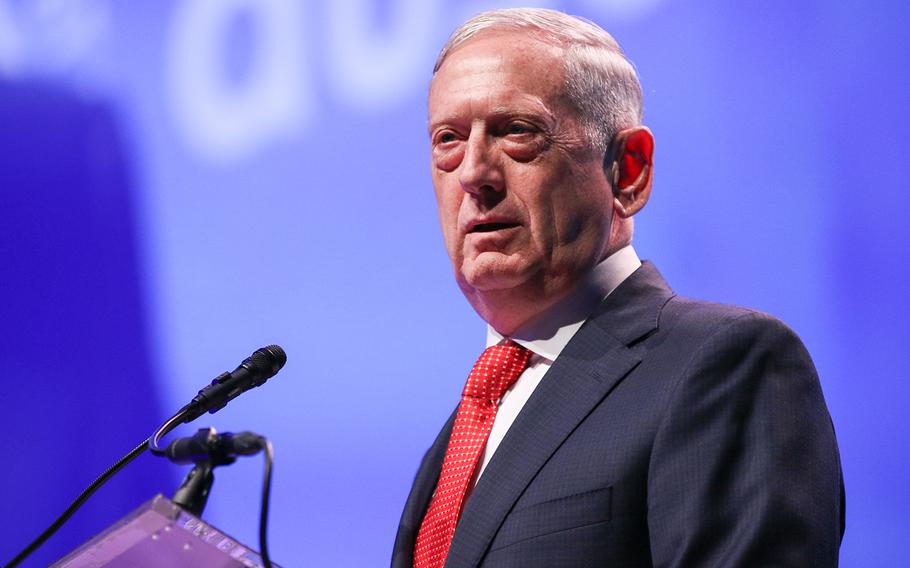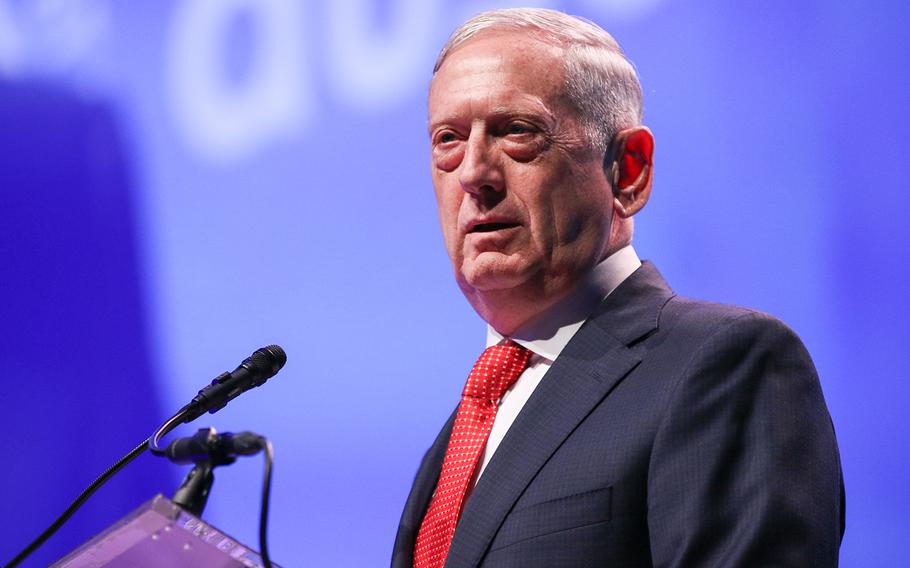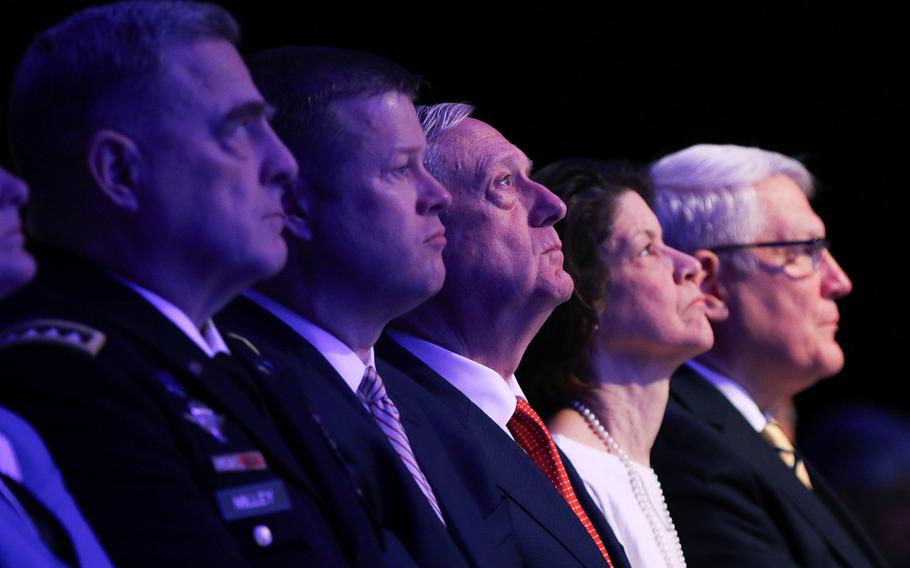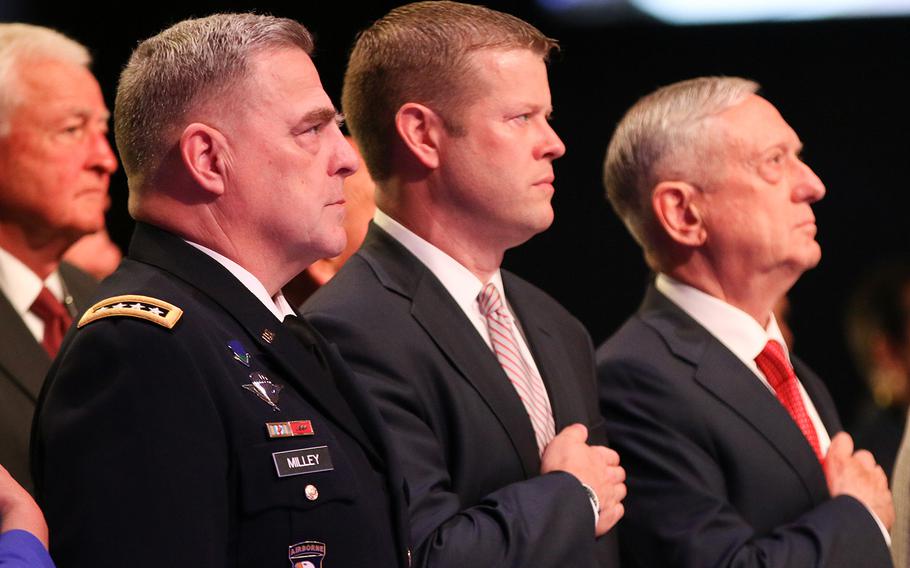 WASHINGTON — Defense Secretary Jim Mattis scolded U.S. lawmakers for their inability to pass a Pentagon budget without spending caps so American armed forces can prepare to battle adversaries around the globe that are gaining strength and becoming more dangerous.
During his keynote address Monday to the Association of the United States Army's annual meeting in Washington, Mattis urged lawmakers to reach an agreement that would fund the Pentagon to Oct. 1, 2018 beyond the $549 billion limit imposed by the Budget Control Act of 2011. He urged Congress do this before Dec. 8, when the Defense Department's current stopgap budget runs out of money.
"I am among the majority in the country that believes our nation can afford survival, and I want the Congress back in the driver's seat of budgetary decisions, not in the spectator's seat of automatic cuts," Mattis said. "I have great confidence in the U.S. Congress, but I have no confidence in automatic, mathematical budget cuts."
The Pentagon is operating with funding amounts near what it was allotted for fiscal year 2017, which was about $593 billion. President Donald Trump in May proposed a total Pentagon budget of about $639 billion for fiscal year 2018, which started Oct. 1. Some lawmakers in Congress have called for budgets in excess of $700 billion. But those options would require repeal of the budget caps imposed by Budget Control Act of 2011, which includes automatic across-the-board spending cuts if Congress exceeds those limits.
Mattis has made increasing the military's combat readiness and battlefield lethality his No. 1 priority. On Monday, he called on military leaders to ensure they are providing compelling evidence to Congress that full, predictable funding for the Pentagon is a necessity.
"We need everyone to make certain we are laying out the problem in a manner that makes no doubt about what we're asking for to ensure that America's Army is at the top of its game," Mattis said.
That means convincing lawmakers that by providing the Pentagon additional funding the military will become more deadly. Mattis believes increased lethality would work as a deterrent to the United States potential foes including Russia, Iran and North Korea.
He told the soldiers gathered at the conference that training to provide Trump with military options to deal with North Korea would help deter the provocative nation from considering an attack on the United States or its allies.
"Right now we need to be so ready [to] fight … that everybody in the world wants to deal with Secretary [Rex] Tillerson at the Department of State and not the Department of Defense and the United States Army," Mattis said.
dickstein.corey@stripes.com Twitter: @CDicksteinDC