Mattis calls for unity in his first address to the Pentagon
by
Tara Copp
January 25, 2017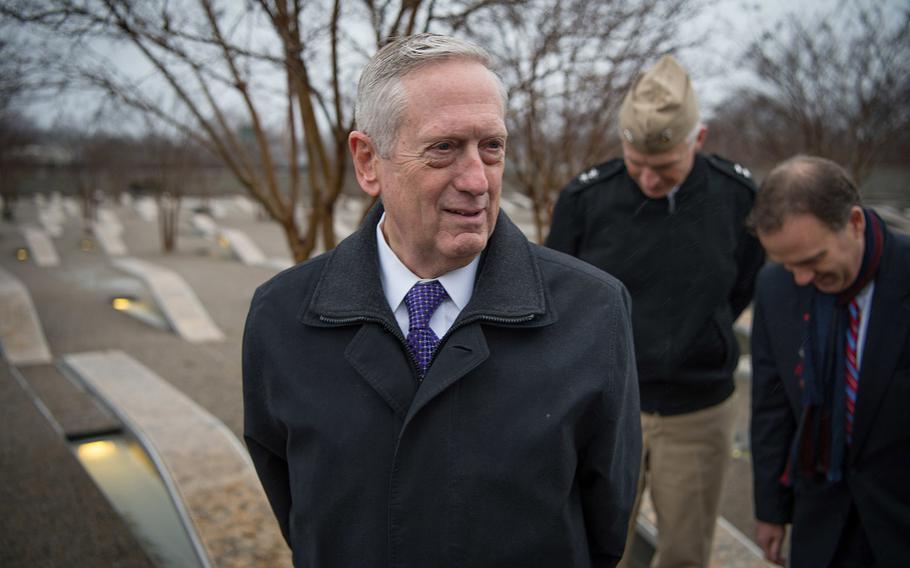 WASHINGTON — Defense Secretary James Mattis' first address to the Pentagon was an appeal for unity and a reminder of how military and uniformed personnel in the Defense Department have often served as a beacon in the nation's most deeply divided times.
Mattis was delivering remarks to honor Martin Luther King Jr. The national day of observance for King was Jan. 16 before Mattis was sworn in as defense secretary.
"In our nation's history, our military has often served as an example to the American people of unity and strength; of how a diverse group of people can be motivated by austere conditions and the grim realities of the battlefield to come together as equals," Mattis told military and civilian personnel assembled in the Pentagon's auditorium Wednesday.
Mattis' address echoed a statement that he issued shortly after being sworn in Friday, the same day as President Donald Trump's inauguration. Mattis recognized the military and intelligence community for their service as the "sentinels and guardians of our nation." He also said the nation could see "the fundamental unity of our country" within the Defense Department community.
In his remarks Wednesday, Mattis returned to the theme of unity.
"Anyone who's taken the oath has experienced that unity. We've experienced the co-equal commitment of all hands and all ranks to one common mission – a mission that calls upon all hands to strive together, to fight together, and to watch out for each other," he said.
Trump is expected to visit the Pentagon on Friday.
copp.tara@stripes.com Twitter: @TaraCopp