Video
Massive earthquake causes damage to Joint Base Elmendorf-Richardson in Alaska
by
Caitlin M. Kenney
November 30, 2018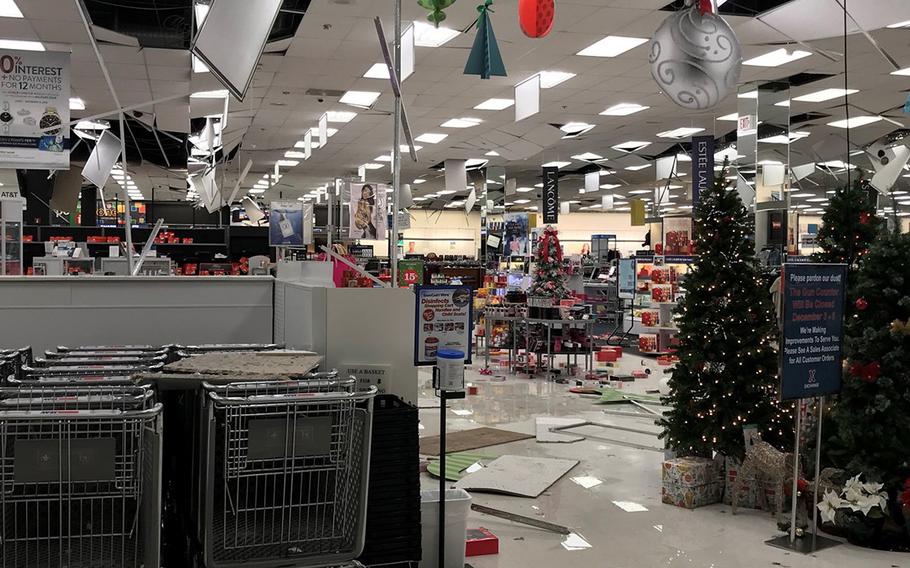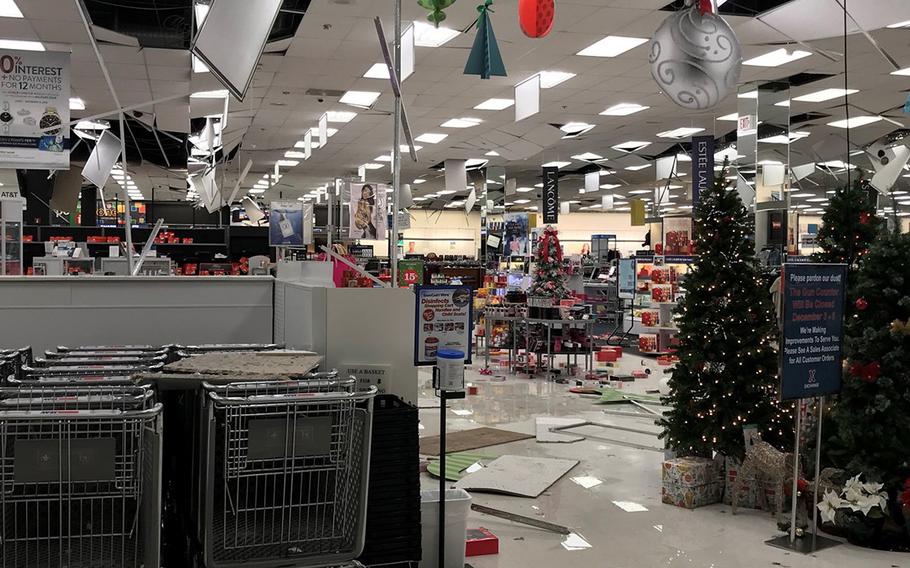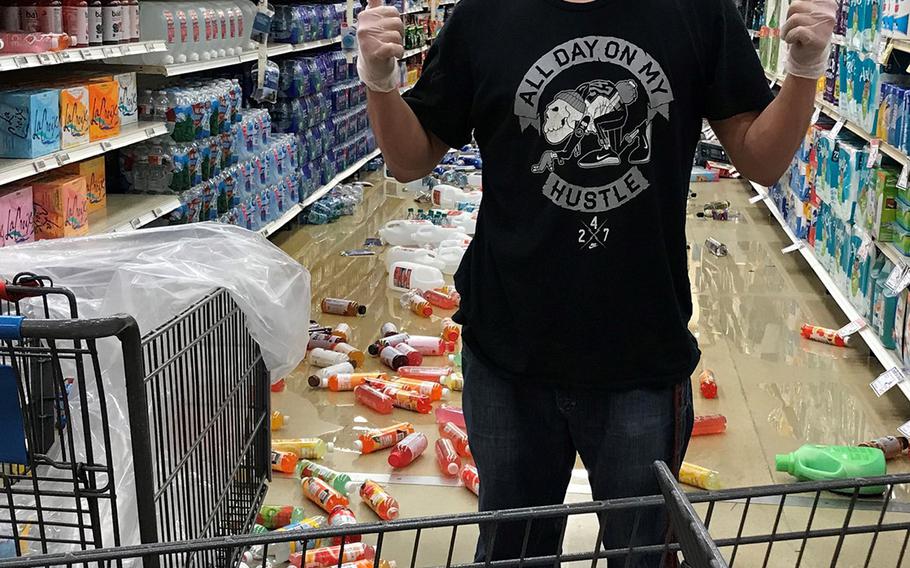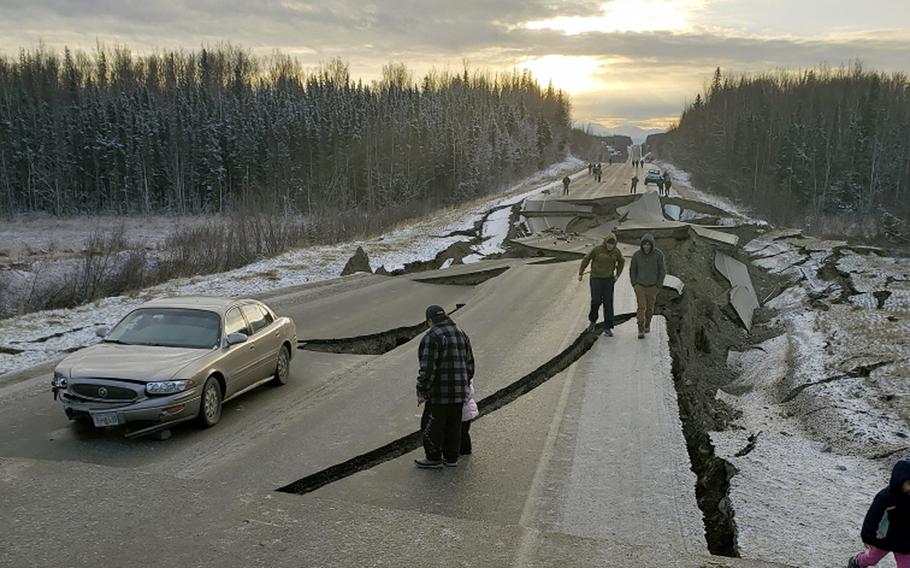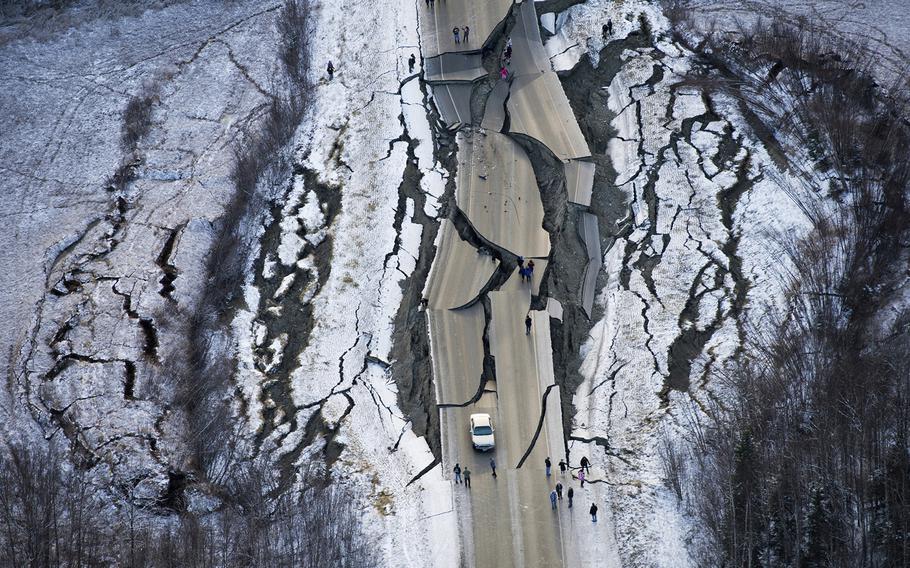 WASHINGTON — Joint Base Elmendorf-Richardson sustained a water leak Friday and only necessary personnel are now permitted on the base after a 7.0 magnitude earthquake hit about seven miles northwest of the Anchorage, Alaska installation.
Posts on the base's Facebook page state they had shut off water to the Elmendorf side of the facility due to the leak and are assessing power availability across the base. They also reported all gates at the base are intact but access onto the base was limited until further notice.
"Servicemembers from Joint Base Elmendorf-Richardson are accounting for personnel and conducting a damage assessment of installation facilities from today's earthquake, and are preparing to provide emergency support to the base populace and the community if needed," Pacific Air Forces public affairs wrote in an email. "We are not expecting to be impacted by the tsunami, but are trained and prepared. Regular updates will be posted on the Joint Base Elmendorf-Richardson (JBER) official Facebook page."
The earthquake occurred at about 8:30 am Friday local time, according to the Alaska Earthquake Center website. Additional smaller earthquakes have been detected in the region.
The Anchorage Daily News, a local newspaper, reported power is out in areas throughout the region and some roads have been severely damaged. The newspaper also reported their newsroom suffered damaged to walls and ceiling panels as well as objects thrown off desks.
The National Tsunami Warning Center for the National Weather Service in Palmer, Alaska reported there is no danger of a tsunami from the earthquake. An earlier tsunami warning was canceled at about 10 a.m. local time, the Anchorage Daily News reported.
President Donald Trump tweeted after 3 p.m. eastern time: "To the Great people of Alaska. You have been hit hard by a "big one." Please follow the directions of the highly trained professionals who are there to help you. Your Federal Government will spare no expense. God Bless you ALL!"
Joint Base Elmendorf-Richardson is home to more than 13,000 military personnel, nearly 20,000 family members and 3,000 civilian employees, according to its website. Several Army and Air Force units are located there, including the 25th Infantry Division, Army Alaska headquarters, as well as Air Force aircraft including F-22s, C-130 Hercules, and HH 60 Pave Hawks.
kenney.caitlin@stripes.com Twitter: @caitlinmkenney