Mark Green withdraws from Army secretary consideration
by
Corey Dickstein
May 5, 2017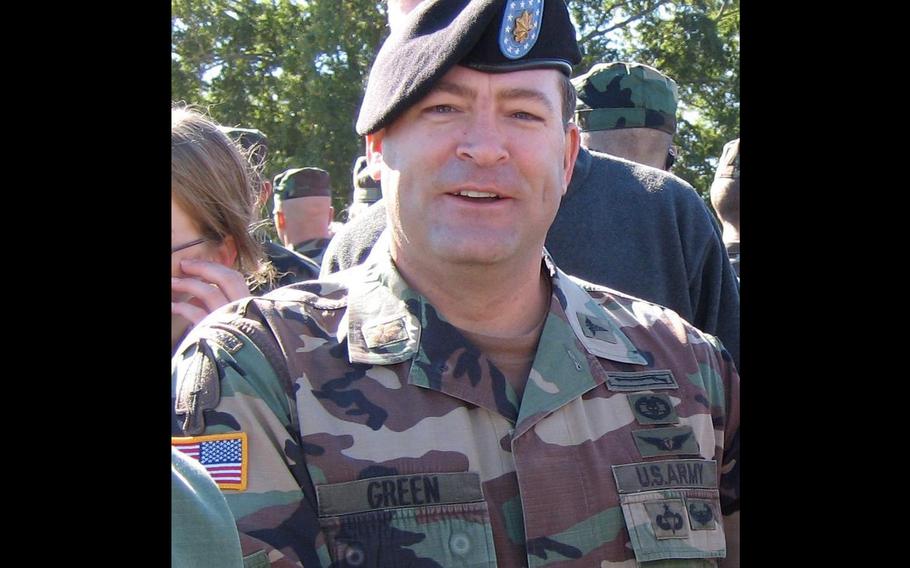 WASHINGTON — Mark Green, the second candidate for Army secretary nominated by President Donald Trump, withdrew his name from consideration for the job Friday afternoon amid a chorus of opposition to him largely over concerns about his expressed views on gay and transgender people.
"It is with deep regret today I am withdrawing my nomination to be the Secretary of the Army," Green said in an emailed statement. "I am honored that President Trump nominated me for this position. I appreciate his support and confidence in me, as well as that of Secretary [of Defense Jim] Mattis and many others."
The White House announced April 7 that it intended to nominate Green, a West Point graduate who served as an Army infantry officer and flight surgeon, for Army secretary. His nomination was never formally sent to the Senate. Green now serves as a Republican state senator in Tennessee and is the CEO of an emergency department staffing company.
Within hours of the White House announcement of Green's nomination, Lesbian, Gay, Bisexual and Transgender advocacy groups, including the Human Rights Campaign and the American Military Partner Association, began speaking out against him. They cited past comments Green, a devout Christian, made publicly and legislation that he introduced that they said would allow businesses to discriminate against LGBT people.
Those comments included referring to transgendered people as diseased.
"If you poll the psychiatrists, they're going to tell you transgender is a disease," Green told a Chattanooga, Tenn., Tea Party rally in September.
He also encouraged Tennessee to reject the Supreme Court ruling on same-sex marriage and spoke out against teaching about Islam in public schools.
The comments on Islam drew criticism from Islamic groups, including the Council on American-Islamic Relations.
In recent days, Green has found his nomination contested by members of Congress, including Sen. Elizabeth Warren, D-Mass., a member of the Armed Services Committee, which must sign off on service secretary nominees before a full Senate vote.
Green on Friday blamed partisan politics for his decision to withdraw his name.
"Unfortunately, due to false and misleading attacks against me, this nomination has become a distraction," he said in the statement. "Tragically, my life of public service and my Christian beliefs have been mischaracterized and attacked by a few on the other side of the aisle for political gain. While these false attacks have no bearing on the needs of the Army or my qualifications to serve, I believe it is critical to give the president the ability to move forward with his vision to restore our military to its rightful place in the world."
Ashley Broadway Mack, president of the American Military Partner Association, quickly released a statement Friday that she was "pleased" Green would not become the Army's secretary.
"Mark Green should never have even been considered for Secretary of the Army," she said in a statement. "His vicious attacks on LGBT people should have been disqualifying from the very beginning. It took an overwhelming chorus of voices speaking out in outrage over the nomination, but we are pleased that in the end, what is best for our military families has prevailed."
Trump's first Army secretary nominee, Vincent Viola, another West Point graduate, was forced to withdraw his name for financial concerns. The billionaire businessman said he could not divest himself from his business ties to avoid potential conflicts of interest.
dickstein.corey@stripes.com Twitter: @CDicksteinDC