Marines to bar 'Confederate-related paraphernalia' on bases
---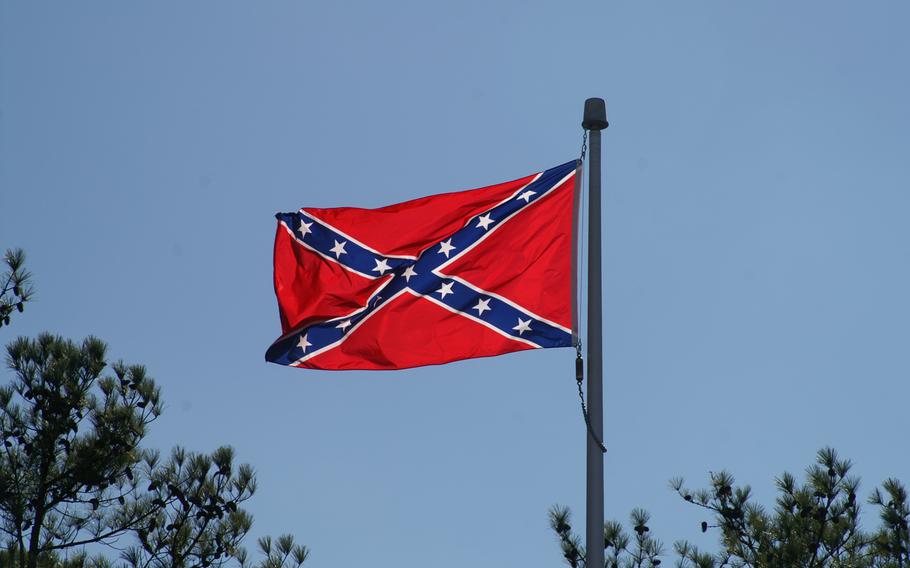 The Marine Corps' top officer has directed the removal of "all Confederate-related paraphernalia" from the service's installations, a document posted online revealed.
B.A. Friedman, a military analyst specializing in amphibious warfare, tweeted a photo Wednesday showing part of the document. It shows a directive that was tasked to headquarters staff but isn't yet a published order.
A Marine Corps spokesman confirmed that Commandant Gen. David Berger issued the guidance but offered few details.
"Last week, the Commandant of the Marine Corps directed specific tasks to be reviewed or addressed by Headquarters Marine Corps staff," service spokesman Capt. Christopher Harrison said in an email. "Many of the tasks were published on Twitter Friday (Feb. 21). Other tasks not published are mostly administrative matters."
Berger's spokesman first confirmed the directive Wednesday in a report by Task and Purpose.
It remains unclear whether the ban would apply to barracks rooms or if it would require removing any existing features on bases.
Berger had outlined his "most important matters for immediate execution" in a series of posts, including moves to advance gender integration into fields previously closed to women, expand and update parental leave policies and raise the intelligence standard for infantry Marines.
Confederate symbols, such as the battle flag used by states that seceded during the Civil War, have long been displayed by Southerners who view the banner as an emblem of their heritage. Others view the flag, which has been used by white supremacist groups, as racist or treasonous.
Issues related to white supremacy have led to high-profile court cases involving Marines in recent years.
Two Marines were separated from the service for their ties to white supremacist or extremist organizations, after they were charged with trespassing for hanging a white nationalist banner during a Confederate Memorial Day rally in Graham, N.C., in May 2017. Staff Sgt. Joseph W. Manning was discharged in late 2017 and Sgt. Michael J. Chesny was separated in April 2018.
Also in 2018, the Marine Corps court-martialed Vasillios "Billy" Pistolis, 19, a lance corporal that media outlets ProPublica and Frontline linked to the neo-Nazi groups Atomwaffen Division and Traditionalist Worker Party.
Pistolis was convicted of disobeying orders and making false statements. He was reduced to a private first class and sentenced to a month in prison two years ago in June.
Earlier this month, House lawmakers held a hearing on white supremacy and extremism in the ranks, at which some representatives questioned whether the military services were taking the issue seriously enough.
Some in recent years have also called for removal of Confederate monuments on public property and advocated renaming Army bases and Navy ships that honor Confederate leaders or battlefield victories.
The Army has 10 installations named after Confederate leaders but no other services have any, a 2017 Congressional Research Service report said.
The document Friedman shared did not appear to give a deadline or scope of the Confederate-related paraphernalia removal order.
"Any official policy decisions, changes or implementation plans will be published via appropriate orders and messages," Harrison said.
garland.chad@stripes.com Twitter: @chadgarland
---
---
---
---