Marine lance corporal's suicide caused lockdown at Twentynine Palms
by
Caitlin M. Kenney
July 10, 2020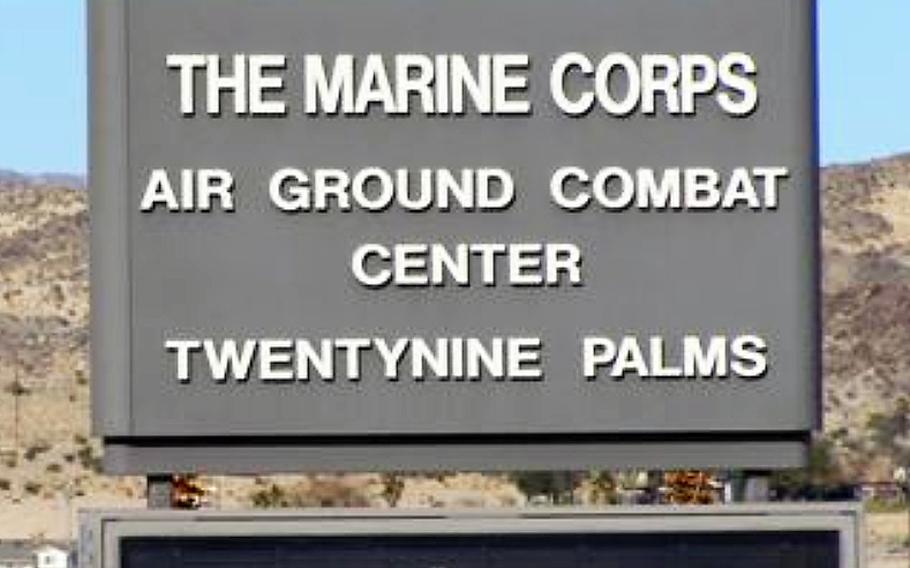 WASHINGTON — A 23-year-old lance corporal from New York was at the center of an incident Tuesday morning at Marine Corps Air Ground Combat Center Twentynine Palms, Calif., that forced the base to lock down for hours and ended with the Marine shooting himself, the service said Friday.
Casey R. Hayden was a member of the 7th Marine Regiment, 1st Marine Division stationed at the base where he worked as an ammunition technician at the time of his death, according to 1st Lt. Cameron Edinburgh, a spokesman with 1st Marine Division.
On Tuesday, military police responded to reports of gunshots at 6:30 a.m. on Twentynine Palms, causing the base to impose a shelter-in-place order. At about 8:30 a.m., Hayden sustained a self-inflicted gunshot wound and was given first aid on the scene, Edinburgh said. He was transported to Desert Regional Medical Center in Palm Springs, where he died at 9:49 a.m.
Hayden's death was deemed a suicide by Marine Corps Brig. Gen. Roger Turner, the commanding general at Twentynine Palms, in a statement on the installation's official Facebook page Tuesday evening.
"I want to express my deepest condolences to his family and his fellow Marines. I was extremely proud of the response from our military police, fire and rescue, and Mercy Air. They did their very best," he said in the statement.
The incident remains under investigation, according to the Marine Corps.
Hayden served for almost six years, reporting to boot camp at Marine Corps Recruit Depot Parris Island, S.C., in October 2014, according to information in his service record provided by the Marine Corps. He attended infantry and quartermaster school in early 2015.
He arrived at his first unit, the 11th Marine Regiment, 1st Marine Division at Camp Pendleton, Calif., in June 2015. His next unit, Combat Logistics Regiment 15, 1st Marine Logistics Group, was also at Camp Pendleton, where he reported in February 2017. Hayden reported to his recent unit on Twentynine Palms in April 2019.
Hayden achieved his rank of lance corporal in February and his awards are the National Defense Service Medal, Global War on Terrorism Service Medal, and the Sea Service Deployment Ribbon, according to information in his service record.
Kenney.Caitlin@stripes.com Twitter: @caitlinmkenney