Marine is paralyzed after being shot in training mishap at Twentynine Palms
---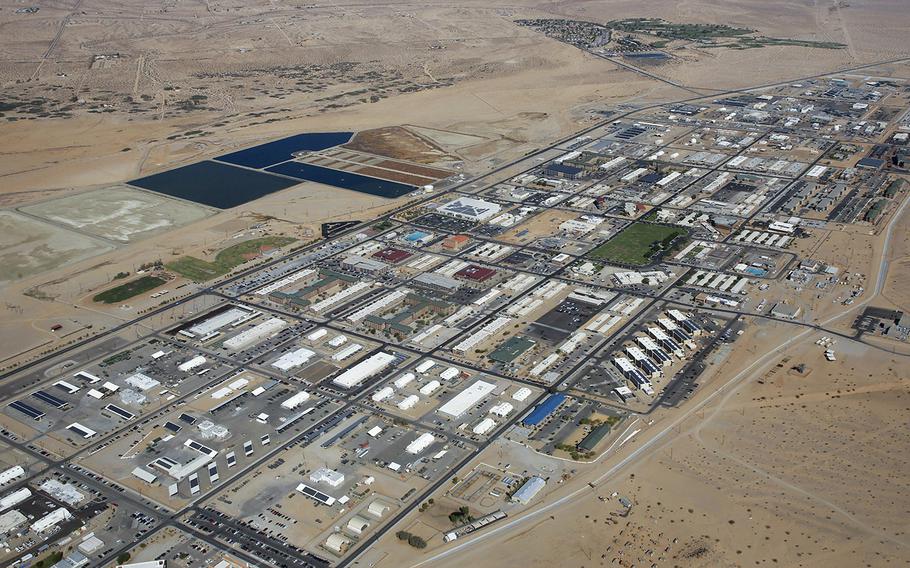 WASHINGTON— A Marine was left paralyzed after being shot during a live-fire training mishap at Twentynine Palms, Calif., according to the Navy and Marine Corps.
The unidentified Marine, a member of the 1st Battalion, 25th Marine Regiment, was injured July 28 during scheduled live-fire training at the Marine Corps Air Ground Combat Center, Maj. Kendra Motz, a Marine spokeswoman, confirmed Friday in a statement. The regiment is a Marine reserve unit based at Fort Devens, Mass., that was training for an upcoming deployment to support U.S. Indo-Pacific Command in conducting exercises across the region, according to a Marine Forces Reserve news release about the unit's training.
A document on mishap incidents within the service by the Naval Safety Center recorded the Marine, a lance corporal, had been shot and paralyzed from the neck down. The service did not identify the injured Marine.
The Marine was treated and stabilized by a medical support team at the range and was transported to Desert Regional Medical Center in Palm Springs, Calif., Motz said. He has been transferred to a specialized care facility, remaining in serious but stable condition.
The incident is under investigation, according to 1st Lt. Cameron Edinburgh, a Marine spokesman.
"We recognize our training operations are inherently dangerous and we place safety at the forefront of every mission," Motz said in the statement. "We stand with the family of the injured Marine and we are grateful to the medical professionals for their care and support to one of our own."
---
---
---
---