Man arrested after trying to blow up vehicle in Pentagon parking lot, feds say
by
Nikki Wentling
February 25, 2020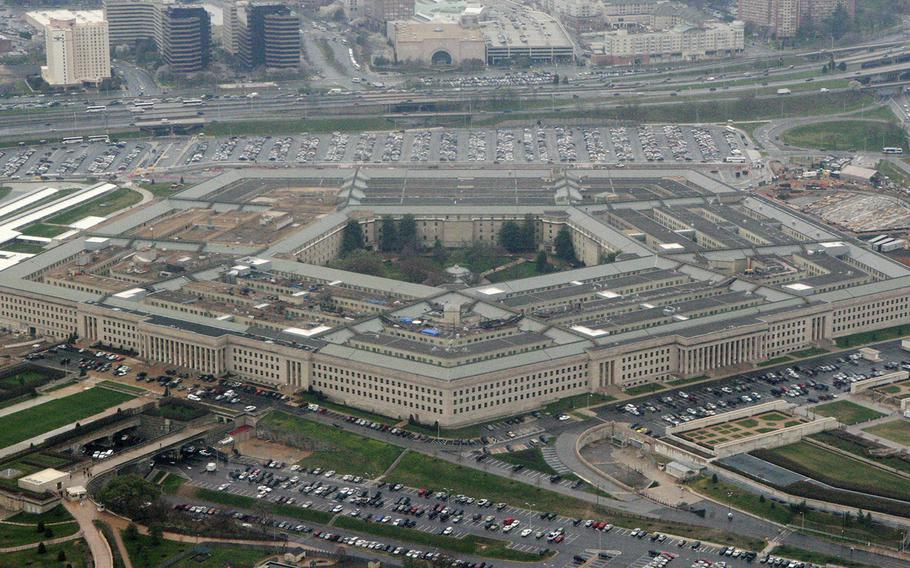 WASHINGTON — An Arkansas man was arrested Monday after he attempted to blow up a vehicle in the Pentagon's north parking lot and led police on a manhunt that ended at Arlington National Cemetery, according to the Justice Department.
Police arrested Matthew Dmitri Richardson, 19, of Fayetteville, Ark., on charges of maliciously attempting to damage and destroy by means of fire. He was set to make his initial appearance in federal court Tuesday afternoon.
Richardson was spotted by a Pentagon police officer about 10:45 a.m. in the parking lot, where he was allegedly seen striking a cigarette lighter to a piece of fabric that was inserted into a vehicle's gas tank. Richardson told the officer that he was going to "blow this vehicle up," as well as himself, according to the Justice Department.
The owner of the vehicle is an active-duty service member who does not know Richardson, the Justice Department said.
When the Pentagon officer approached Richardson, he ran onto Virginia State Route 27 and jumped over a fence into Arlington National Cemetery. He was captured about 1 p.m. near Arlington House, a memorial to Robert E. Lee on cemetery grounds. A cemetery spokesman said Monday that no staff or visitors were injured.
Police found Richardson with a cigarette lighter and gloves, according to the Justice Department.
Richardson was previously arrested in Arlington County on Feb. 22 on two counts of felony assault on a law enforcement officer. He also has an outstanding warrant in West Fork, Ark. The West Fork Police Department put out a call for his arrest on Feb. 13.
After initial rumors Monday of a man with a bomb in the Pentagon parking lot, a defense official said someone was found "poking around vehicles" but there were no reports of an explosive device.
If convicted, Richardson faces a mandatory minimum of five years in prison. The case is being prosecuted by the U.S. Attorney's Office for the Eastern District of Virginia.
wentling.nikki@stripes.com Twitter: @nikkiwentling