Louisiana military bases brace for Barry as the National Guard steps up
---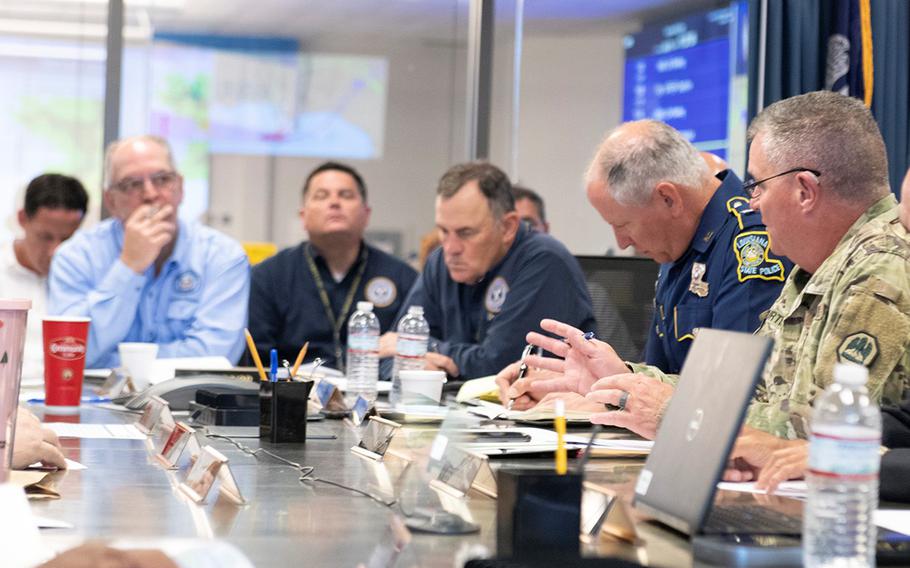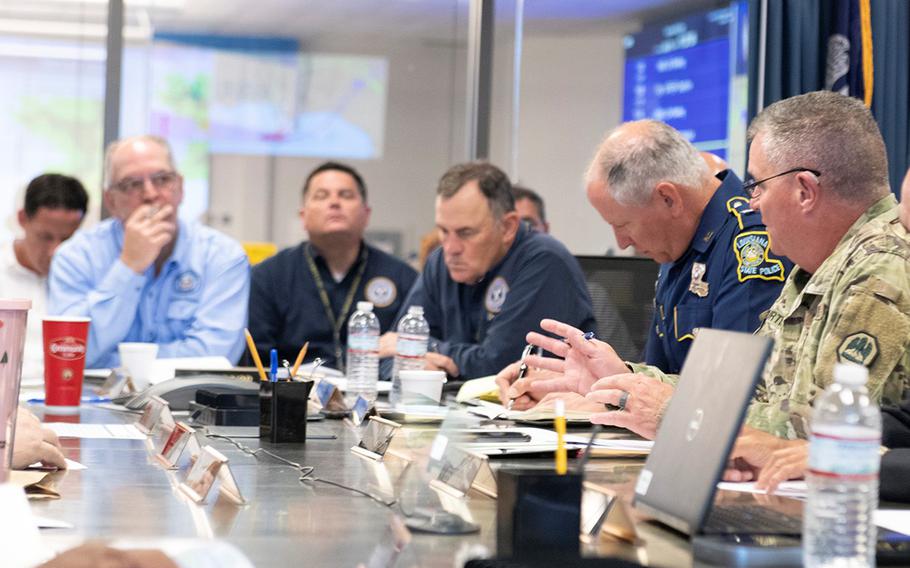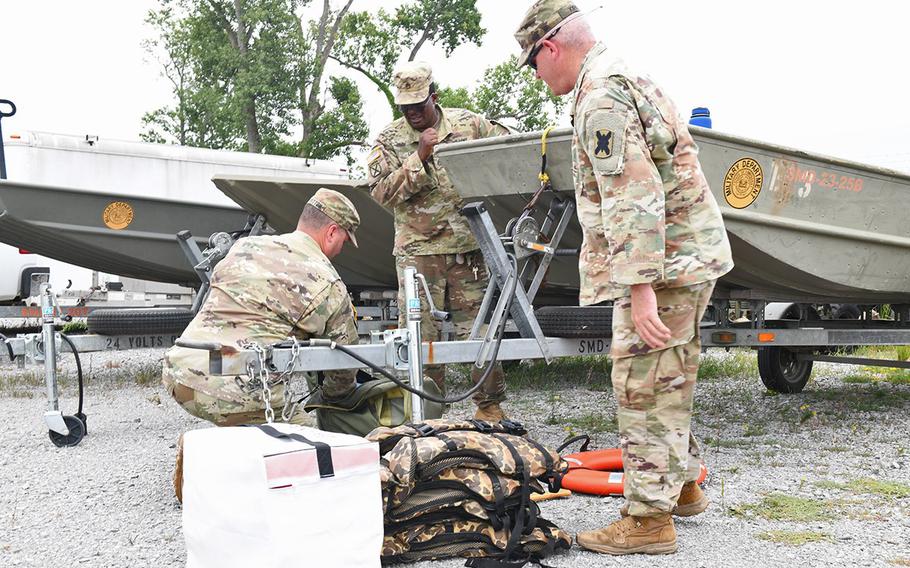 With Tropical Storm Barry churning across the warm waters of the Gulf of Mexico, the military in Louisiana is preparing for its potential landfall this weekend as a hurricane.
The storm developed into a tropical storm on Thursday and is expected to become a category 1 hurricane by Saturday morning before making landfall along the central coastline of Louisiana, according to the National Weather Service.
The Louisiana National Guard, as directed by Gov. John Bel Edwards, has been authorized to activate up to 3,000 soldiers and airmen, according to a release from the state's guard.
"The Louisiana National Guard is taking a proactive and aggressive approach in dealing with the preparations ahead of Tropical Storm Barry," said Maj. Gen. Glenn H. Curtis, adjutant general of the Louisiana National Guard. "This will allow our guardsmen to be more successful in their priority missions immediately following the storm – search and rescue operations and commodities distribution."
In addition to high-water vehicles and boats staged in more than 20 communities, the National Guard has helicopters ready to support search and rescue, evacuation and reconnaissance missions as needed.
Additional assets are being moved and staged in the New Orleans area and large quantities of drinking water, blankets and sandbags have been moved, delivered or positioned for distribution following the storm.
Meanwhile, Naval Air Station Joint Base New Orleans has brought all of its aircraft inside and tied down one C-130 airplane, said Navy MC1 Micah Blechner, spokesman for the base. The base will operate Friday with mission-essential personnel only.
Home to Marine Forces Reserve units, Air National Guard, Navy and Coast Guard, Joint Base New Orleans has about 5,000 people who work on the base daily, Blechner estimated. The aircraft taken indoors include FA-18 Hornet fighter jets and MH-60 Seahawk helicopters.
Coast Guard personnel at the base are on standby for search and rescue mission, he said.
Further inland at Fort Polk, the base has sent out information to the community and officials are monitoring a rotation of soldiers from the 82nd Airborne Division at the base's Joint Readiness Training Center, according to information provided by the base public affairs office.
Thayer.rose@stripes.com Twitter: @Rose_Lori
---
---
---
---