Lawmakers want VA to address backlog of FOIA requests from vets, advocates
by
Nikki Wentling
June 16, 2020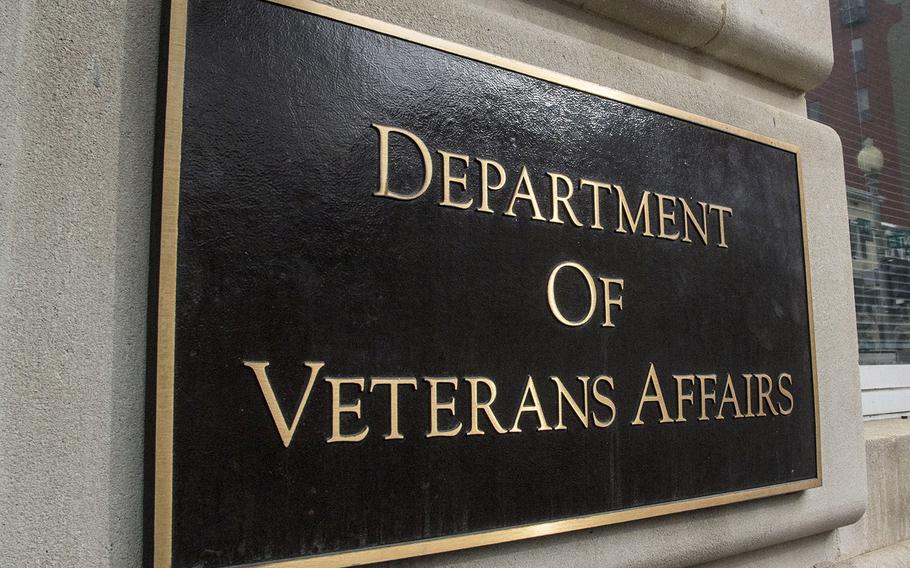 WASHINGTON — Two veterans in Congress introduced legislation Monday that would force the Department of Veterans Affairs to respond to a backlog of requests made through the Freedom of Information Act, many from veterans themselves and advocacy groups.
Reps. Gil Cisneros, D-Calif., and Max Rose, D-N.Y., accused the department of lacking transparency. They said technology issues at the VA have prevented the agency from responding to hundreds of FOIA requests for information. The bill would require the VA to fix the IT issues and reduce its backlog of FOIA requests by 75% within three years.
Cisneros said many of the FOIA requests filed with the VA are from veterans or service organizations, looking for specific information not easily available to them.
In addition to requiring the VA to fix its FOIA process and reduce the backlog, the legislation introduced Monday directs the National Archives to review the VA's response process. The Office of Government Information Services at the National Archives reviews the FOIA processes at government agencies when called upon to do so.
According to a VA report, there were 2,631 backlogged FOIA requests and 118 backlogged appeals at the end of 2019. Requests are considered "backlogged" when the department has failed to respond to them within 60 days. Some of the oldest unfulfilled requests date back to 2011.
"We'd never let outdated technology and a lack of resources stand in the way of our military accomplishing its mission, so we shouldn't let it stand in the way of the VA serving those soldiers with transparency and accountability once they come home," Rose said in a statement.
Cisneros served as a supply chain officer in the Navy, and Rose is an Army captain and Afghanistan War veteran. Both serve on the House Committee on Veterans' Affairs.
In 2019, the VA processed 23,749 FOIA requests, of which the department fully granted 5,046. The VA rejected 5,018 requests, and partially denied 9,500. In other cases, the agency said it was unable to contact the people who filed the FOIAs so considered them denied. The VA did not immediately respond Monday to a request for comment.
Wentling.nikki@stripes.com Twitter: @nikkiwentling