Lawmakers question Navy shipbuilding cuts in 2021 budget and feasibility of 355-ship goal
by
Caitlin M. Kenney
February 28, 2020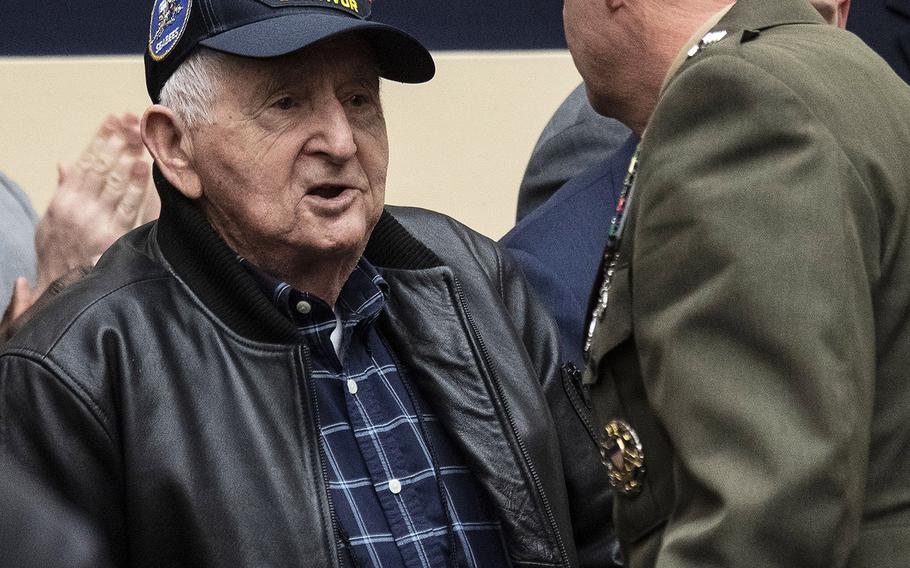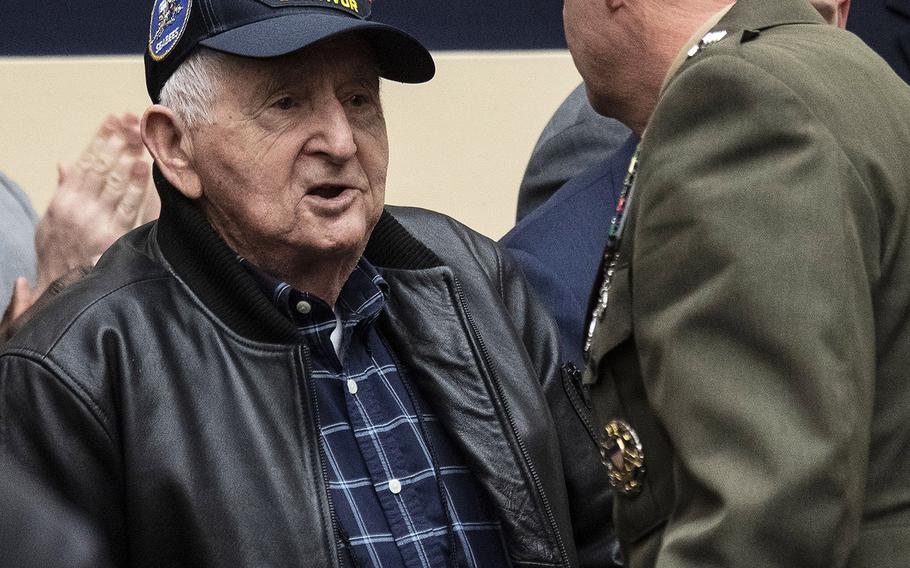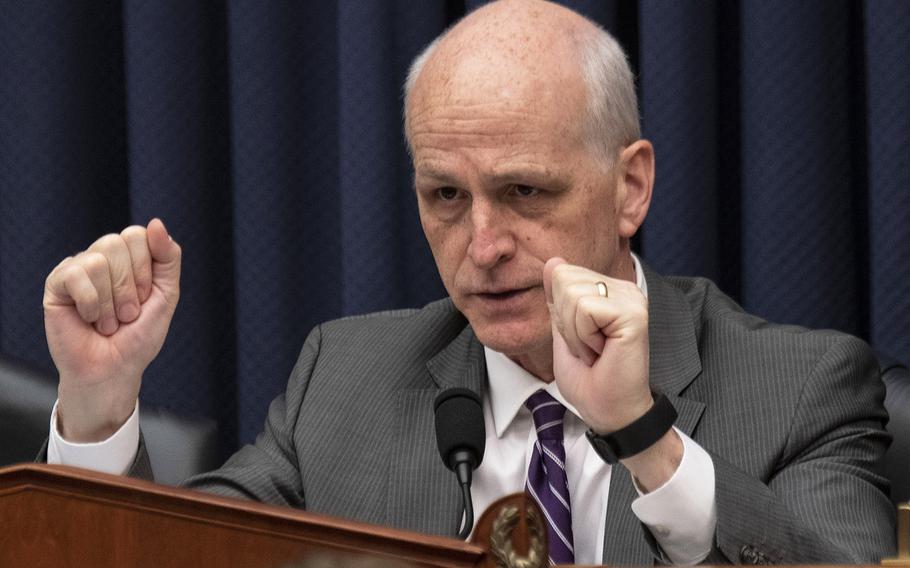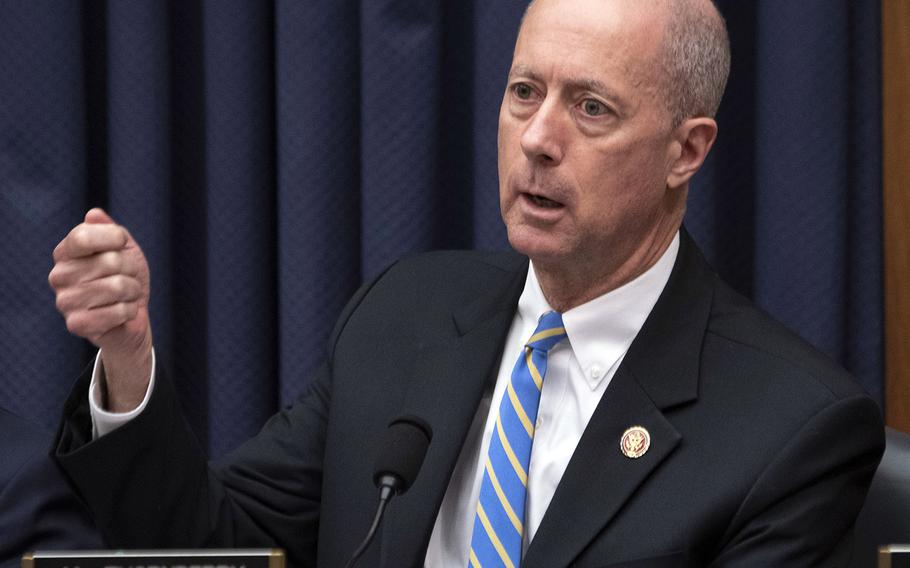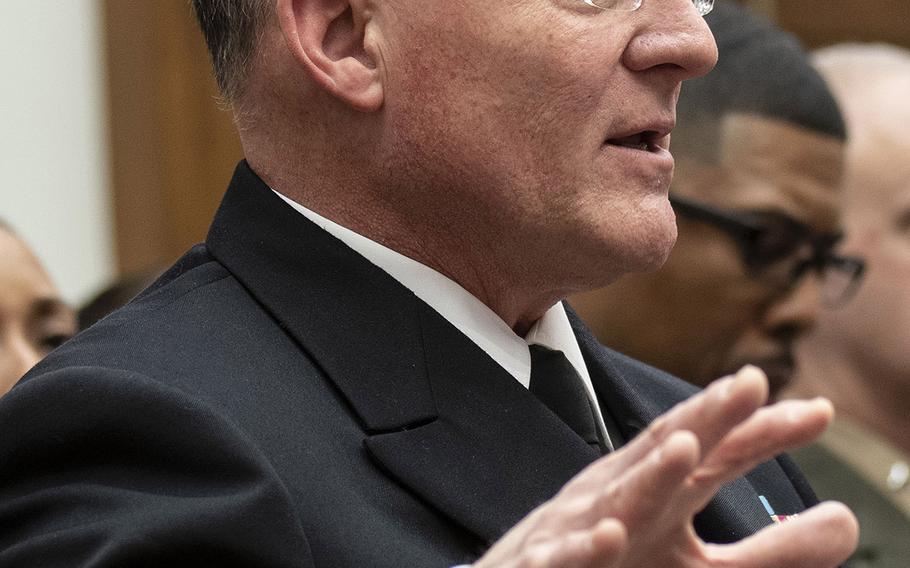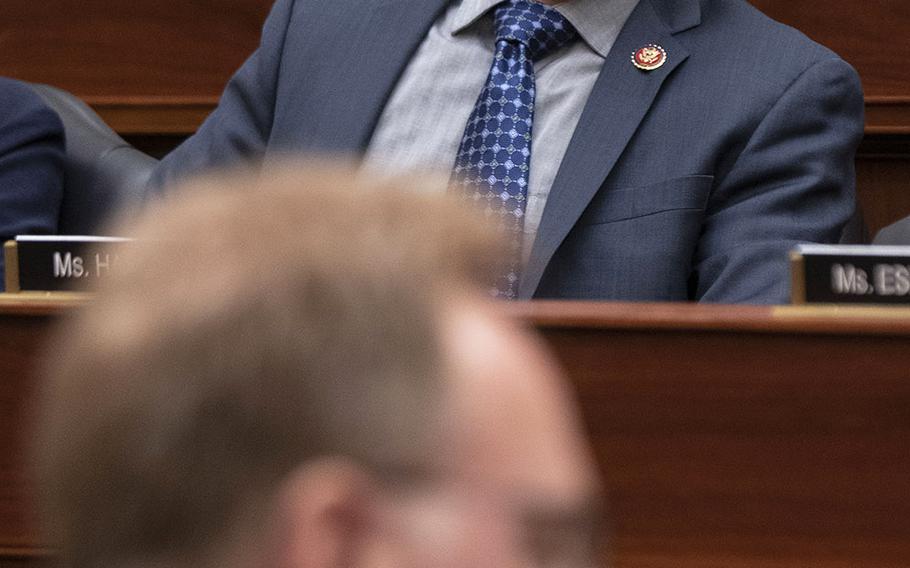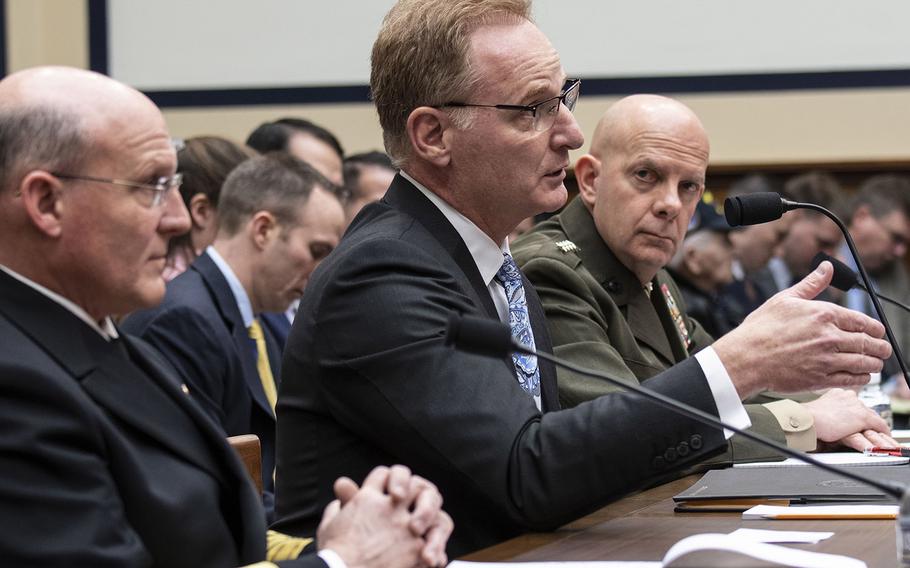 WASHINGTON — House lawmakers voiced frustration to naval leadership Thursday about shipbuilding cuts in the fiscal year 2021 budget proposal. Uncertainty is growing about how the sea service can reach its 355-ship goal in 10 years while funds are being reduced and diverted to build the U.S.-Mexico border wall.
Acting Navy Secretary Thomas Modly told representatives on the House Armed Services Committee that the Navy still plans to make its goal.
"While this budget does slow our trajectory to a force of 355 ships or more, it does not arrest it. … We are still deeply committed to building that larger, more capable, more distributed naval force within what I consider a strategically relevant time frame of no more than 10 years."
The Navy is requesting $207.1 billion, a $2.9 billion decrease from its 2020 enacted funding. The request includes the budget for the Marine Corps.
The Navy aims each year to move toward its total battle-force requirement of 355 ships by 2030. However, the 2021 request has a 17% reduction in shipbuilding procurement, from $24 billion to $20 billion. The Navy seeks contracts for eight battle-force ships in 2021. However, funding for one Virginia-class submarine the Navy had already planned to buy in 2021 did not make it into the proposal. The money was instead put into the Navy's operations and maintenance funding.
The budget proposal allows for 306 deployable ships by the end of 2021, up from 297 ships in 2020.
The Navy is putting more money in operations and maintenance for 2021 because the service needs to improve readiness after falling behind for many years, Modly said.
"Because that immediately impacts the safety and security of the sailors and Marines that we put out on these platforms," he said. "We could not in good conscience trade that money for more ships that could not operate properly with the right equipment and with the right readiness. And so that's the trade we made."
Congress is still waiting on the Navy to submit its 30-year shipbuilding plan, which is required by law. It's being held up because Defense Secretary Mark Esper wants time to compare it to the new Integrated Force Structure Assessment that the Navy has sent him, Modly said. That details the service's plans for the specific makeup of its fleet, such as how many aircraft carriers, submarines and destroyers it needs to compete against Russia and China.
The reduction of shipbuilding funds became even more of a concern for congressional members Feb. 13, when Esper approved $3.8 billion in FY 2020 operations and maintenance funds to be diverted to support building the border wall. Those funds were to be used for ships and aircraft, including a Landing Helicopter Assault ship; two F-35B Lightning II fighters; and a P-8A Poseidon reconnaissance aircraft used in counter-submarine operations.
"To be frank, it's not helpful because it takes a ship out of a plan that we're driving toward," Modly said of the unfunded submarine.
The diversion of funds irritated HASC members Thursday, and they repeatedly pointed to the 2018 National Defense Strategy's focus on competing against Russia and China, which have increased their naval operations and continue to grow their submarine fleets.
Rep. Joe Courtney, D-Conn., questioned the purchase of two salvage ships in the 2021 budget proposal instead of more submarines.
When it comes to defending against near-peer adversaries, "attack submarines are really the tip of the spear in terms of what we need out there," he said.
Some lawmakers said the 355-ship goal in 10 years was impossible to meet. Rep. Adam Smith, D-Wash., chairman of the committee, called it "aspirational," and not a realistic strategy.
Modly defended the number and timeline, stating that it can be met with "a reasonable plan that demonstrates how we can get there on an accelerated path and political will. That's it."
Rep. Elaine Luria, D-Va., questioned the necessity for 355 ships.
"I've been struggling to do your math because you said we could get to 355 ships by the end of this decade," she said. "I mean, do you have proof that our industrial base can even do that if we threw all the money that the taxpayers had at it? Would it even be physically possible?"
"I think it's possible," Modly responded.
"So it's possible in the plan that we haven't seen yet. It tells us how to get to 355 in a decade?," Luria asked.
"I will be able to tell you how I think we can get there, yes ma'am," Modly replied.
Smith said that focusing on the 355 number "kind of offends me" because it detracts from hearing more about what capabilities the Navy needs.
"You could have 355 rowboats, theoretically, and you'd have 355 ships," he said. "The point is much more the capabilities and the deployability" of each ship.
kenney.caitlin@stripes.com Twitter: @caitlinmkenney