Last Navy F/A-18C Hornet makes final flight
---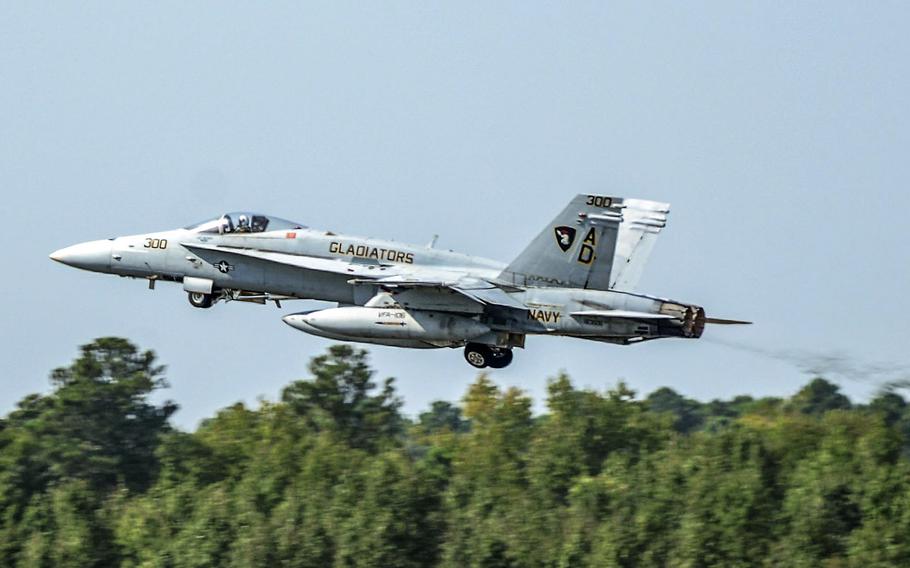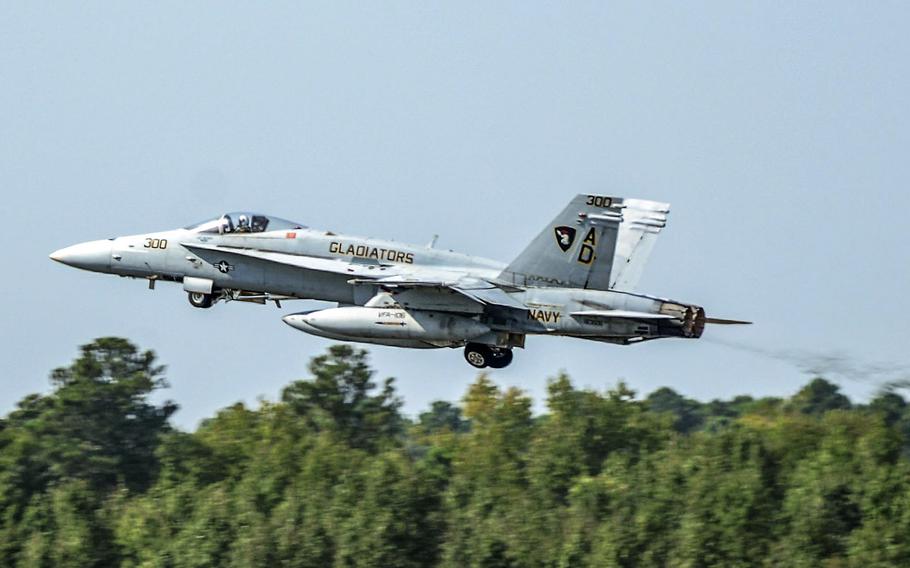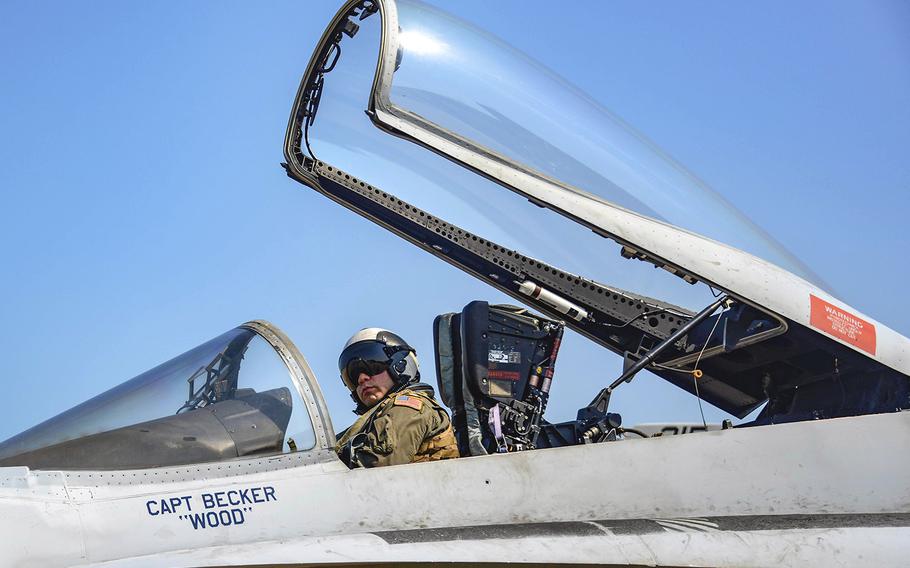 WASHINGTON — The last Navy F/A-18C Hornet flew for the last time at Naval Air Station Oceana in Virginia Beach last week, according to the Navy.
The last F/A-18C Hornet, number 300, was flown Oct. 2 by Lt. Andrew Jalali, who was born in 1988, the same year that the aircraft completed its first Navy acceptance check flight, according to a Navy news release.
The F/A-18C is a single-seat, strike-fighter aircraft. The airframe has been flown by the Navy's Blue Angels Flight Demonstration Squadron, but in 2021, they will transition to the F/A-18E/F Super Hornets, the successors of the F/A-18A and F/A-18C, according to Popular Mechanics magazine.
Aircraft number 300 was assigned to Strike Fighter Squadron 106 at Naval Air Station Cecil Field, Fla., which trains naval pilots on how to fly the F/A-18 Super Hornets. It had been with the unit for its 31 years of service.
The aircraft will now be "stripped of all its usable parts and be scrapped," according to the Navy.
Last April, the Navy announced the F/A-18C's retirement after its last deployment aboard the aircraft carrier USS Carl Vinson in the Pacific Ocean.
"The aircraft and her pilots have contributed to every major combat operation ranging from the 1998 Operation Desert Fox in Iraq to Operation Enduring Freedom in Afghanistan to the ongoing Operation Inherent Resolve in Syria and Iraq," Cmdr. Thomas Bodine, the Navy's federal executive fellow to the Chicago Council on Global Affairs, said in April. "The [F/A-18C's] departure from the Navy's operational roster marks an end of an era."
The F/A-18C will still be flown by the Marine Corps, according to Bodine.
For the past year, 50 F/A-18 Hornets from Strike Fighter Squadron 106 have been transferred to Navy Reserve and U.S. Marine Corps aviation units, and some of them have been preserved in case they are needed in the future, according to the Navy.
Kenney.Caitlin@stripes.com Twitter: @caitlinmkenney
---
---
---
---